Shea Whigham Reveals His 'Joker' Character, Praises Joaquin Phoenix's Performance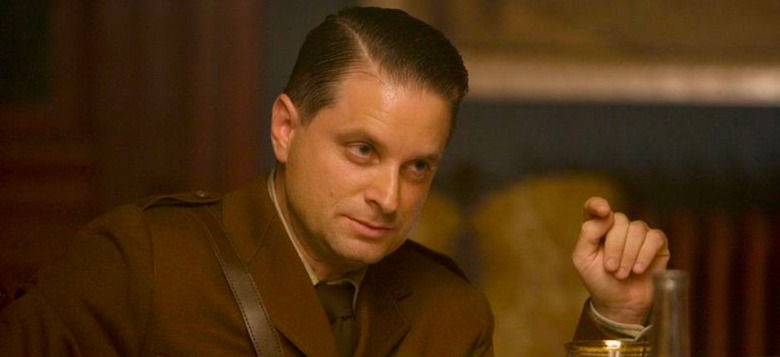 The Todd Phillips-directed, Joaquin Phoenix-starring Joker movie has gone from seeming like a terrible idea to a movie that might just work. It's clear Phillips and company are going for a much different approach to the character than what we're used to, and that might be enough to make the movie truly memorable. Phillips has also assembled a fantastic cast around Phoenix, including always-welcomed character actor Shea Whigham. In a new interview, Whigham revealed some details about his Joker character, and praised Phoenix's performance.
I think I have whiplash from my quick opinion reversal on the Joaquin Phoenix Joker movie. When it was first announced, I thought this was a particularly bad idea. The Joker works better as a mystery, and he certainly doesn't need his own movie. At least, that's what I originally felt. But I've quickly come around to be interested in whatever the hell it is Todd Phillips is doing here. The great cast, and some compelling set photos, have all but sold me on the project, and I'm looking forward to seeing the end results.
A recent interview with Shea Whigham has me even more intrigued. Speaking with Collider, the Boardwalk Empire actor dropped some info regarding his character, who is a Gotham City cop. He's also teamed with Bill Camp, another fantastic character actor who has appeared on The Night Of, The Looming Tower, and more. Here's what Whigham had to say:
"I'll say this, Bill Camp, from The Night Of, is one of our great actors. He's finally getting his due. He and I play two cops from Gotham P.D., in 1981 when the city was tough. We're investigating something that's just happened, at the start of the piece. We're trying to get to the bottom of it, and it leads to where it leads to. You know, it's rare that I've been on a set where it feels like it crackles. It's pretty amazing...I want to have an experience. I don't call it a job. I don't say that I have a job. I have a gig, or a piece, or a film, or a show, but it's never a job... We're having an experience on Joker."
Whigham is deliberately vague here, saying he and Camp's character are "investigating something", so plot details are still scant. Still, the idea of seeing Whigham and Camp working together is damn exciting. Whigham also offered up some praise for Phoenix's take on the Clown Prince of Crime:
"We're in the middle of it, right now. It's intense. For me, it's as good as it gets. I'm flowing back and forth between television and film, and it's not lost on me, to work with Joaquin [Phoenix] and to see what he's doing. And Todd Phillips has put this amazing script together It's the origin story. People haven't seen how the Joker becomes the Joker, and oh, my God, man, it's incredible. It really is."
Now that Daniel Day-Lewis is retired, I firmly believe Joaquin Phoenix is the best actor currently working, no hyperbole. With that in mind, I have a strong feeling that no matter how the movie turns out, he'll deliver a killer performance.
Joker (or whatever it's actually called) opens on October 4, 2019.