5 Great Science Fiction And Fantasy Books That Demand A Film Or Television Adaptation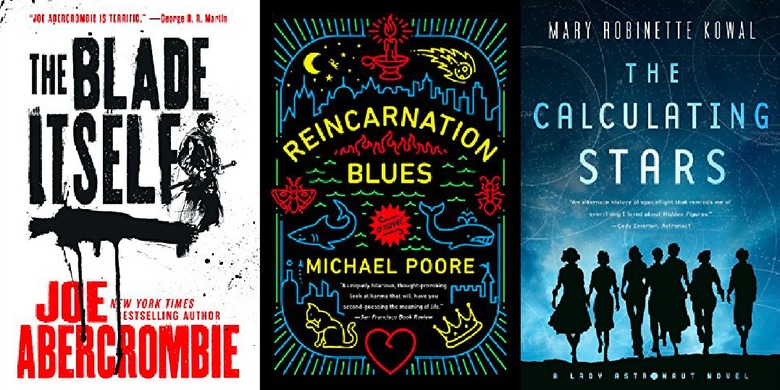 There's been a growing trend of networks and studios developing science fiction and fantasy books for TV or film. The 2018-19 television season alone includes at least five new ones—Justin Cronin's The Passage on Fox, George R.R. Martin's Nightflyers on SyFy, Neil Gaiman's Good Omens on Amazon Prime, Daniel O'Malley's The Rook on Starz, and Joe Hill's NOS4A2 on AMC—and networks have several others they have optioned or have in development (just a few are Nnedi Okorafor's Who Fears Death on HBO, N.K. Jemisin's The Fifth Season on TNT, Robert Jordan's Wheel of Time series on Amazon Prime, and Victor LaValle's The Ballad of Black Tom on AMC).
And that doesn't even get into movies. For example, Philip Reeve's Mortal Engines will be coming out as a Peter Jackson-produced movie this December, and other books like Jeff Vandermeer's Borne, V.E. Schwab's A Darker Shade of Magic and Kelly Barnhill's The Girl Who Drank The Moon have been optioned for the big screen as well. Patrick Rothfuss has even scored a hat trick with The Kingkiller Chronicle trilogy, and has the series in development for film, television and video games.
Despite all this activity, there are a still an innumerable number of books that deserve to come to life on the screen. Here is my pick of some that should make the cut (note: I haven't included any books that have had recent reports of being optioned), and what fans of existing films or shows they might appeal to.
For Fans of The Good Place: Reincarnation Blues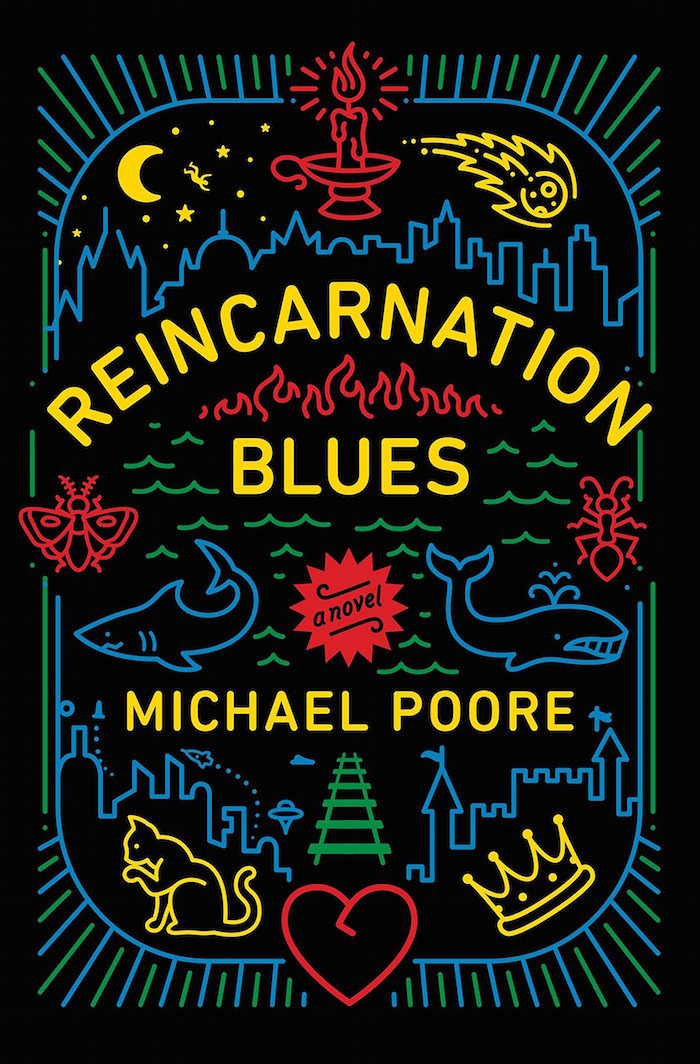 Michael Poore's Reincarnation Blues is about a guy named Milo who falls in love with Death (he calls her Suzie) and subsequently spends 10,000 lives trying to figure out a way to be with her forever. Sounds funny, right? Believe it or not, it is! Skeptical? Try to describe the premise of The Good Place to a friend and see how funny that sounds.
Good Place fans would love this book for similar reasons they like The Good Place: it's insidiously funny and makes you think about deep things whether you realize it or not. While there's potential for the book to be made into a TV series (Milo has to go through 10,000 lives, after all), I think Reincarnation Blues would make a great, darkly entertaining movie.
The Odds: Maybe it will happen during one of Milo's 10,000 lives? Hopefully the one he's living now, but time will tell. 
For Fans of Heroes or X-Men: The Villains Duology (Vengeful and Vicious)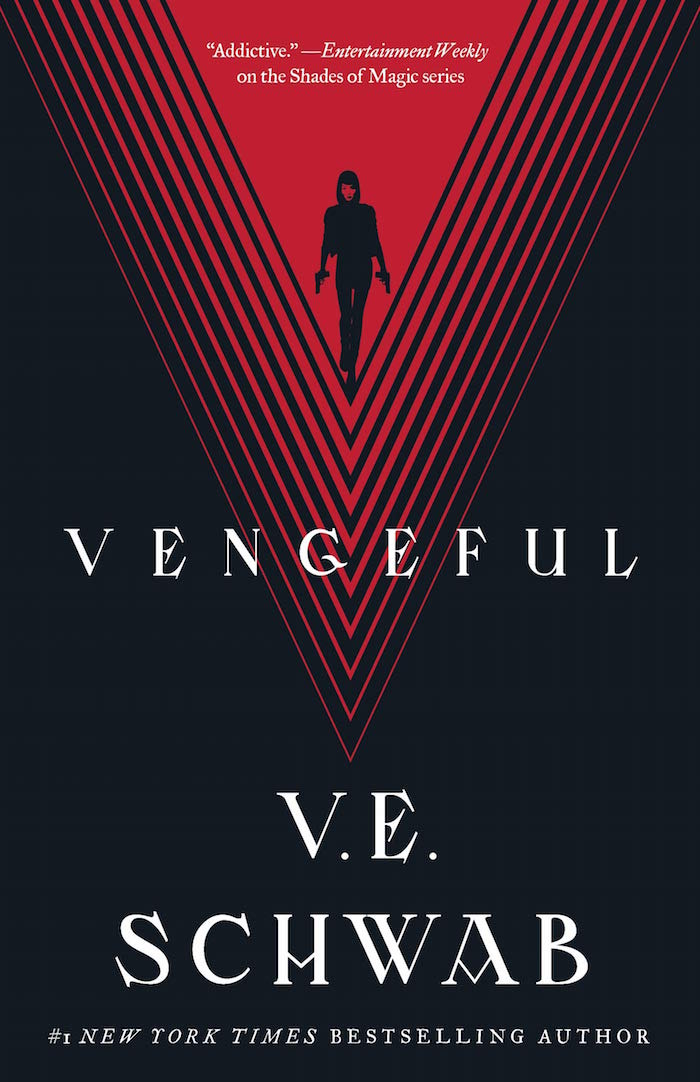 V.E. Schwab just came out with Vengeful, the sequel to her 2013 book Vicious, which follows the lives of some morally questionable characters who receive "ExtraOrdinary" abilities (read: superpowers) after they have near-death experiences where they're actually dead for a few minutes.
In the first book, Victor and Eli are friends-turned-enemies after they kill themselves (just for a little bit) and successfully become "EOs." Eli plays the villain—he wants to kill all other EOs because he thinks they go against God—and Victor is out to stop him. Victor, however, is no good guy: he has no issues killing others who get in his way. I don't want to spoil the ending of the first book, so I'll just say that Vengeful picks up five years after the end of Vicious with new EOs coming into play, each with their own goals of revenge to achieve.
Fans of Heroes will enjoy how the characters' new abilities impact and change their lives, while X-Men fans will find the theme of deciding how EOs should be treated in society to be familiar territory. And while Vicious was optioned for film in 2013 (with little news on the Internet since then), I think these books would make for an amazing high-prestige TV mini-series. 
The Odds: Schwab is on a well-deserved roll, with several of her other books already optioned. Given the warm welcome of Vengeful, I place my money on this joining the optioned ranks sooner rather than later.
For Fans of Game of Thrones: The First Law Trilogy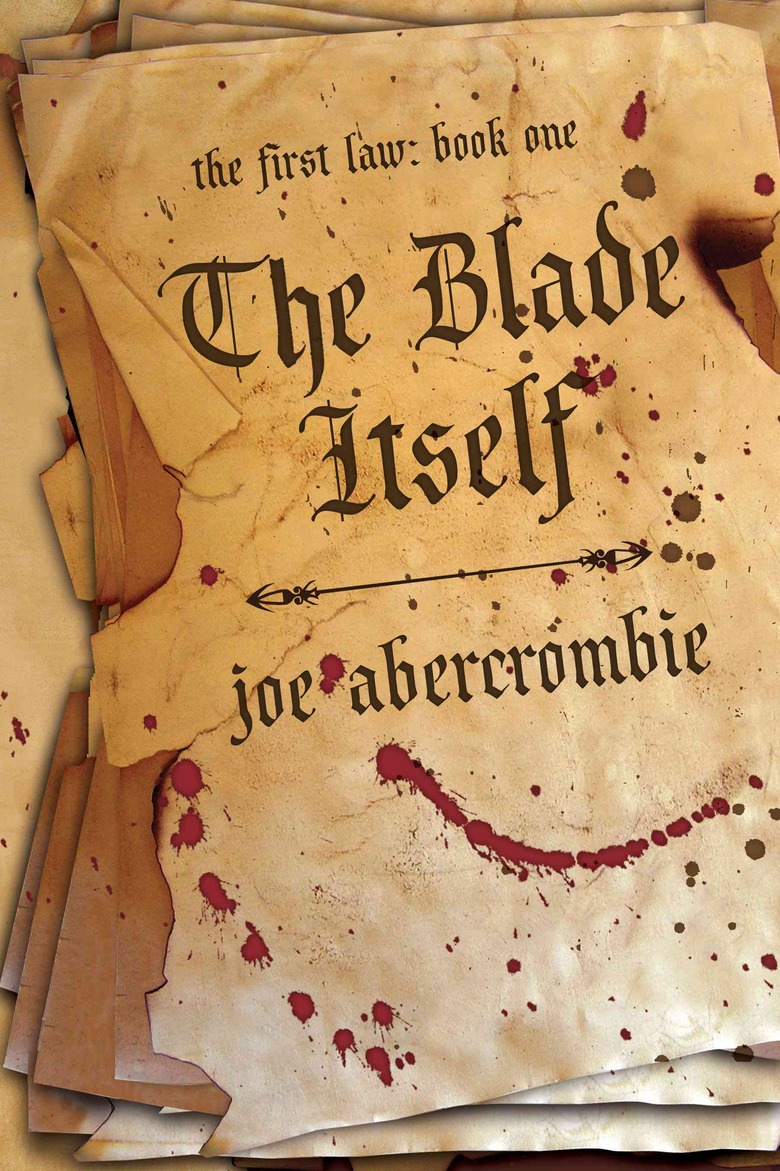 Like HBO's Game of Thrones (which is based on George R.R. Martin's Song of Ice and Fire series), Joe Abercrombie's The First Law Trilogy is dark. Very dark. And even though there are no dragons, it is chock full of intrigue and has several fantastic, complex characters to make you barely miss the lack of fire-breathing creatures.
Game of Thrones fans will appreciate that the trilogy is complete and that there are also four other books in the same universe, with three more slated to come out in the next few years.
The Odds: Why hasn't this happened already? Seriously. It's a fantastic world that seems ripe given the proven popularity of Game of Thrones. I would watch this all day, every day.
For Fans of Hidden Figures and First Man: The Lady Astronaut Duology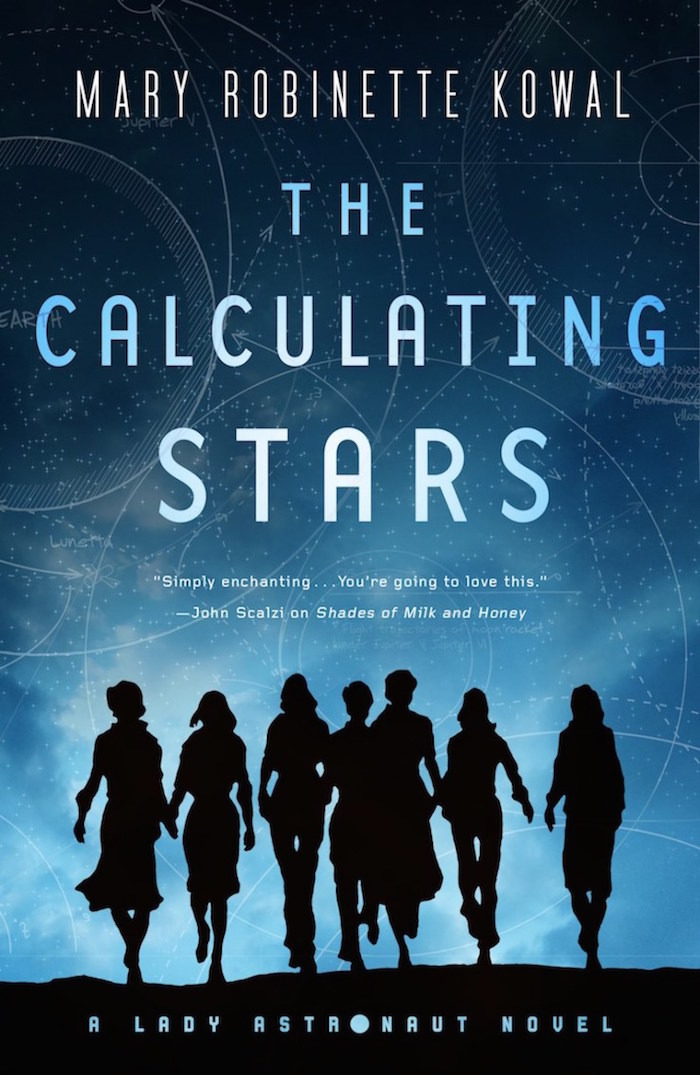 Mary Robinette Kowal's The Calculating Stars and The Fated Sky take place in an alternate history where, in 1952, a meteorite destroys much of the Eastern coast of the United States.
Fans of Hidden Figures will love the main character Elma, a WWII WASP pilot and mathematician who battles the end of the world and misogyny to become part of the team to colonize Mars. Although it definitely could be made into a movie, I think this would make great television, similar to what Amazon Prime did with Philip K. Dick's Man In The High Castle.
The Odds: Elma could calculate them much faster than I, but I put them as higher than shooting the moon.
For Fans of Firefly: The Long Way to a Small Angry Planet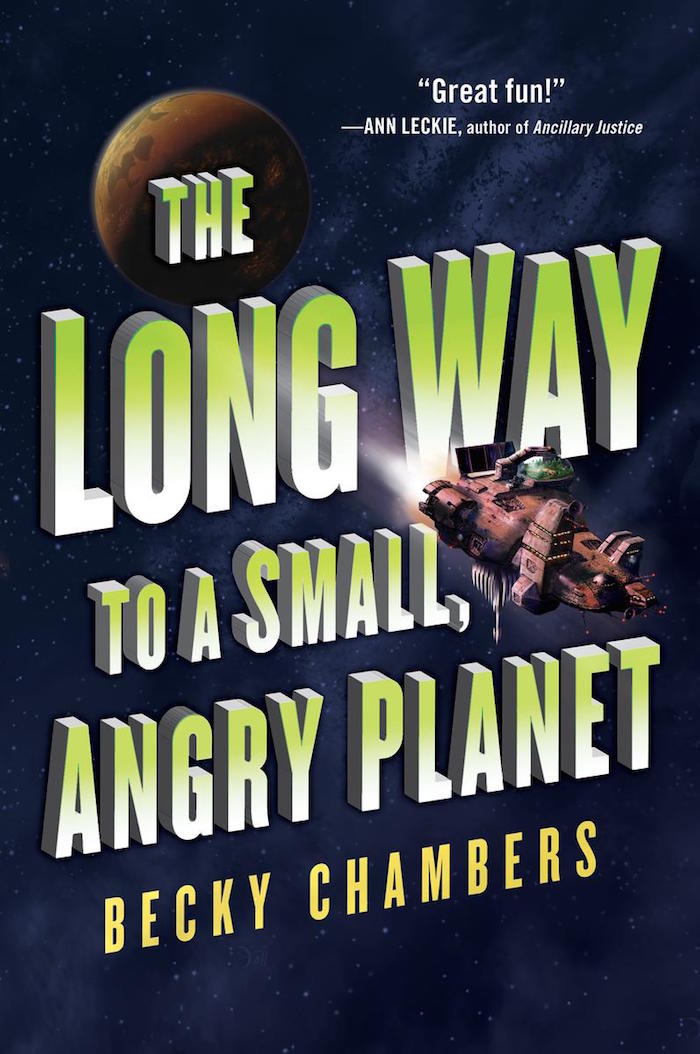 A lot of what makes Firefly so great are the characters and how they interact with each other on the spaceship Serenity. Becky Chambers's The Long Way to a Small Angry Planet does the same thing on the Wayfarer, whose motley crew (which includes non-humans like Sissix, a reptilian pilot) are off to build a hyperspace tunnel at the edge of the galaxy. While the ship travels, the crew has some adventures, but the heart of the book is the relationship between the characters, making this an excellent option for a televised series.
The Odds: As likely as another Firefly reunion. Given it's in space, the development costs would be high, but if done well would create a rich world that sci-fi fans can immerse themselves in.
***
Are there others science fiction and fantasy books that would be great to watch as a movie or television show? Yes! These five are merely a sampling of what TV and film SFF fans could enjoy. I'd even go so far as recommend that folks read (or listen to) these books, even if they never make it to the screen. Who knows, maybe one day you'll be the one to produce them.