'Harold And Kumar Go To White Castle' Director Danny Leiner Has Died At 57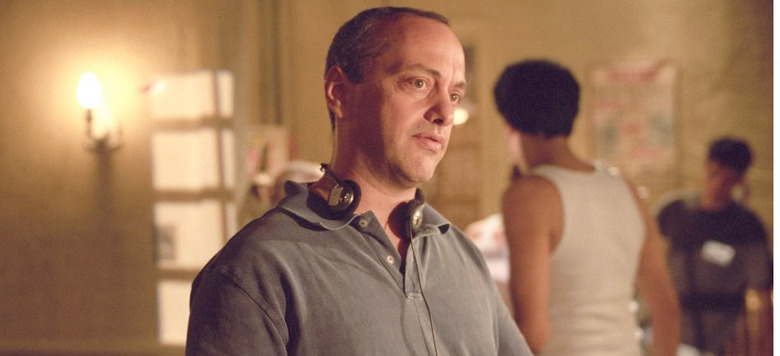 Known for directing slacker and stoner comedies like Dude, Where's My Car? and Harold & Kumar Go to White Castle in the early 2000s, filmmaker Danny Leiner has sadly passed away at age 57. But the director had even more of a presence on the small screen, one that wasn't quite as well-known. We take a look back at the career of Danny Leiner below.
The Hollywood Reporter confirmed news of Danny Leiner's death from his brother Ken Leiner after the filmmaker passed away in his home following a long battle with cancer.
While you may not know Danny Leiner by name, you've undoubtedly encountered his work outside the big screen. Leiner directed episodes of The Sopranos, Sports Night, Strangers With Candy, Arrested Development, The Office, Felicity, Everwood, Gilmore Girls, Freaks and Geeks, The Tick and Party of Five.
But Leiner found his biggest success with the Dude, Where's My Car? a critically panned comedy that made $73 million on a $13 million budget. That was enough to get him the Harold & Kumar Go to White Castle gig, a surprisingly successful R-rated comedy that found even greater success on home video, especially with the college crowd, and spawned two sequels. Franchise stars Kal Penn and John Cho offered their condolences on Twitter:
I am so saddened to hear about the passing of Danny Leiner, who became my friend when he directed Harold and Kumar go to Whitecastle. Danny was so sharp, so funny, and a great dinner companion. To his friends and family, my deepest condolences.

— John Cho (@JohnTheCho) October 20, 2018
Very sad to learn that our friend Danny Leiner passed away. We initially got to know each other when he directed Harold & Kumar Go To White Castle. Sending my love to his family & friends. He was such a funny, thoughtful, encouraging person.

— Kal Penn (@kalpenn) October 20, 2018
Leiner's collaborator Ross Putman also posted about the director's passing on Facebook:
Today I found out that my friend and collaborator Danny Leiner passed away after a long illness. Danny was one of the producers with me on the first real film I ever made; he was not only gracious in sharing the job with some newbies just getting their sea legs, but taught us a great deal in the process. And we collaborated a few times after that, including on the film I just finished—which he helped champion for years.
If there's one thing I can say about Danny the professional, it's that he refused to let us settle for anything less than our best. He pushed us to do what he knew we were capable of.
Danny the person was sardonic, sharp, and savvy, with a love for culture and comedy of all kinds. It hasn't really sunk in yet, but the world has lost a good one.
And since I'm feeling blue, and maybe you are too, a watch of his seminal comedy HAROLD AND KUMAR GO TO WHITE CASTLE might be just the ticket to cheer you back up. I can't imagine he'd discourage you from doing it.
Aside from his foray into comedies like Dude, Where's My Car? and Harold & Kumar Go to White Castle, Leiner also tried his hand at drama with the ensemble 9/11 centric film The Great New Wonderful featuring Maggie Gyllenhaal, Judy Greer, Jim Gaffigan, Stephen Colbert, Tom McCarthy, Edie Falco and more.
Leiner may not have been one of those directors lauded with awards, but he's was a part of plenty of productions that will undoubtedly stand the test of time.