Theme Park Bits: 'Toy Story' Land Christmas, Rumored Opening Date For 'Star Wars:' Galaxy's Edge In Florida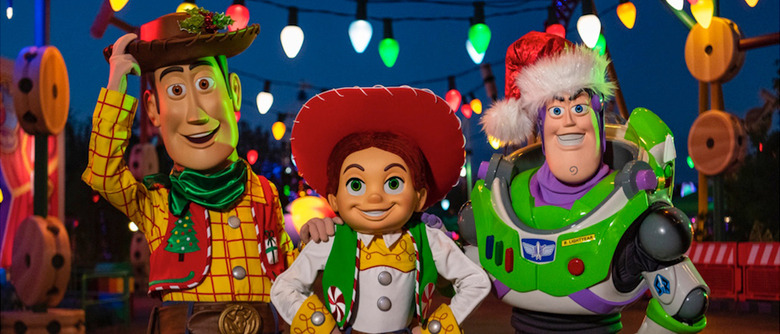 In this edition of Theme Park Bits:
What's the best guess for when the Florida version of Star Wars: Galaxy's Edge will open next year?
See a preview for the first-ever Christmas overlay in Toy Story Land at Disney's Hollywood Studios.
One daring couple has traveled across time zones to visit six Disney parks in the same 24 hours.
Find out about the reopening of the World of Disney store and some concurrent Funko Pop! releases.
The Wizarding World of Harry Potter is celebrating a major milestone in butterbeer sales this week.
And more!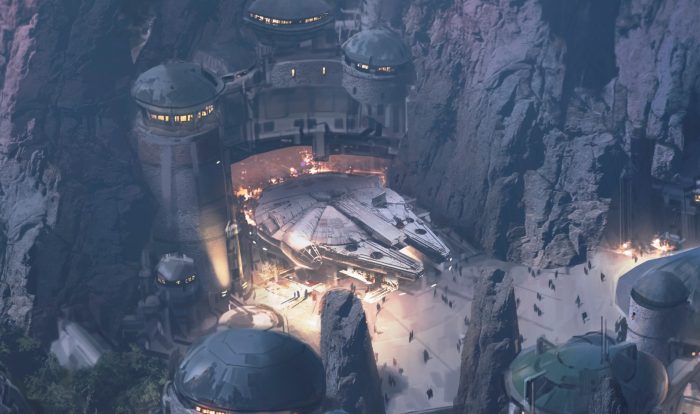 Blog Mickey has some high-resolution satellite imagery showing the installation of the Millennium Falcon ride at Disneyland in California. Over on the other coast, rumor has it that Star Wars: Galaxy's Edge might not open until the tail end of 2019 at Disney's Hollywood Studios in Florida. Based on ticket pricing updates, WDW News Today pegs the likely opening date as sometime between December 17 and December 20, 2019.
Given the Christmas time frame, the main question now is whether the infamous Star Wars Holiday Special — which may already be canon thanks to an in-universe book last year — will somehow have a presence during the launch of Galaxy's Edge at Hollywood Studios. Perhaps a "Celebrate Life Day!" meet-and-greet with Chewbacca's son, Lumpy, or some Jefferson Starship background music in the park? You know you want it.
All kidding aside, there's still this year's Christmas season to get through at Hollywood Studios. Toy Story Land is gearing up to participate in the festivities for the very first time, and above, you can see a sneak peek of the new holiday overlay that will be coming to the land.
In the future, Hollywood Studios and Epcot will be more connected to resort hotels at Walt Disney World via the Disney Skyliner gondola system (even if it won't have air conditioning, as we previously reported). We got a new video look at some concept art for the gondolas this week. Check it out below.
From November 9 to December 9, 2018, the Walt Disney Presents exhibit at Hollywood Studios and the Tomorrowland Theater at Disneyland will be showing a special sneak peek of Ralph Breaks the Internet.
Disney World's new date-based ticket pricing has also sparked a price increase for annual passes, parking, and MagicBands. In other resort news, next summer, Disney's Coronado Springs Resort is slated to open a new 15-story tower with a cavernous two-story lobby—which you can see in the concept art below. The cool thing is, the tower will have a "unique table-service restaurant" at the top with views of Disney World.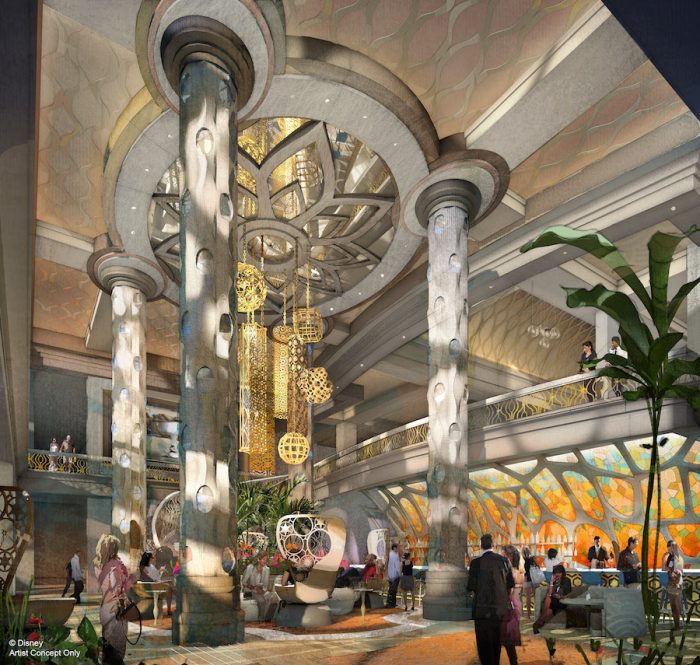 Six Disney parks at two different resorts in one day. One Tennessee couple did it, beginning in Florida and ending in California. This kind of bicoastal park-hopping will be much easier for people in the future when teleportation is invented. (Really, how much longer before Disney files a patent for that, like it did recently with the revolutionary ride system for Epcot's upcoming Guardians of the Galaxy roller coaster?)
There's no shortage of merchandise news this week, thanks in part to the reopening of the reimagined World of Disney store in the Downtown Disney District and Disney Springs (on October 26 and 27, 2018, respectively). Disney Parks Blog has a look at some of the new clothing and Christmas souvenir offerings.
First look at Redd! Releasing later this month at the Disney Parks! pic.twitter.com/HQ81XYZBWo

— DisTrackers (@DisTrackers) October 11, 2018
A new variant of the Matterhorn Abominable Snowman Funko Pop! Vinyl figure will go on sale October 26 at the World of Disney location in Downtown Disney. The newly minted Pirates of the Caribbean character Redd is getting her own figure, as well. The Redd figure goes on sale October 27 and WDW News Today has details on where precisely you can pick it up at Disneyland Resort and Walt Disney World.
Last week, we shared details of the Hatbox Ghost tiki mug that is now available at Trader Sam's in Disney's Polynesian Resort. Here's another look at the mug, this time with the ghost wearing his face. Can't you picture yourself sipping from this thing at Disney's second private port in the Bahamas?
Disney Parks Blog has an interview with the co-founder and "taste-provoking" Head Ice Cream Maker of the Salt & Straw scoop shop, which is now open in Downtown Disney. Speaking of which, what's going on with Downtown Disney's west end? That's the question Inside the Magic is asking this week as it examines the fallout from the cancellation of the planned hotel for that area.
In case you missed it, we've got a review up this week of the new "Warner Bros: Horror Made Here" experience, which includes Halloween mazes themed to Batman's Arkham Asylum, the Neibolt House from It, Camp Crystal Lake from Friday the 13th, The Conjuring universe, and more.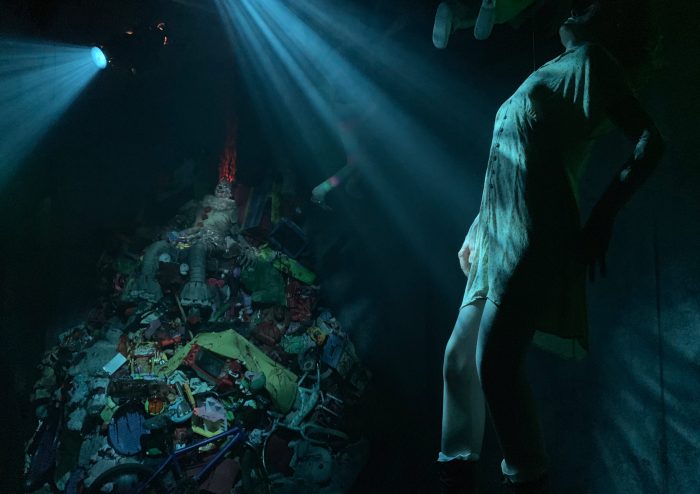 If you're looking for some mood music, the soundtrack for the Halloween Horror Nights maze, Universal Monsters, is now available on Spotify. This soundtrack was composed by none other than the guitarist Slash, of Guns 'n' Roses fame.
News like that is certainly worth toasting with a butterbeer. As it happens, butterbeer sales at Universal Orlando Resort have now hit the mark of 20,000, so cheers to that, and cheers to this breakdown of Easter eggs at this year's Halloween Horror Nights, too.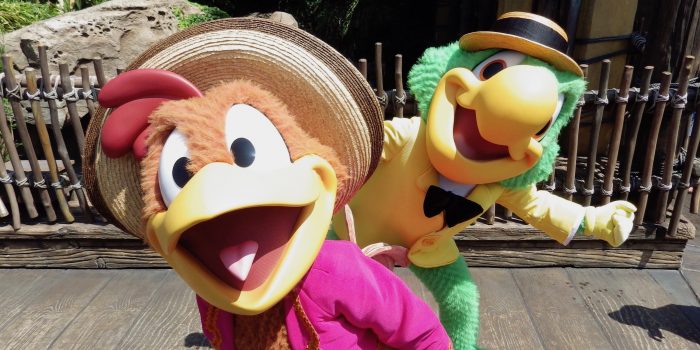 WDW News Today is probably the most up-to-date Disney park news source out there, so we often link to them here in Theme Park Bits. The blog pollination runs both ways, however ... so if you're into characters and/or overseas Disney parks, check out my complete photo guide to character greetings at Tokyo DisneySea for WDW News Today.
I've also filled in some more of the gaps and now have a table of contents up for the in-depth photo guide to DisneySea on my personal blog. This table of contents includes links back here to some /Film articles, like the one about the park's $2.3 billion expansion (which includes a new in-park hotel, DisneySea's second such property). Give this stuff a gander if you're curious to see what the Mouse House looks like halfway across the globe.