Sequel Bits: 'Practical Magic', 'Annabelle 3', 'Men In Black', 'Guardians Of The Galaxy Vol. 3', 'Fantastic Beasts'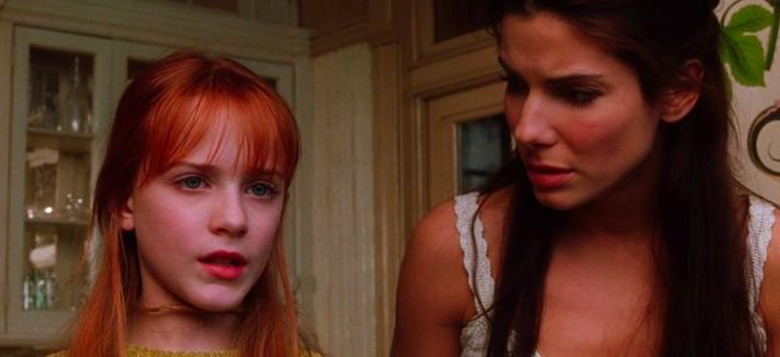 In this edition of Sequel Bits:
Evan Rachel Wood would be down for a Practical Magic sequel, if anyone wants to make that happen.
Annabelle 3 adds Katie Sarife in a leading role.
Chris Hemsworth announces the Men In Black reboot has wrapped.
Guardians of the Galaxy Vol. 3 production likely delayed for two years.
J.K. Rowling has all of the Fantastic Beasts sequels mapped out already, she swears.
It's Halloween season, which means a handful of movies are on people's minds: Halloween, The Nightmare Before Christmas, Hocus Pocus, and, perhaps slightly more obscure, Practical Magic. The 1998 film starred Sandra Bullock and Nicole Kidman as a pair of sisters who were also witches. The movie also had a young Evan Rachel Wood, playing Bullock's daughter. A Twitter user expressed interest in a potential sequel that would feature Wood's character now as an adult. While this is nothing more than a case of wishful thinking, Wood herself saw the tweet, and said she would be "down for this so much." So there you have it: if Hollywood ever wants to make Practical Magic 2, Evan Rachel Wood is in.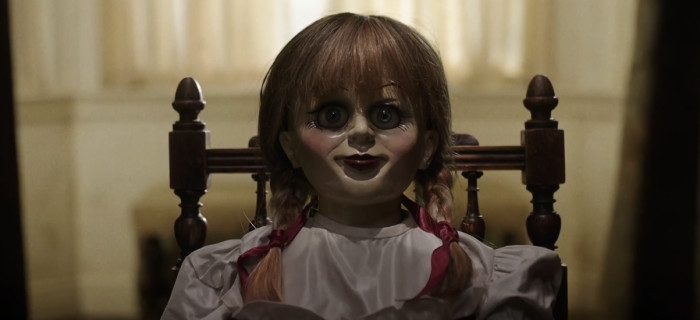 Annabelle 3 is currently in the casting process, and recently revealed some surprising news: Patrick Wilson and Vera Farmiga would be in the movie as The Warrens, their characters from The Conjuring movies. But the casting isn't over yet! Deadline says Katie Sarife has "landed one of the three key lead roles" in the horror sequel. In the film, the evil doll Annabelle wakes up in the Warrens' Artifacts Room – a room where they keep all the spooky, cursed stuff they've collected from their cases. Once awake, Annabelle targets the Warrens' Judy (played by Mckenna Grace). Sarife will play "the friend of Judy's cousin and babysitter." While I love the main Conjuring movies, the Annabelle sequels have left me a little cold. But the fact that the Warrens will be in this one (albeit briefly) has me excited. Annabelle 3 opens July 3, 2019.
As you can see above, the Men In Black sequel/reboot has wrapped. The film reunites Thor: Ragnarok stars Chris Hemsworth and Tessa Thompson as the new generation of the secret government agents. The film is currently going under the title MIB, and will have a "London-based team of Men in Black (MIB) secret agents become involved in a murder mystery that sends them traveling the globe." Normally I'd be a bit indifferent to this, but the cast here is hard to resits. Hemsworth and Thompson are great, and they're joined by Liam Neeson, Kumail Nanjiani, Rafe Spall, Rebecca Ferguson, and Emma Thompson. The film, directed by F. Gary Gray, opens June 14, 2019.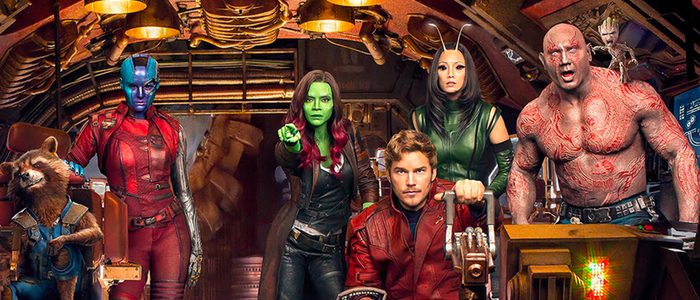 Guardians of the Galaxy Vol. 3 has hit a very big roadblock, what with the firing of original director James Gunn. Now, Disney and Marvel need to find a new filmmaker to tackle the third entry in the series, and that might delay the film considerably. According to a report in Production Weekly, there's a chance Guardians of the Galaxy Vol. 3 won't start shooting until February 2021. The film was originally supposed to begin shooting in January of 2019, but that's obliviously out of the question now. This will likely delay the release of the film till 2022, which sounds so far away and futuristic that it makes my head hurt, even though it's only a few years away.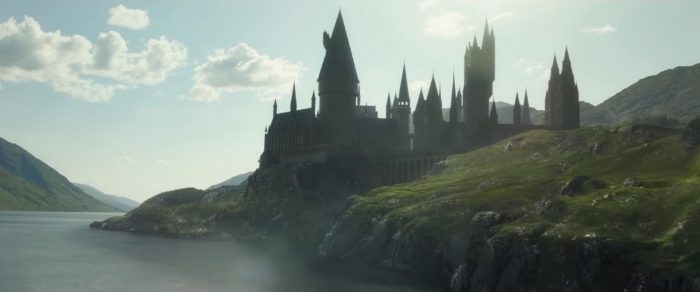 J.K. Rowling would like you to know she's not just winging it when it comes to the Fantastic Beasts films. In fact, she has the entire five-film franchise all mapped out. Speaking with EW, the author and screenwriter compared the plotting of the franchise to that of the Harry Potter books:
"As with the Harry Potter books, it is all mapped out. In fact, when we announced the five films, I talked about that. It's always possible that some details will change along the way, but the arc of the story is there. It's been an amazing opportunity to tell parts of the backstory that never made it into the original books. I'm thinking particularly of one character that I think fans will be surprised to meet in this movie."
That's good to know. Rowling also dropped some details on future films, though nothing too specific. "What I can say is that we'll go to at least one new city in the next film, possibly two," she said, "and I'm keen to move outside Europe and North America. But you'll just have to wait and see." Fantastic Beasts: The Crimes of Grindelwald opens November 16, 2018.