'The Grinch' Box Office Tracking Indicates The Holiday Film Will See Lots Of Green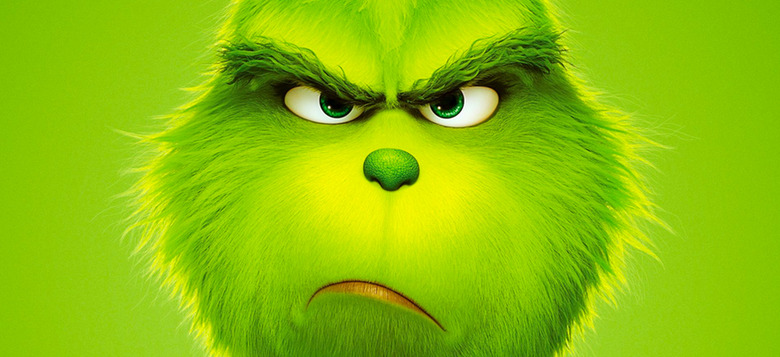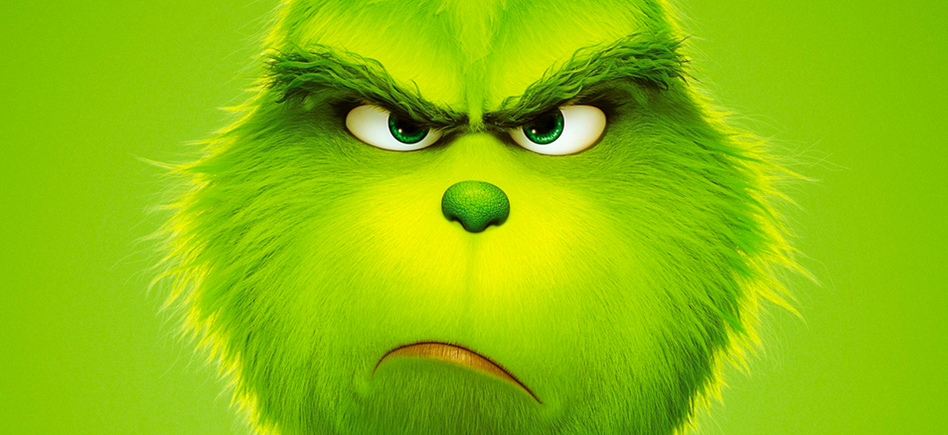 Halloween hasn't even happened yet, but it looks like audiences are already in the Christmas spirit. Early The Grinch box office tracking indicates the new animated version of the Dr. Seuss classic is headed towards a $50 million-plus opening weekend. It's official: people really want to hear Benedict Cumberbatch's voice coming out of a green monster's mouth.
I assumed that 2000's live-action How The Grinch Stole Christmas from director Ron Howard satisfied movie audience's thirst for movies about Dr. Suess' immortal character, but apparently I was dead wrong! Deadline says Illumination's new take on the tale is headed to a huge opening weekend. We're talking a $50 million-range opening, with a very good chance for more.
As Deadline puts it, "Unaided awareness on tracking is strong at an overall 19%, with men under 25 at 18%, men over at 16%, females over 25 at 22% and females under 25 at 21%." It helps that The Grinch is an easily recognizable character – first introduced in Dr. Suess' book in 1957, and further immortalized by the 1966 animated TV special from legendary cartoonist Chuck Jones.
The $50 million opening is in line with Ron Howard's Grinch, which had a $55 million opening weekend, going on to gross $260M domestically. In short: audiences really like watching the Grinch on the big screen. The Grinch will hit theaters a few weeks after Halloween opens, and will in a sense kick-off the holiday season. Because as we all know, the minute Halloween is over, it's officially Christmas season. Sorry, I don't make the rules, folks. Capitalism does.
In The Grinch, "he Grinch and his loyal dog, Max, live a solitary existence inside a cave on Mount Crumpet. His main source of aggravation comes during Christmastime when his neighbors in Whoville celebrate the holidays with a bang. When the Whos decide to make Christmas bigger and brighter, the disgruntled Grinch realizes there is one way to gain peace and quiet. With help from Max, the green grump hatches a scheme to pose as Santa Claus, steal Christmas and silence the Whos' holiday cheer once and for all."
The film stars Benedict Cumberbatch as the Christmas-hating goblin (Is he a goblin? or a ghoul, maybe? He's some sort of monster, right?), with a cast that includes Rashida Jones, Kenan Thompson, Cameron Seely, Angela Lansbury, and Pharrell Williams as the narrator. As you may recall, Boris Karloff narrated the 1966 TV version of the story, which I guess means Pharrell Williams is the 21st century Boris Karloff.
The Grinch opens on November 9, 2018.