Cool Stuff: Trent Reznor And Atticus Ross 'Halloween' Vinyl Now For Sale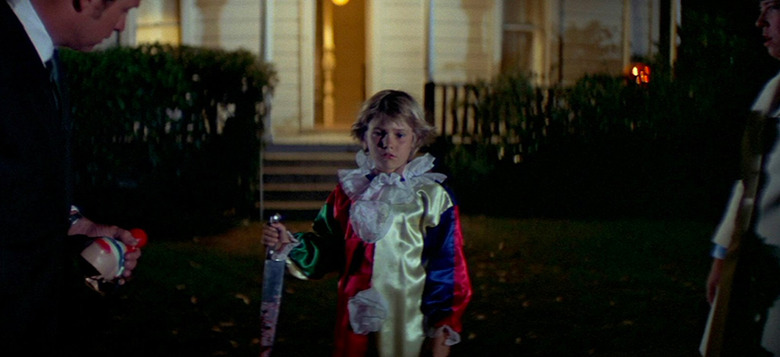 The fantastic, moody Halloween theme covered by Trent Reznor and Atticus Ross is getting its own vinyl release, just in time for you to spin it at your Halloween party and give your friends the creeps. The vinyl release of Reznor and Ross' cover of John Carpenter's immortal theme arrives at a time when Halloween excitement has reached a fever-pitch, thanks to the new movie hitting theaters this week. More on the Trent Reznor and Atticus Ross Halloween vinyl below. 
John Carpenter's Halloween by Trent Reznor & Atticus Ross
Last year, Sacred Bones Records released a groovy version of John Carpenter's Halloween theme performed by Trent Reznor and Atticus Ross, the guys responsible for great movie scores for The Social Network, Gone Girl and more. Now, a year later, you can scoop up a vinyl release of this track right here. Here are the details:
Limited edition 12" featuring Trent Reznor and Atticus Ross's version of John Carpenter's Halloween theme on one side, and Carpenter's 2017 Anthology version of the theme on the other. Available on orange vinyl, and black vinyl.
I'm a little torn on this. On one hand, paying $18 for one song seems a bit steep. On the other hand, this cover is a banger, as the young people say.
"Moody and dark, Trent Reznor and Atticus Ross' version of Halloween does amazing justice to the original," Carpenter said when the track was first released. I'm impressed."
Reznor added:
"I clearly remember my friends and I at thirteen years old conning our parents into letting us see Halloween when it came out in 1978. We left the theater forever changed. We were damaged and scarred, with the shit genuinely scared out of us and that theme stuck firmly in our heads. John Carpenter, it's your fault that I turned out the way I did."
The Halloween theme is perhaps Carpenter's most famous piece of music. It's instantly recognizable, even if you've somehow managed to never see a single Halloween movie. Reznor and Ross' cover is quite good, and changes things up a bit by adding some ambient sound to the beginning. In fact, the familiar Halloween theme doesn't even kick in here until 2 minutes and 9 seconds into the 7 minute and 48 second track. I only wish Reznor and Ross had covered even more Carpenter music for a full album, rather than just a single. Oh well, there's always next Halloween.
The Halloween vinyl is available for pre-order now, and will be officially released on October 26, 2018.