China Won't Release 'Air Strike' Theatrically After Fan Bingbing Scandal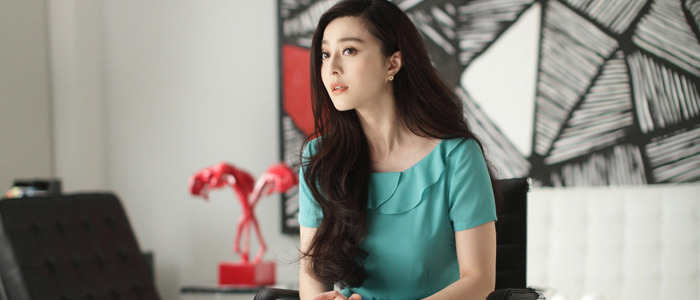 Normally, we probably wouldn't have paid much attention to Air Strike, a small World War II thriller starring Bruce Willis. But the film was supposed to receive a theatrical release in China next week, and that has now been scrapped in the wake of the recent Fan Bingbing scandal, which we haven't really covered yet on the site. Read on to learn about what's been going on with one of China's most popular actresses, and how the fallout has affected this movie.
Deadline reports that while Air Strike will still arrive on home video and play in a small number of theaters in the United States next week, China has officially cancelled its planned theatrical release.
Fan Bingbing, who co-stars in this film alongside Willis, Adrien Brody, Liu Ye, and Nicolas Tse, is an international superstar and China's highest paid actress. She's appeared in movies like X-Men: Days of Future Past and Iron Man 3. She mysteriously vanished this past June, going completely off the grid for months until she finally resurfaced early in October, when she admitted to attempting to evade paying taxes and accepted a massive $70 million fine by the Chinese government. On the microblogging site Weibo, she apologized to "society, my friends, the public, and the country's tax authority", saying that she "endured an unprecedented amount of pain, undergoing deep self-reflection and introspection...I beg for everyone's forgiveness!"
The scandal raised questions about a number of Fan Bingbing's projects, including 355, a female-fronted action thriller in which she plans to co-star alongside Jessica Chastain, Penelope Cruz, Lupita Nyong'o, and Marion Cotillard. (From what we can tell at this point, she's still involved and that film is still on track.)
It also seemed to generate a firestorm around Air Strike, which has been on the receiving end of all sorts of claims. Director Xiao Feng wrote on Weibo:
"There were so many truths and facts but none of them could help us, and our innocence couldn't be seen because so many haters defamed us. So many efforts become nothing... It doesn't mean we give it up. It's just so hard to walk through it after eight years raising of Air Strike. I apologize to everyone who supported me, to my friends and the crew, to the distribution team and audience who still want to see the film. I believe good will be rewarded with good, and evil with evil."
After the Fan Bingbing scandal, China cracked down on tax evasion within the growing film and TV industry with new regulations in the hopes that something like this won't happen again.
Here's the trailer for Air Strike: