'The Terror' Season 2 Director Found, World War II Setting Confirmed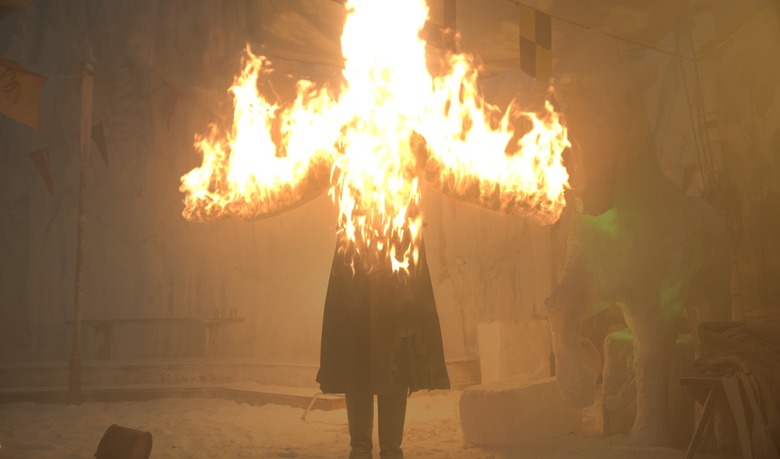 The Terror season 2 director has been found. Josef Kubota Wladyka, who has helmed episodes of Netflix's Narcos, will direct the second season of AMC's historical horror show. As previously reported, the second season will take place during World War II, in a Japanese-American internment camp. The first season was inspired by the true story of Captain Sir John Franklin's lost expedition to the Arctic in the 1800s.
I had assumed The Terror would be a one-and-done series. After all, the 10-part show was adapting a novel from Dan Simmons, and the season concluded with more or less the same conclusion as Simmons' book. But AMC knows a good thing when they see one, and decided to turn The Terror into an anthology series. As we reported before, the new season will feature all new characters and a new setting. And now, we know who will be directing. Deadline says Josef Kubota Wladyka, whose credits include Narcos, Outcast and Fear the Walking Dead, will direct the 10-part second season.
Season 2 will "be set during World War II and center on an uncanny specter that menaces a Japanese-American community from its home in Southern California to the internment camps to the war in the Pacific." There will no doubt be a timely element to this story of internment camps on American soil. "We hope to convey the abject terror of the historical experience in a way that feels modern and relevant to the present moment," Alexander Woo, one of the show's executive producers, who will serve as showurnner for season 2, said. "The prospect of doing so with a majority Asian and Asian-American cast is both thrilling and humbling."
Regarding Wladyka's hiring, Woo said: "We are so thrilled to have gotten our dream director in Josef Kubota Wladyka. Not only is he a proven talent in both features and television, but his Japanese-American background gives him a personal connection to the material as well."
The Terror season 1 was fantastic – a gorgeously filmed, frequently scary exploration of man against the elements. Blending history with fiction, and grafting on a story of the supernatural, the show proved how excellent horror television can be when it's in the right hands. I have high hopes for season 2, and the potential seasons to come. I can only assume the show will remain rooted in history, with each new season set during a different historical period, dealing with a different supernatural element.The Terror season 2 is expected to air on AMC in 2019.