Jason Blum Horribly Explains Why There Are No Female Blumhouse Directors (Yet)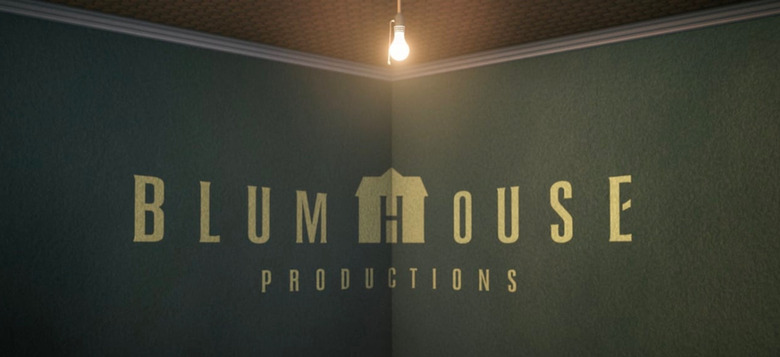 There has yet to be a female filmmaker in charge of a Blumhouse movie, and that's unfortunate. Even more unfortunate: Jason Blum's response when asked why he's yet to hire a female director. When questioned about the distinct lack of female representation behind the cameras over at Blumhouse, Blum gave a rather misguided answer.
I'm a fan of Blumhouse, and I generally love the work Jason Blum and company are doing over there. But there's one distinct issue plaguing them: they have yet to hire a female filmmaker. Halloween, which Blumhouse produced, is opening this weekend, and during an interview with Polygon about the film and Blumhouse movies as a whole, Blum was asked point-blank: why haven't female directors been hired yet? Blum's response is...not so great:
"There are not a lot of female directors period, and even less who are inclined to do horror," Blum says. "I'm a massive admirer of [The Babadook director] Jennifer Kent. I've offered her every movie we've had available. She's turned me down every time."
Saying "there are not a lot of female directors" is bad enough to begin with, but to then add that there are "even less who are inclined to do horror" is a massive misreading. It's similar to when someone says that female filmmakers aren't interested in helming big blockbusters like Star Wars movies. Of course they are! They just haven't been given the opportunity yet.
To Blum's credit, he does mention two female filmmakers he tried to work with. One, as you can see above, is Babadook director Jennifer Kent – who was unavailable to comment at the time Polygon published their piece. The other is  Leigh Janiak, the director of the creepy indie horror film Honeymoon:
According to Blum, Blumhouse offered her every project under the sun, but nothing panned out. (Janiak, writing in a follow-up, confirms the meetings, and adds that scheduling prevented her from signing on for a Blumhouse movie, but that she's confident "we'll work together on something, someday soon.")
In addition to the interview with Blum, there's also this tweet from Vulture writer Kyle Buchanan. Make of it what you will.
The funny thing is that when we did 100 Women Directors at Vulture, I heard that Blumhouse printed it out and put it on Jason's desk. But maybe he just thought of it as a really wordy paperweight.

— Kyle Buchanan (@kylebuchanan) October 17, 2018
Again: I'm a fan of what Blum does at Blumhouse, and I hope he's serious about wanting to hire a female filmmaker. I just also hope he realizes that there are plenty of female directors who want to work in horror, despite what he previously thought. For now, I'll leave you with this quote from Bela Lugosi, Dracula himself:
"It is women who love horror. Gloat over it. Feed on it. Are nourished by it. Shudder and cling and cry out-and come back for more."