Spooky Stuff: Scott C. Debuts Halloween-Themed The Great Showdown Prints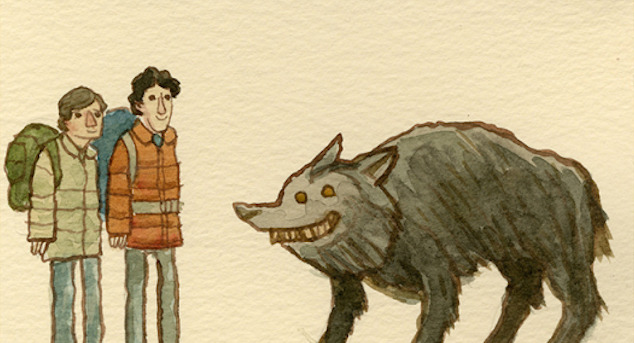 It's spooky season, which means it's the perfect time for artist Scott C. to debut his new Halloween-themed Great Showdown prints. These Scott C, Halloween prints — which go on sale for only 24 hours today — may be a little too cute to give you nightmares, but you may get a chill from seeing some of your favorite horror movies drawn in the artist's distinct, whimsical style.
Every time Scott C. debuts a new piece of art is like a dream to the pop culture obsessor, but the time limit for limited-edition Great Showdown Halloween prints might just give you a nightmare.
The artist and illustrator released five new Great Showdown prints which depict iconic characters from beloved horror or Halloween-themed movies, including An American Werewolf in London, Stephen King's It, Hocus Pocus, Sleepy Hollow, and Child's Play, each boasting a simple title like "The Werewolf" or "The Clown." See the five new Scott C Halloween prints below.
The edition size will be determined by the number of each print sold within the 24 hour period. The estimated ship dates will be four to six weeks after the close of the sale.
The prints will be available to buy from today 12:00 P.M. EST. You can order the prints here.