Witchy, Powerful And Cute Comics To Read After You Watch 'Practical Magic'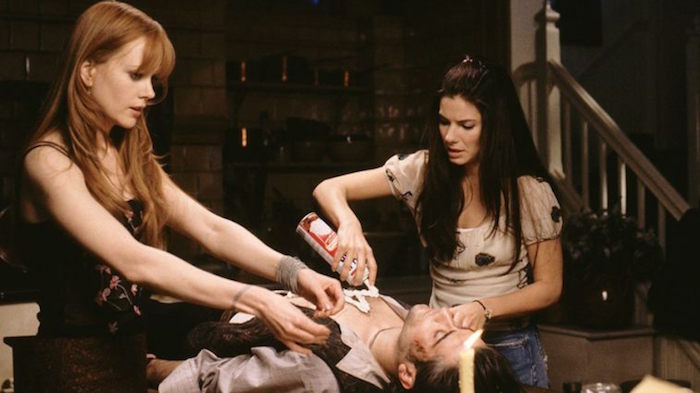 (Welcome to Comic Book Drive-In, a series where comic and movie fans Jazmine Joyner and Rosie Knight recommend brand new, ongoing, and completed comic book series that tie into classic films and new releases.)
This week's eerie Comic Book Drive-In all about the 1998 Sandra Bullock and Nicole Kidman Halloween classic Practical Magic. It's a fun, frightful, and surprisingly feminist flick about sisterhood, witchcraft, and family. We love this film and have picked three brilliant comics that perfectly complement the magical movie.
New Comic – Hex Wives #1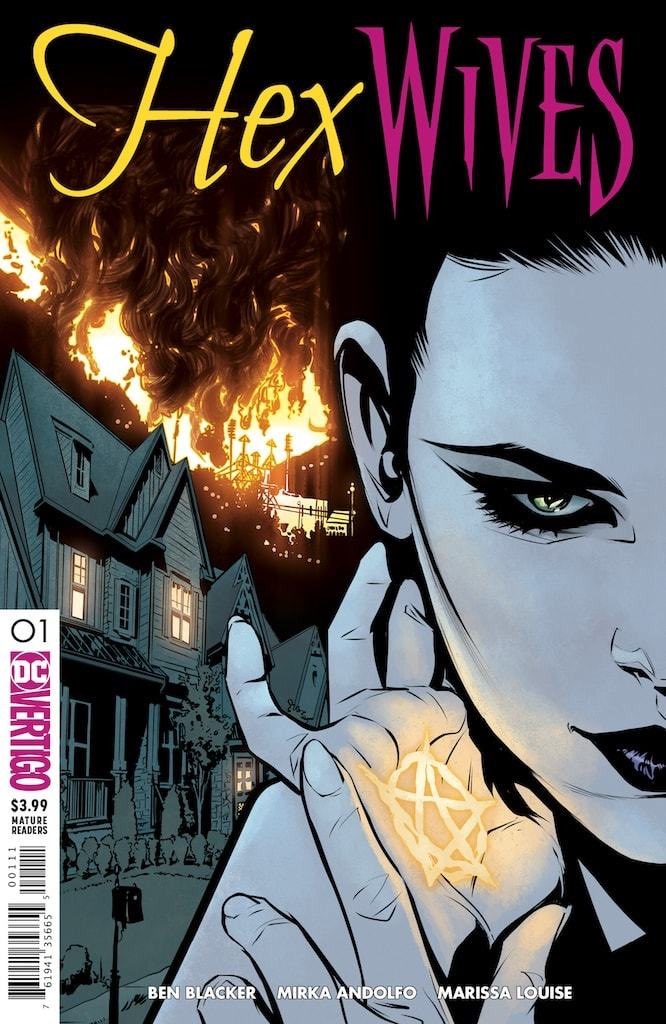 The Talent: Ben Blacker (writer), Mirka Andolfo (artist), Marissa Louise (colorist), Josh Reed (letterer)What It's About: Hex Wives introduces readers to an age-old battle between a coven of witches and an evil all-male conspiracy called the Architects. Though it seems like their battle was won in 2005 with the death of the patriarchy's leader, 13 years later Isadora has no idea about her magical history or the woman that she left behind.How It Connects to Practical Magic: Just like the 1998 corny classic, this story is all about strong women utilizing magic to fight evil, abusive, and dangerous men whilst finding themselves and the ones they love.Rosie: One of Vertigo's new books in their big relaunch, Hex Wives subverts the usual expectations of a "mature readers" big two book, firstly because it has two women on the core creative team and secondly because it's a book that centers women without only being about their trauma, harassment, or horror. But that's not to say that this book doesn't have horror. After all, it's a story about witches and their battle for freedom in the face of vast oppression and struggle. It's just a horror that isn't only for show or shock, but to shine a light on the real threats that we face.Jaz: I'm intrigued by the story of Hex Wives. The book follows the immortal witches Isadora and Nadiya through time from the Salem witch trials to the present day, all with witch hunters huffing down their necks trying to kill them. This fight for survival mirrors the survival that Gillian and Sally, the two sisters in Practical Magic, strive for their daughters/nieces to have: a normal life in a society that doesn't quite understand their powers.Hex Wives is a terrific comic with an interesting and diverse cast of characters that have claimed their power against men that want to oppress and kill them. It's an interesting take on women fighting back against their abusers, which is in perfect harmony with Practical Magic. Gillian kills her very abusive boyfriend and runs to the safety of her sister and childhood home, as the witches in Hex Wives kill all those that seek to harm them. It's a cold world out there for witches in fiction.Rosie: Protecting the ones you love is definitely a thread that runs through both of these stories. Magic is power in these tales, and it's all about how you wield it. Where the women of Practical Magic shun their magic, the women of Hex Wives have theirs torn away from them. And just like our flick, they've to come together to protect one another and bring justice to those who have tried to hurt them.
Andolfo and Louise craft something really special with their vibrant art. The characters are defined and relatable with a world that's just enough like our own to seem strange as we reach the uncanny valley realization that it's actually anything but. With a great stinger and a good slow burn first issue, this comes highly recommended by Comic Book Drive-In and I'll definitely be picking up the next issue.
Ongoing Comic - Little Witch Academia vol. 1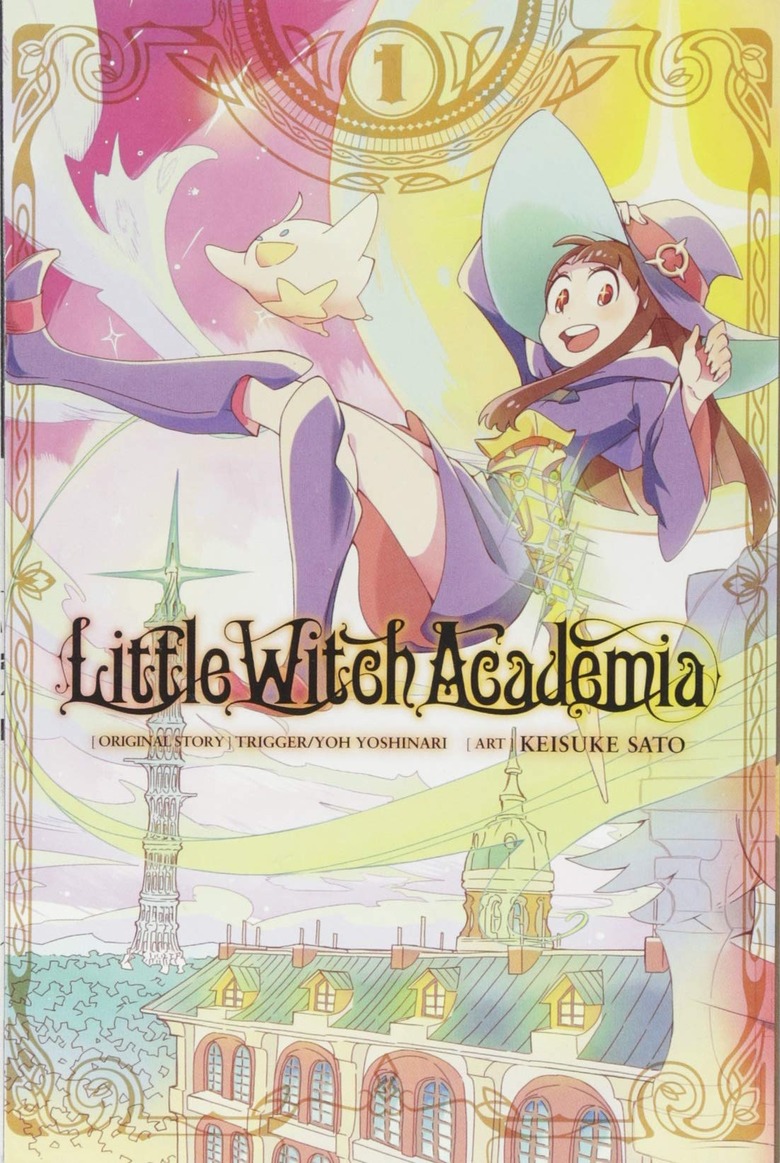 The Talent: Keisuke SatoWhat It's About: Akko has always dreamt of becoming a true witch like her hero Shiny-Chariot,. Luckily, she's just been accepted at the Luna Nova Witchcraft Academy, which just happens to be where Shiny learned her craft! This is a sweet, spooky, and lovely read just in time for autumn.How It Connects to Practical Magic: It's a warm, witchy story filled with strong women and cute spells, and it's a lovely read for a cool fall evening.Jaz: I love this manga. It's such a feel-good read, and that's why I think it's the perfect pairing with Practical Magic, which is the perfect witchy movie to cuddle up on the couch and watch after a particularly long day. Akko is the quintessential manga protagonist that you'll be rooting for on her journey at Luna Nova Witchcraft Academy to achieve her one ambition to become a great witch. Keisuke Sato does an amazing job bringing this wonderfully cute manga to life. The detail in facial expressions and the characters movements make each moment more vibrant. Akko especially exemplifies the variety of silly cute faces Keisuke Sato has in her arsenal.Rosie: This is such a lovely feel good story which I first discovered because of the original anime. Originally a short film by Yoh Yoshinari that was adapted into a movie and then a television series – all produced by TRIGGER – the manga adapts the story perfectly. It's such an easy read and it's instantly immersive. Fans of Studio Ghibli and Kiki's Delivery Service will love this cute world filled with young witches, spells, and a true belief in magic.
Akko's driving force is to prove to everyone that magic is wonderful and necessary in a world that sees wizardry and witchcraft as outdated. That core story of trying to balance two parts of yourself with the world around you, whilst also fighting for what you believe in, makes Little Witch Academia a perfect thematic complement to Practical Magic. Though it could easily slip into a classic unoriginal narrative, Little Witch Academia really pushes the boundaries of what to expect from what's essentially a kids story about magic. One of my favorite aspects was the idea of technomagic – witches who can utilize their powers to effect and control technology – which is just super freaking cool and a rarely explored angle that I would love to read more about.
Jaz: The technomagic is really great. I love the interactions between Akko and her classmates. What begins as apprehension between Lotte, Akko, and Sucy turns into friendship and companionship. It's a lot like the sisterhood we see in Practical Magic, they all rely on one another and help each other to reach their goals, and it's nice to see that kind of friendship and sisterhood.
Finished Comic - Taproot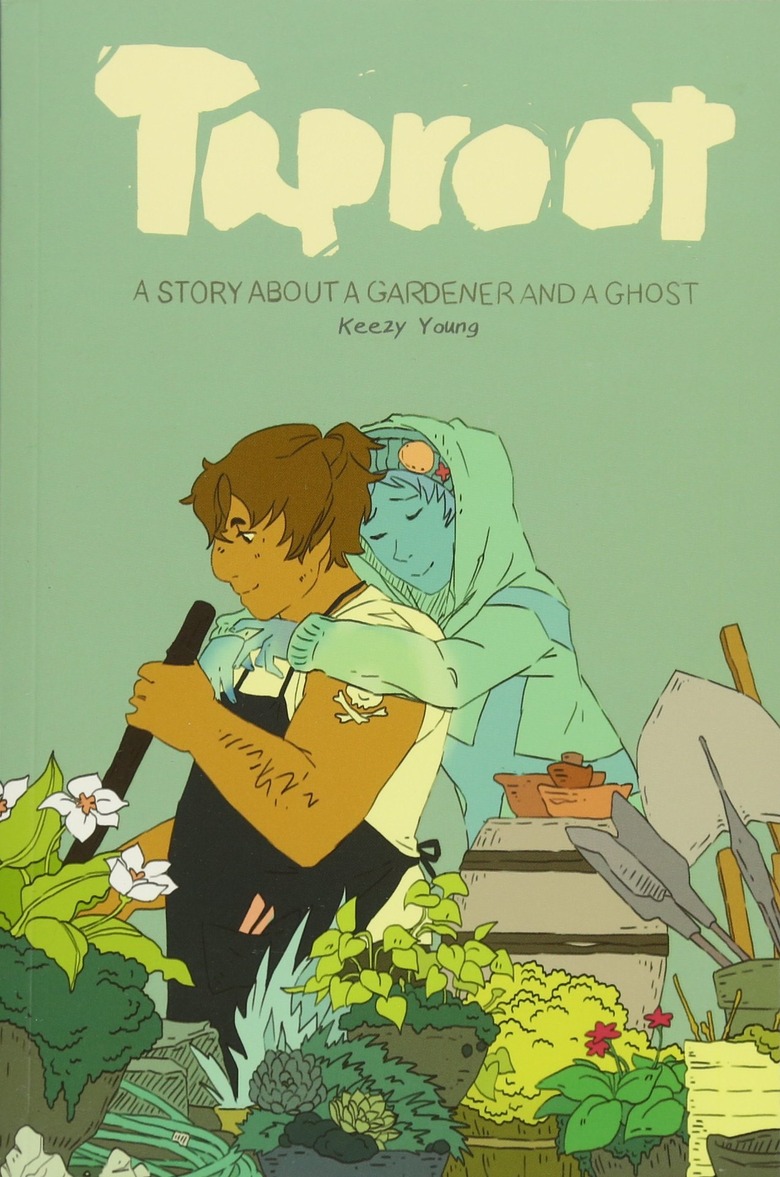 The Talent: Keezy YoungWhat It's About: A gorgeous pastel-hued love story about a young gardener with a gift for seeing the deceased who falls in love with a ghost.How It Connects to Practical Magic: It's a whimsical, magical love story with a bite, just like the 1998 corny rom-com classic.Jaz: Taproot is a terrific comic that flows wonderfully through the light and dark of magic. Much like Practical Magic itself, Taproot is heavily rooted (pun intended) in romance. Hamal is a young garden store clerk who's able to see ghosts. One day, seemingly alone in his death, Blue catches sight of Hamal and follows him home, not knowing that Hamal can see him trailing behind all along. This meet cute leads to friendship and unrequited love that definitely holds its own against its witchy romantic film counterpart Practical Magic.
Keezy Young does a wonderful job capturing the soft colors of the plants around Hamal at his job, as well as the vibrancy of the town. Young's story is sweet, soft, and beautiful to look at; capturing the bond between Hamal and Blue effortlessly, Keezy Young makes it easy for readers like myself to fall in love not only with the characters but everything Taproot has to offer.
Rosie: I love this book with my life. It's so wonderful and lovely. It's also the rare book which feels like it was made to be read digitally as Young's colors are so vibrant and delightful. Taproot began as a webcomic, which is probably why it translates so perfectly to digital readers. It's one of my favorite comics of the last few years and is a treat to read. Magical, otherworldly, and utterly immersive, Young's art is so unique and pleasant that you really get the feeling that you're reading something special, and I actually read it again immediately after my first read.
One of the biggest threads that tie Practical Magic and Taproot together is grief. Practical Magic is about a family cursed to grieve, and Taproot is about young people who've lost their lives too soon coming to terms with their own grief, and of course losing their loved ones who are still alive. Luckily, Hamal can see ghosts, which makes maintaining his relationship with best friend – and ghost – Blue a lot easier. This is an unexpected and beautiful love story that avoids expected tropes and mixes love, adventure, and peril perfectly. I adore all of these characters and would do anything to protect them.
Jaz: The digital format of this book is a wonderful way to experience Taproot. One of my favorite moments is when we join Hamal and Blue on a necromancy mission. We see them and Chloe help a spirit find peace, and at the end of the adventure a cute beetle bows to thank them. Young's ability to balance the playful nature of the art with the grief just lying underneath is what put me in awe of this comic.