Chilling, Vampiric, And Romantic Comics To Read After You Revisit 'Let The Right One In'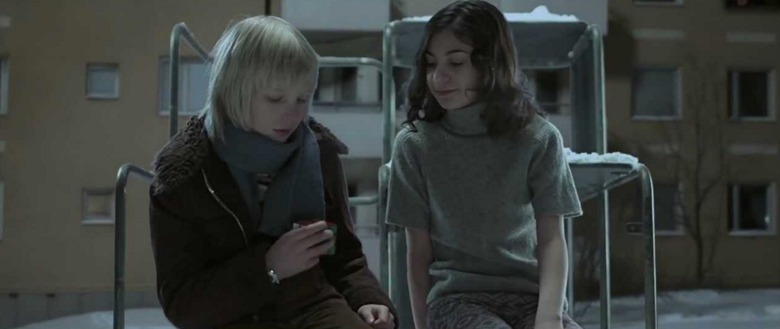 (Welcome to Comic Book Drive-In, a series where comic and movie fans Jazmine Joyner and Rosie Knight recommend brand new, ongoing, and completed comic book series that tie into classic films and new releases.)
For this week's spooky Comic Book Drive-In, we've selected the beautifully dark Swedish horror offering Let the Right One In. The deceptively simple film about a young boy and his mysterious new neighbor who may or may not be a vampire is a complex and moving story about friendship, trust, love, and, of course, drinking blood. We've selected three fantastical comics that build on everything that makes Let the Right One In so special.
New Comic: On a Sunbeam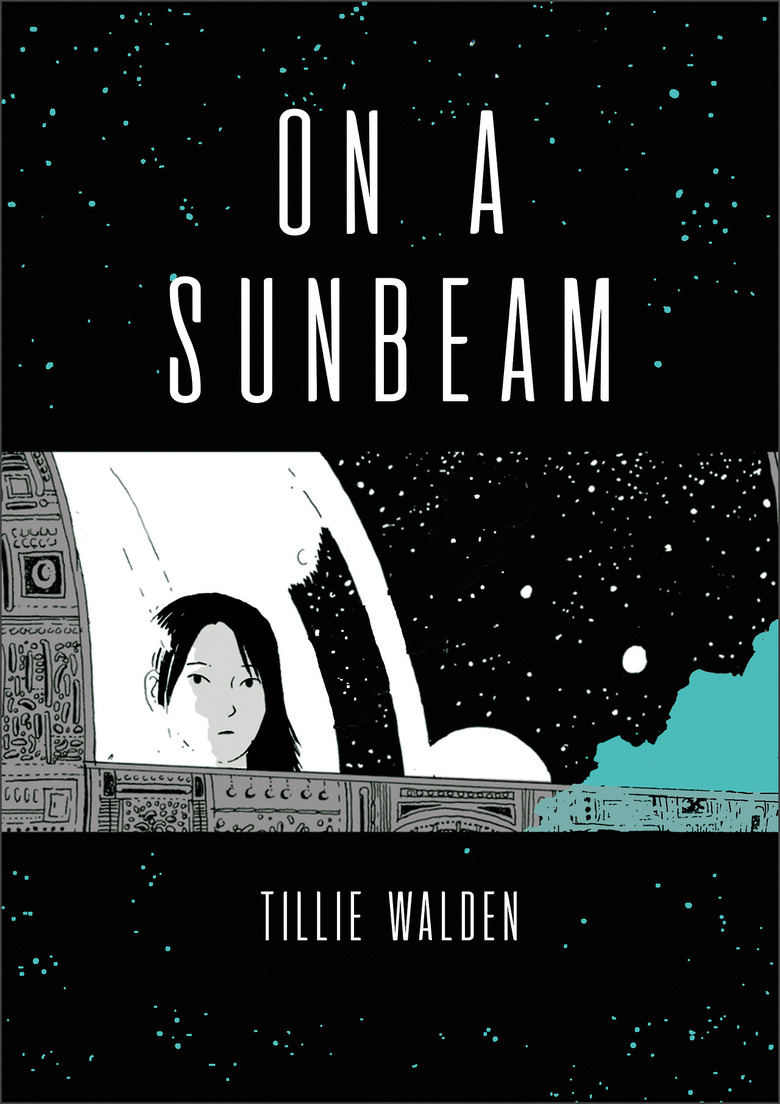 The Talent: Tillie WaldenWhat It's About: This gorgeous galactic story is nothing less than a masterpiece. Following a ragtag crew of explorers, this sprawling nonlinear comic is about love, friendship, and loss in the depths of space and is unlike anything you've read before.How It Connects to Let the Right One In:The bleak yet beautiful pursuit of lost love in a strange world will be familiar to anyone who's watched this brilliant Swedish horror offering.Jaz: I love this comic. The stark love story in contrast with the cold and eerie parts of space reminded me a lot of Let the Right One In's sterile landscapes and quiet scenery. Tillie Walden really captures the loneliness of adolescence and the wonder of burgeoning friendships. On A Sunbeam follows the tale of two girls through time and space. Mia and Grace meet at their interstellar boarding school, and their friendship turns to love as we flash forward to Mia's construction restoration work with the crew of the Sunbeam.
Tillie Walden's use of color in this graphic novel is masterful, in particular the moment when Mia and Grace face a major point in their relationship with a cosmic storm swirling in an orange and red haze behind them. I was immediately sucked into the drama and atmosphere dripping off the page.
Rosie: On A Sunbeam is without hyperbole one of the best comics that I've ever read. I loved it when it was a webcomic, but having the physical thing in my hands was truly amazing. It's a huge brick of a book –pages filled with purples, pinks, and blues – that makes up a space story unlike any that I've ever seen. It's rare to see such a sensitive and loving portrayal of women and nonbinary people anywhere, let alone in space. But Walden crafts a world where our identities don't define or confine us, they're just a part of who we are.
There's a radical softness to On A Sunbeam. It doesn't have the hard edges or shiny metallic harshness of stories that we usually think of as science fiction. It's rose-tinted, beautiful, and filled with romance and kindness. That's the biggest distinction between On A Sunbeam and Let the Right One In, though what brings them together is the search for warmth, love, and companionship in a cold place.
Jaz: I agree with Rosie about the radical softness of On A Sunbeam. Reading it was unlike any science fiction adventure I'd ever picked up. Even in the action scenes when you see characters in mortal danger, there's this overlying feeling of sadness and worry rather than the heart racing pace that usually accompanies a scene like that. That feeling is something I also experienced when watching Let the Right One In.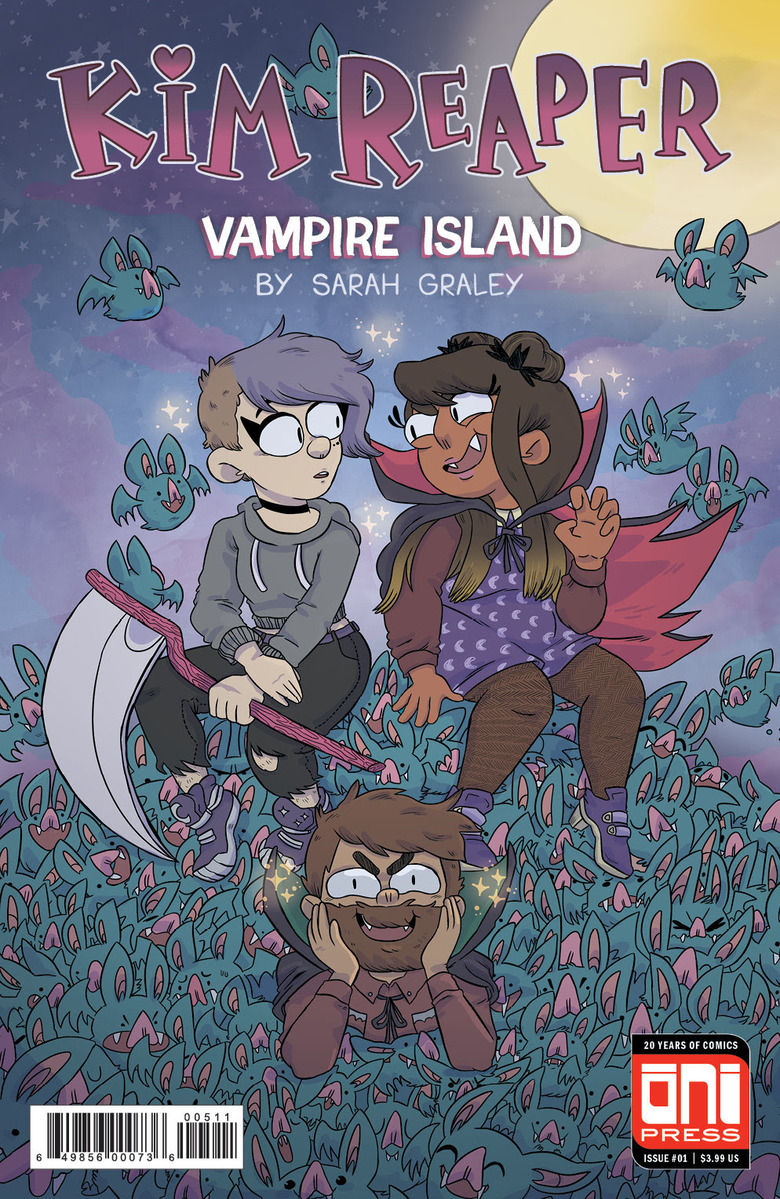 Ongoing Comic: Kim Reaper: Vampire Island
The Talent: Sarah Graley (writer, artist) and CRANK! (letterer)What It's About: Cute, kooky, and a whole bunch of fun, Vampire Island is the second arc of Graley's popular Kim Reaper series and it's a whole bundle of romantic fun as Kim accidentally lets slip that she knows the location of an island full of everyone's favorite spooky bloodsuckers.How It Connects to Let the Right One In: Though it may be a comedy, this comic is filled with supernatural romance and young people trying to make it in a weird world where vampires happen to be real.Rosie: Though tonally it might be very different, the themes of pursuing supernatural romance and trying to find yourself are universal. Well at least they're shared with these two stories. Kim Reaper: Vampire Island follows on from Graley's first series that introduced us to the titular character – a young woman who becomes a reaper – and her now girlfriend, Becca. We join them at college, wherein a very appropriate and meta scenario has everyone obsessed with "Vampire Teenage Drama" and it just so happens that Kim knows the location of a whole bunch of bloodsucking babes.
It's a saccharine sweet and spooky treat that's a total joy to read. I loved the first arc, and you can really tell that Graley is having fun with this continuation of her lore. I adore these lovely characters and their vibrant and unique journey, and it's such a joy to read. This tale occupies one of my fave sub-genres too: the cute horror story, which sits alongside of Coraline, The Nightmare Before Christmas, and more, but is far more diverse and authentic, and because of that, more enjoyable.
Jaz: I agree with Rosie, this genre is also one of my favorites. Rejoining Kim and Becca on this vampire hunting romp is such a great treat and an exciting way to explore vampire lore. Becca trying to get her new girlfriend (Kim) and best friend Tyler to spend some quality time together decides that they should all go on a date to Vampire Island, but Kim is called away mid-date and leaves the unprotected mortals in a nest of bloodsuckers. Sarah Graley is so good at creating these vivid and cute moments between Kim and Becca that feel real but also don't take away from the cutesy-ness vibe of the story.
The interpersonal relationships and the importance of them in this comic reminds me a lot of the relationship between Oskar and Eli. Vampirism is the background of their relationship, much like Kim and Becca, and both stories are very character driven. Those believable relationships give life to the supernatural aspects of the story.
Finished Comic: Blade: Black & White (Collection)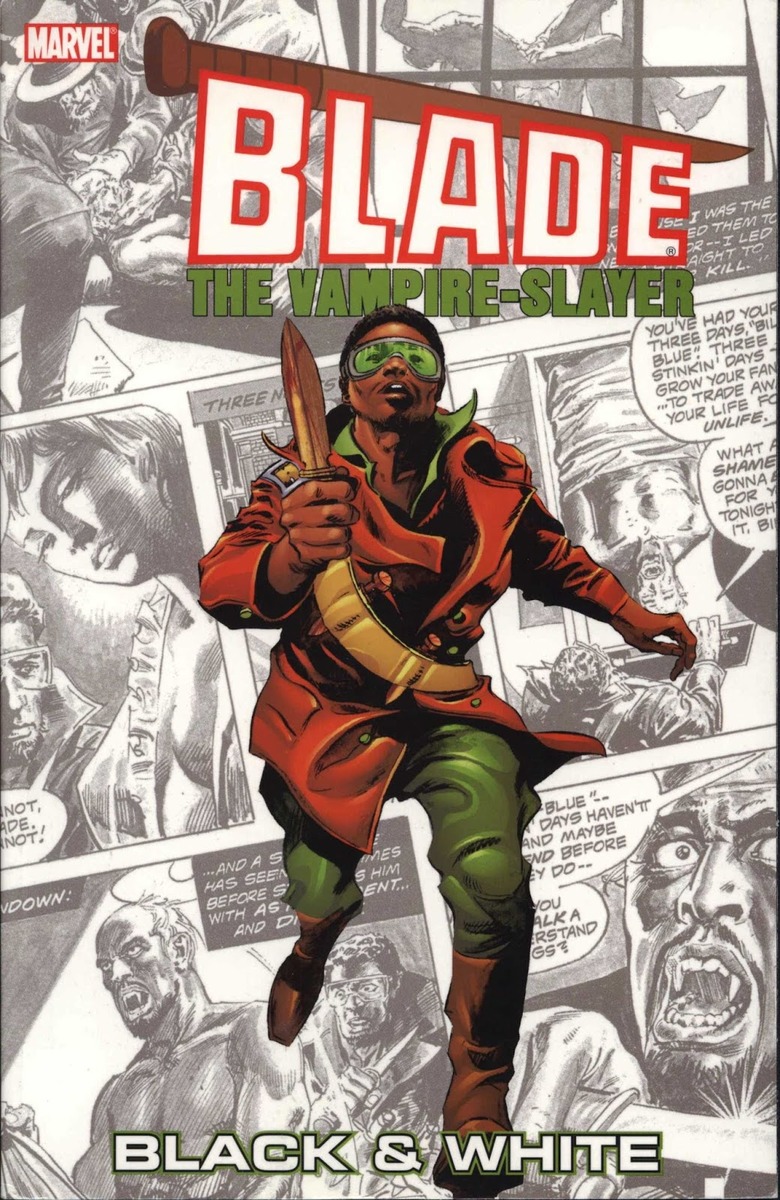 The Talent: Chris Claremont, Marv Wolfman, Tony DeZuniga, Gene Colan and moreWhat It's About: The origin of everyone's favorite half-vampire half-mortal sucker slayer Blade! Yep, this trade paperback collects all of his original appearances and lets you in on the super cool, lesser-known backstory of Eric Brooks, the young man born of the night who's trained by a jazz musician to fight vampires!How It Connects to Let the Right One In: A contemporary vampiric icon, Blade is a brilliant thematic counterpart to the cult nordic chiller. It's also a historical story, which for fans of John Avide Lindquist's original novel will make Blade: Black & White hit that little bit harder.Rosie: Blade is one of Marvel's coolest characters and though he's most well known in his film iteration, his comic book origin actually makes him one thousand times cooler. That's why I absolutely love this collection. The trade paperback collects Vampire Tales #8-9, Marvel Preview #3 and #6, Blade: Crescent City Blues #1, and Marvel Shadows and Light #1, and each of them are incredibly fun. Blade is a rare example of an original character from one of Marvel's horror comics who outlived his pulp roots and led his own books, but originally he was introduced in vampire tales, and boy is his origin story interesting.
The child of a sex worker who was killed by a vampire as she gives birth to him, Eric Brooks is brought up by the women in the London brothel where she worked until he saves an old man named Jamal Afari, who's not only a fantastic jazz trumpeter but also skillful at killing the undead. I love this pulpy take on vampirism, clearly influenced by blaxploitation movies and created by two of comics' biggest names, Marv Wolfman and Gene Colan.
Jaz: This book was my introduction to Blade comics. I can see and feel the influence of blaxploitation films on his character like Rosie brought up. I enjoyed the gravitas of the first couple of stories, it was almost Shakespearian, and dramatic vampires are always a favorite for me. The Vampire Tales issues especially read like a noir. Let the Right One In has that melodramatic tone to it at parts, which is why the two vibe so well. Aside from the awesome vampires thing.Rosie: Blade: Black & White is a perfect introduction to the cult classic character. Not only does it give you some great insight into Eric Brooks and where he originally came from, but it's also a fun read that delves into the horror and grit that shaped the Blade who appeared on our screens almost 20 years ago, and will hopefully return sooner rather than later. The original stories and tragic origin of our character do share a feeling of the epic and the vast. They're both ancient myths supplanted into the modern day that still feel older and vaster than their settings. There's also a tinge of noir crime to the Blade tales as, of course, he's an avenging hero as well as a half-vampire half-human slayer. So if you're a fan of pulp stories about bad villains being put to rights, you'll adore this collection too.