Sequel Bits: 'Tintin', 'Ralph Breaks The Internet', 'Bumblebee', 'The Croods', 'Star Trek', 'Enchanted', 'Top Gun'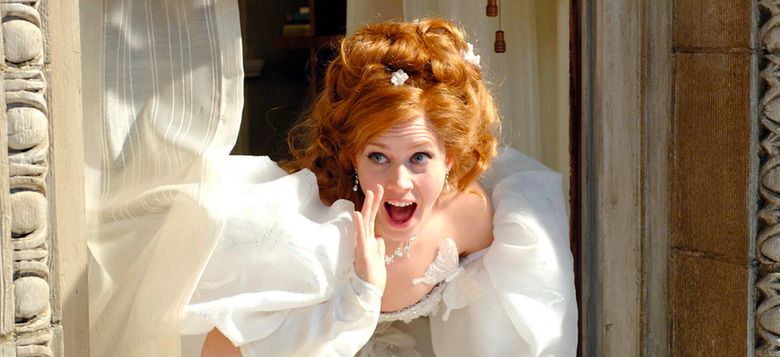 In this edition of Sequel Bits:
Peter Jackson gives a potential Tintin sequel update.
Ralph Breaks the Internet features some internet stars, plus: check out early story notes
Bumblebee screenwriter Christina Hodson talks about crafting a Transfomers movie for a wide audience.
The Croods 2 is still happening, and Peter Dinklage has joined the cast.
Karl Urban would like to know what's going on with Star Trek 4.
Patrick Dempsey weighs-in on the potential Enchanted sequel.
Michael Ironside explains why he's not coming back for Top Gun: Maverick.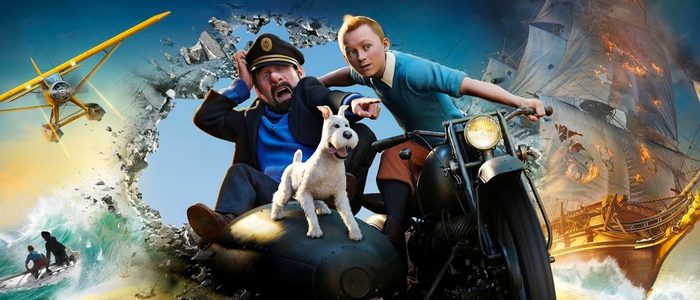 Steven Spielberg's 2011 The Adventures of Tintin was a lot of fun, and fans have hoped for a sequel. But a sequel has yet to materialize. The plan was for Peter Jackson to helm the sequel, and in a new interview, Jackson confirmed he's still interested in making it happen – he just needs to sit down and write it. "I'm intending to," Jackson said. "I've got gotta get the script written, but I'm certainly hoping to get another Tintin film, one which I've directed. This one, Steven [Spielberg] would produce. It's within the next year or two, I would hope. I mean, there's nothing happening this very second, but it does literally need me to sit down and develop a script for it. So probably in the new year, I'll try to do that." Don't loose hope, Tintin fans!
See @colleenb123, @msdanifernandez, @flula, and @iHasCupquake in #RalphBreaksTheInternet, in theatres November 21. pic.twitter.com/tK11AloU53

— Walt Disney Studios (@DisneyStudios) October 5, 2018
Maybe it's because I'm old, but I really can't get used to the idea of "internet stars." Every time I hear the phrase I cringe a little. But internet stars exist! And some of them are featured in Ralph Breaks the Internet. Colleen Ballinger (known as Miranda Sings), Dani Fernandez, Tiffany Herrera (known as Cupquake), and comedian Flula Borg, are all voicing characters in the film. I can safely say I've never heard of any of these individuals, but if you have, you might be excited! "We wanted to cast these roles with people who embody the best of the internet," said co-director Rich Moore. And speaking of Moore, the filmmaker also took to Twitter to reveal some very early Wreck-It-Ralph story notes, which you can see below.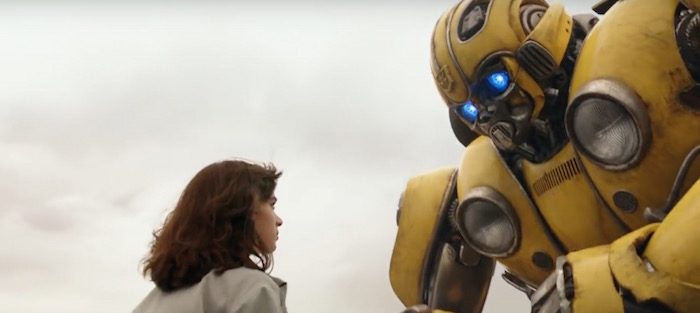 There's an assumption that the Transfomers films are "for boys", but Bumblebee is hoping to change that. The movie seeks to be entertainment for everyone, and it's brought in some much-needed female talent to help. Hailee Steinfeld is the star, and Christina Hodson is the screenwriter. In a new interview, Hodson talked about hoping to dispel the belief that Transformers movies, and action movies in general, are for boys only. "I think it's a bit of a myth that action is for boys,"  Hodson said. "I always wanted to see me be the hero. I wanted to see me kick ass. I mean, not literally. I had no desire to be an actor, but I wanted to have those role models and those heroes. I think what's really fun is that [Bumblebee] is a big, cool, fun, action movie the boys are going to love, but girls love action, too, and this is a chance for girls to see themselves in the movie. Which I think is a really special and important thing."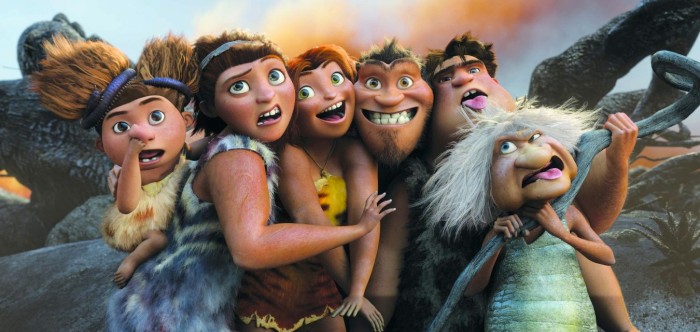 Remember The Croods? It was a big hit – an animated film featuring Nicolas Cage as a caveman. A Croods sequel was announced a while back, with a release date set for September 18, 2020. Since then, all has been quiet on the Croods 2 front – but here's an update! Peter Dinklage, of Game of Thrones fame, has joined the cast, per Deadline. Dinklage will play a character named Phil Betterman. In the sequel, "the Croods will face their biggest threat since leaving the cave: another family." Nicolas Cage (Grug), Emma Stone (Eep), Ryan Reynolds (Guy), Catherine Keener (Ugga), Cloris Leachman (Gran), Clark Duke (Thunk) are all returning, with Leslie Mann (Hope Betterman) new to the cast along with Dinklage.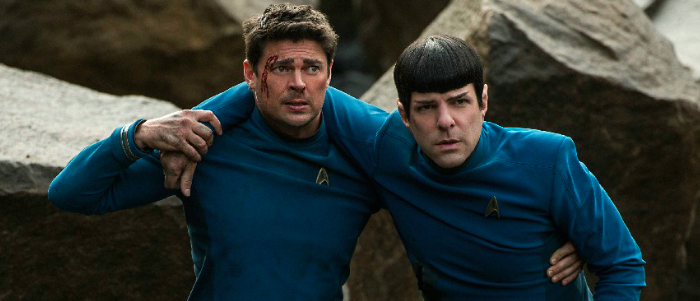 What in the hell is going on with Star Trek 4? The latest entry in the rebooted franchise was off to a great start: S.J. Clarkson was set to direct, and the plot was going to involve Chris Pine's Kirk reunited with his dead father, played by Chris Hemsworth. Then: disaster struck. Both Pine and Hemsworth walked away from the movie due to a salary dispute, putting the fate of the latest Trek film in serious doubt. So what's going on? Surely one of the film's stars – Karl Urban – has an answer, right? Absolutely not. "I know nothing about Star Trek, I wish I did," the actor, who plays Bones in the series, told ShowBizJunkies. "No news, apparently there is no news." So there you have it: there is no news. In the meantime, there's always the possibility of Quentin Tarantino's R-Rated Star Trek movie.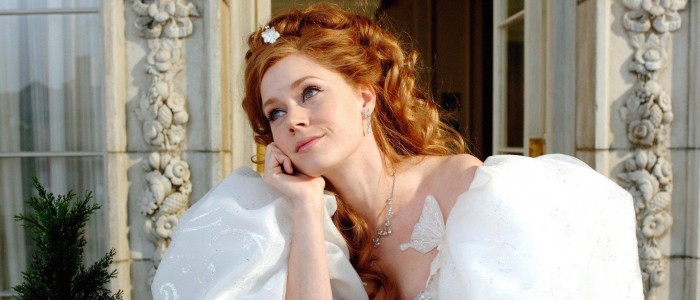 Amy Adams has previously hinted at an Enchanted sequel, and now Patrick Dempsey, who co-starred in the 2007 Disney film, has confirmed a sequel is definitely in the works. "[A team is] in the process of working on the book, the lyrics and the musical aspects," Dempsey said. "We'll see what happens. I think it's such a beloved movie we need to make sure it's right before we move forward. And certainly, Amy was remarkable in that film and she's an incredible actress and James Marsden as well. We'll see, I hope it can live up to what we did originally, that's the important thing. If it happens, then we do it." In the original film, Adams played a fairy tale princess who wound up in the real world.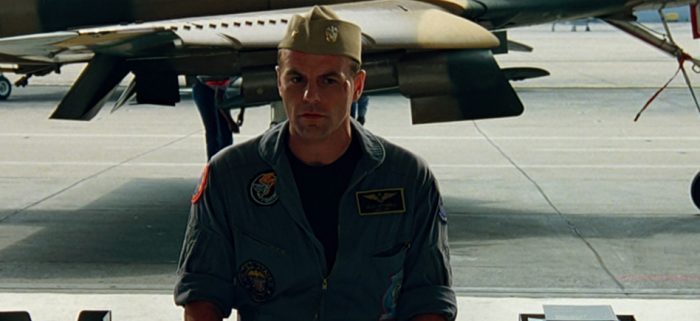 Michael Ironside is one of those great character actors who always turns in a memorable performance. Ironside played LCDR Rick "Jester" Heatherly in Top Gun, but don't expect him to show up in the sequel, Top Gun: Maverick. To hear Ironside tell it, he has no chance of showing up in the film because he and producer Jerry Bruckheimer don't have the best relationship. "The one person still in charge is Jerry Bruckheimer and Mr. Bruckheimer and I don't really get along, or didn't get along," Ironside told THR. He offered me a project 10 or 12 years ago and...I said no to it...The next time I saw him at a hockey game... I went up and said, 'Hey Jerry,' and he just turned around and I figured, 'Well that relationship is over with.'" It's a bit weird to think that someone like Michael Ironside has a beef with someone like Jerry Bruckheimer, but here we are. The world is strange, folks.