MoviePass Films Still Exists, Releasing Horror Film 'The Reckoning' From Director Neil Marshall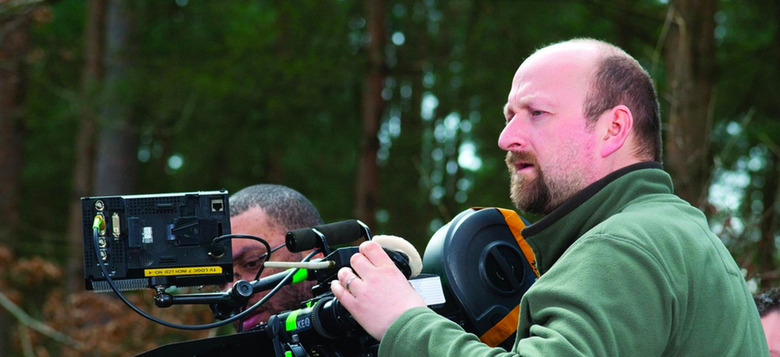 Rumors of the death of MoviePass have been greatly exaggerated. Sort of. While the theater subscription service has gone through an extremely rough patch in the last few months, they're still around – and so is MoviePass Films, the folks that brought us Gotti! The latest venture from MoviePass Films is a horror flick from The Descent and Hellboy reboot director Neil Marshall. Called The Reckoning, the film is centered in England around the witch hunts and the great plague of 1665.
Does anyone know what's going on with MoviePass? Does MoviePass even know? My guess: no. But for now, MoviePass Films is still up and running, and their latest project sounds enticing. Per Deadline, MoviePass Films has greenlit The Reckoning, with Neil Marshall at the helm. Described as a "female-driven story", The Reckoning is "set around the witch hunts and the great plague in England in 1665 and follows Evelyn Haverstock, a young widow, haunted by the recent suicide of her husband Joseph, who is falsely accused of being a witch by her jealous Landlord, Squire Pendleton, after she rejects his unwanted advances."
I love me some historical horror, and Marshall is responsible for one of the best horror movies in recent memory – The Descent. This sounds exactly like my kind of movie – a blend of the Sean Bean horror film Black Death and Ken Russell's immortal classic The Devils. Marshall co-wrote the script with Edward Evers-Swindell and Charlotte Kirk, and Kirk will star in the movie as Evelyn. Marshall, who has directed episodes of Hannibal, Game of Thrones, Westworld, Lost in Space and more, will next release the Hellboy reboot, due out on April 12, 2019.
MoviePass Films has been the very definition of hit or miss. Their first official release was the surprisingly good, if under-seen, American Animals, based on the true story of an art heist. They followed that up with the much-maligned Gotti, featuring John Travolta as the infamous mob boss. Some have questioned MoviePass' approach to distribution, wondering if the subscription service was essentially buying their own tickets to inflate box office returns. According to MoviePass, the service made up "25–35% of American Animals' opening weekend ticket sales, and around 40% of Gotti's."
MoviePass was riding high for a year, with subscriptions increasing month by month. Then earlier this year, it all came crashing down. They did away with their unlimited tickets, and made only two movies available at a time. As a result, MoviePass app downloads dropped by 76%, with many wondering if the company was on the verge of dying off for good. But it lingers on, for now. Hopefully it'll last long enough for The Reckoning to arrive.