Jeff Nichols On The Midwestern Biker Movie He Dreams Of Making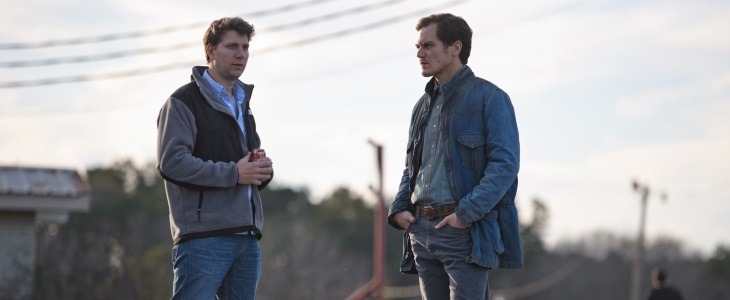 For over five years, Jeff Nichols has been talking about trying his hand at a biker movie. The writer-director behind Mud and Take Shelter has yet to write a script, but he knows the story is set in the 1960s and is dead set on making the movie one day. The filmmaker, who is currently working the Alien Nation remake and a script for an animated film, recently shared with us some of his ideas about his potential biker movie, and why he's intimidated by it.
Usually, Nichols works on two scripts at a time and has five or six stories in the back of his mind. He continues to think of the possibilities of his biker movie, which could focus on a transitional period of time between two classics, The Wild One and Easy Rider. Years ago, Nicholas also imagined the road movie taking place in California and from a woman's point-of-view, but now he sees it taking place in the Midwest.
When we recently interviewed Nichols for his Lucero short film, he gave us some insight into his ambitions for idea:
There's no script for it, but I'm still ... It's really funny, I'm still emailing with the author of the book that inspired it, and I still think about it all the time. In fact, I mentioned it in a bar in Memphis when we were shooting this [short film], and Mike was sitting next to me, and he was like, "You've been talking about that damn idea for so long. You're never gonna make that s***." I'm like, "No, I am. It's a great idea."
I think I'm real intimidated by it, you know? And I haven't quite found my way into it. Because you got Sons of Anarchy and all this stuff, which is a show I don't watch, so it's not fair for me to judge it one way or another. But this movie's not that. Which is not fair, because I haven't seen ... Maybe it is, but I don't think so. I've watched some trailers and stuff for those shows. And that's not to say those shows are bad, it's they're not what I'm thinking about doing. But at the same time, it's tricky making a biker movie. It's tricky.
It's this weird thing where I don't want to just glorify it, but at the same time, there's something so glorious about what they're doing, and beautiful and free. Like all of those things ... And they're not affectations, they're real. All the things that biker culture ... And what I'm talking about making a movie about is, it's transition from this golden age of where it was less criminal and it was more just a place for outsiders to gather, but then how that kind of morphed and turned into somewhat more of a criminal organization.
So it's [a matter of] how to treat them, because they're not always doing good things, and how to not make that too beautiful and fun. How to make the right parts beautiful, and all that is about, I think, how we view them. Who the point of view character in that film is. And I've got ideas, two different ideas. But also, it doesn't take place in the south, it takes place in the Midwest. It's a completely different voice than I'm used to writing in. There are just a lot of things that intimidate me about it, but I truly hope one day I'll get my s*** together and do that.
It's there. It's a very pitchable idea. I hope one day to just drill down on it and actually finally commit some time to it. I've got a few other things in the way before that happens.
Even though Michael Shannon, who we'd probably all pay to see in a Jeff Nichols biker movie, is doubtful Nichols will actually make the movie, it wouldn't be the first time the director took his time with an idea. When he was 19 years old, he thought of the story for Mud, and a dozen or so years later, he finally had Matthew McConaughey playing the mythical criminal residing in a boat. There's a very long road ahead for Jeff Nichols' biker movie, but thankfully for the fans of his work, he's determined to get it done.
***
Make sure to check back soon for an update on Alien Nation and more from Jeff Nichols.