The Kingpin Returns In New 'Daredevil' Season 3 Featurette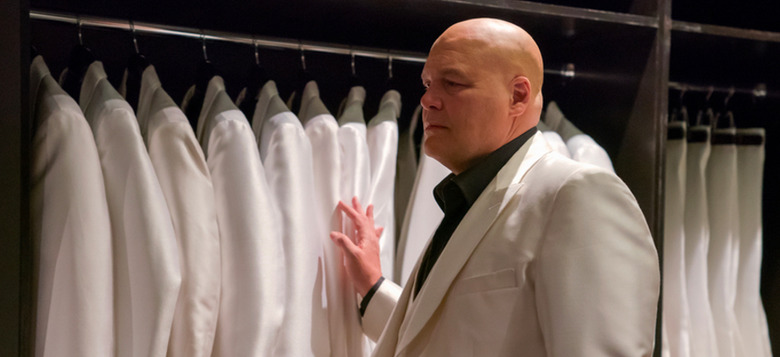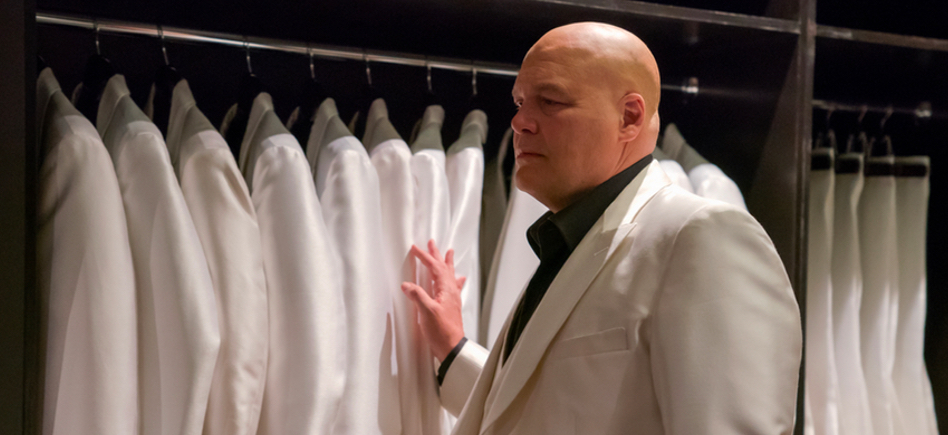 Welcome back, Wilson Fisk. While the villainous Kingpin played a minor role in Daredevil season 2, fans definitely spent a good portion of the season missing Vincent D'Onofrio and his memorable performance. Luckily, D'Onofrio is back front and center in Daredevil season 3, where he's once again a major player, and a major thorn in Matt Murdock's side. A new Daredevil season 3 featurette puts Fisk's return in the spotlight. Watch it below.
Daredevil Season 3 Featurette 
Vincent D'Onofrio has done a fantastic job bringing Wilson Fisk, AKA The Kingpin, to life on Daredevil. What could've easily have been a one-dimensional bad guy has been transformed into something deeper, thanks to some clever writing and D'Onofrio's layered performance. The actor is back at it in season 3, and he remains the best thing about this show. As I said in my Daredevil season 3 review:
Once again, D'Onofrio commands the screen, making Fisk terrifying yet somehow oddly sympathetic. He's an awful person who does horrendous things, but D'Onofrio knows just how to play up the character's vulnerabilities. It makes him seem more human, and, by extension, more relatable.
In the featurette above, D'Onfrio, Charlie Cox and more talk about Fisk's return. "I love playing this character so much," D'Onfrio says. "There's a lot to him, and it's so much fun."
"He's literally three, four steps ahead of Matt's line of thinking," adds Charlie Cox.
The secret to D'Onforio's performance is the way he humanizes Fisk while still keeping him scary. We don't exactly have sympathy for the character, but we can kind of understand where he's coming from. In the past, D'Onfrio has said of the character:
"Honest to God, there's not one scene in that show where I thought, Okay, I'm doing something bad here. I always thought that I had purpose, that I was driven for a reason, and that I was protecting myself and the city. I was just doing the things that any of us would do...He wants to be a better man. He wants to protect and make the city a safe place to live. I know that sounds like Daredevil might want the same thing, but I think we both want similar things."
A big driving force of season 3 is Fisk, and his actions. The character finds a way to leave the confines of prison by cutting a deal with FBI agents. But Fisk is always scheming, and there's more to his so-called deal than meets the eye. Now, Matt Murdock feels he has to do whatever it takes to stop Fisk, even if it means losing the last bit of his humanity in the process.
Daredevil season 3 premiers on October 19, 2018.