'Dracula' Series From 'Sherlock' Creators Coming To Netflix, BBC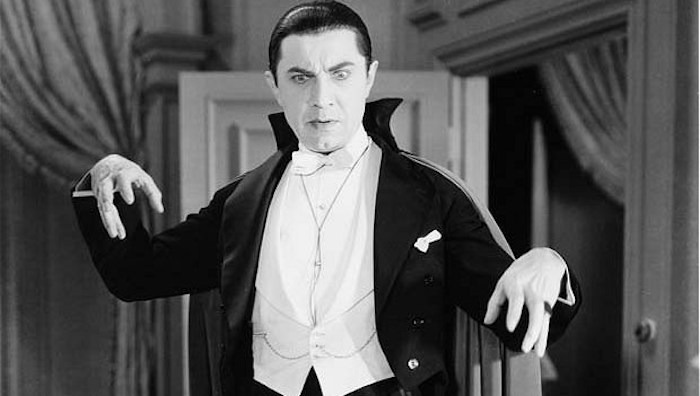 Get ready for (another) sexy, young Dracula. The creators behind BBC's acclaimed series Sherlock are about to sink their teeth into the iconic vampire with a new Dracula series that will debut on both Netflix and BBC. 
Variety reports that Netflix and BBC are teaming up for a Dracula series helmed by Steven Moffat and Mark Gatiss, the co-creators behind the wildly popular Sherlock, which helped launch the career of Benedict Cumberbatch.
Like Sherlock, the series will consist of three 90-minute installments, with potential for more should the series prove popular. But unlike Sherlock, the Dracula series will hew closely to the time period of the original source material, allowing the writer/producers to play around with the vampire's story in his natural Victorian habitat. Per Variety:
Set in 1897, the series will revolve around the blood-drinking count from Transylvania who sets his sights on Victorian London.
So it seems that Moffat and Gatiss won't get a chance to give the noble vampire a sexy modern makeover (though arguably, the character has always had sexy down pat). But the Victorian setting is no surprise for followers of Moffat's run on Doctor Who, for which he acted as showrunner for six seasons. The latter seasons frequently went to Victorian England, during which he apparently caught the bug for the time period.
In a statement accompanying the release, Moffat and Gatiss said:
"There have always been stories about great evil. What's special about Dracula is that Bram Stoker gave evil its own hero."
Sue Vertue, whose studio Hartswood Films is set to produce, quipped, "There's nothing like fresh blood."
If only the choice of Moffat and Gatiss felt a little fresher. Though they've inarguably done some good work with Sherlock, Moffat especially has a streak of writing white male exceptionalism into his shows that result in the female and minority characters being pushed aside or underwritten. Unfortunately, Dracula seems prime for Moffat's brand of low-key misogyny — and the choice of the duo seems a little tired. But maybe I'll be proven wrong, or maybe Moffat will be too busy helming his other high-profile project, The Time Traveler's Wife.
Dracula is the latest BBC-Netflix collaboration following shows like Troy: Fall of a City and Duty Shame. There is no release date yet set for the Dracula series.