'A Head Full Of Dreams' Trailer: This Coldplay Documentary Shot For Over 20 Years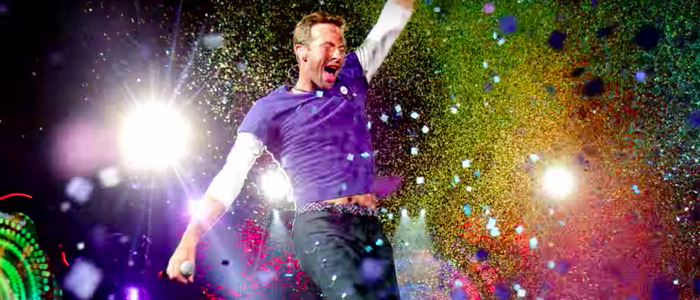 In 2016, filmmaker Mat Whitecross directed Oasis: Supersonic, an insightful, well-reviewed film about the rise and fall of British pop band Oasis. Now he's back with a new doc about a different British music group – one he has a much more personal connection to.
A Head Full of Dreams is a Coldplay documentary that was shot over the course of 20 years, and Whitecross has been filming the band since their very first rehearsal. Check out the trailer below.
Coldplay Documentary Trailer
12 out of Whitecross's 30 directing credits on IMDb are for Coldplay-related projects or music videos, so it's clear that this project is the one that he's been building toward for his entire career. Coldplay, of course, is the British rock band known for songs like "Yellow," "Paradise," "Clocks," and "The Scientist." They've sold over 75 million albums worldwide, and have been a staple of pop and rock radio stations for the past two decades – even if you're completely uninterested in their career, chances are astronomically high that you've encountered their music before.
But will a loose familiarity be enough to convince anyone outside of hardcore Coldplay fans to give this documentary a try? I like a handful of their songs but I've never considered myself a fan. Still, Whitecross's access is impressive, and moments like the ones we see in the trailer in which the band members clash a little may be enough to get me to tune in. At least it seems like there are some glimpses at the truth among all of the lionizing we've come to expect from documentaries like these.
Coldplay is comprised of Chris Martin, Jonny Buckland, Will Champion, and Guy Berryman, and A Head Full of Dreams is named after their seventh studio album.
Those who haven't followed their careers closely may not know that the band members are fans of HBO's fantasy series Game of Thrones, and for a recent Red Nose Day charity event, they "wrote" a "musical" version of the show:
A Head Full of Dreams will available to stream on Amazon Prime Video on November 16, 2018, and the band's YouTube page says the movie will also be in cinemas worldwide on November 14, 2018.