'Predator', 'The Lost Boys', 'Minority Report', And More Art From Hero Complex Gallery's NYCC 2018 Selection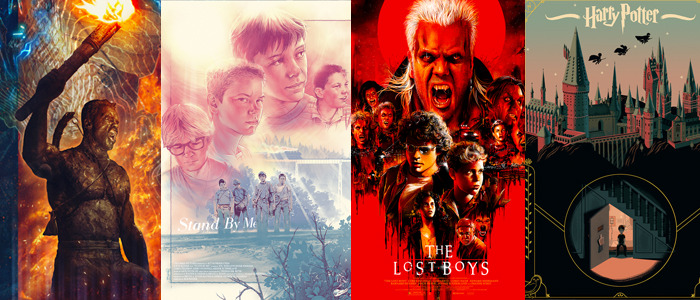 Los Angeles-based Hero Complex Gallery, one of the nation's best places to purchase pop culture art, recently completed a trip across the country to New York Comic Con to sell some exclusive art prints for movies like Minority Report, The Lost Boys, Stand By Me, Predator, and many more. Now that the convention is over, the gallery has made its full collection available to all online, and we've gathered a few of our favorite selections below.
Hero Complex Gallery's New York Comic Con 2018 Collection
The full collection is online at Hero Complex Gallery's official website, and if you're interested enough to have read this far, I'd highly suggest heading over there and seeing everything they have to offer. Instead of republishing their entire archive here, I've decided to highlight ten of my favorite pieces. Here they are in no particular order, along with some very brief commentary about each entry.
Predator – Camo Alternate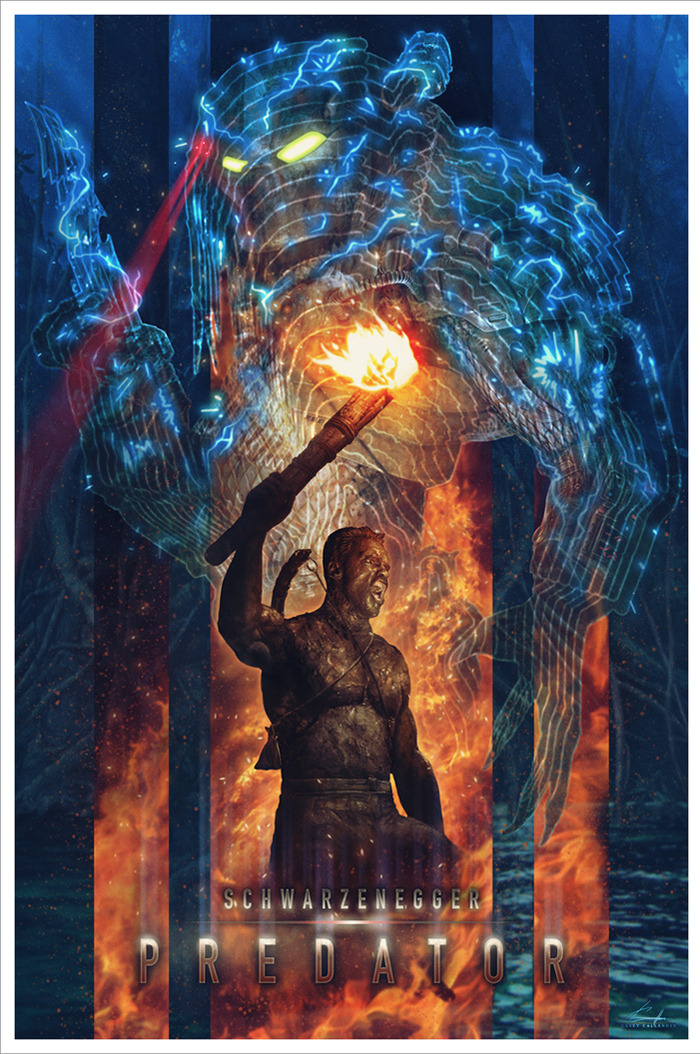 Artist Casey Callender's piece is a mesmerizing take on director John McTiernan's action classic. The shimmering lines of the alien creature double as sonic waves emitting from Arnold Schwarzenegger's mouth (you can almost hear his accent when you look at him screaming), and the placement of Dutch's torch fire in the heart of the Predator's chest suggests a destined connection between the two characters – like a weird, violent rom-com.
Magnetic Car Ride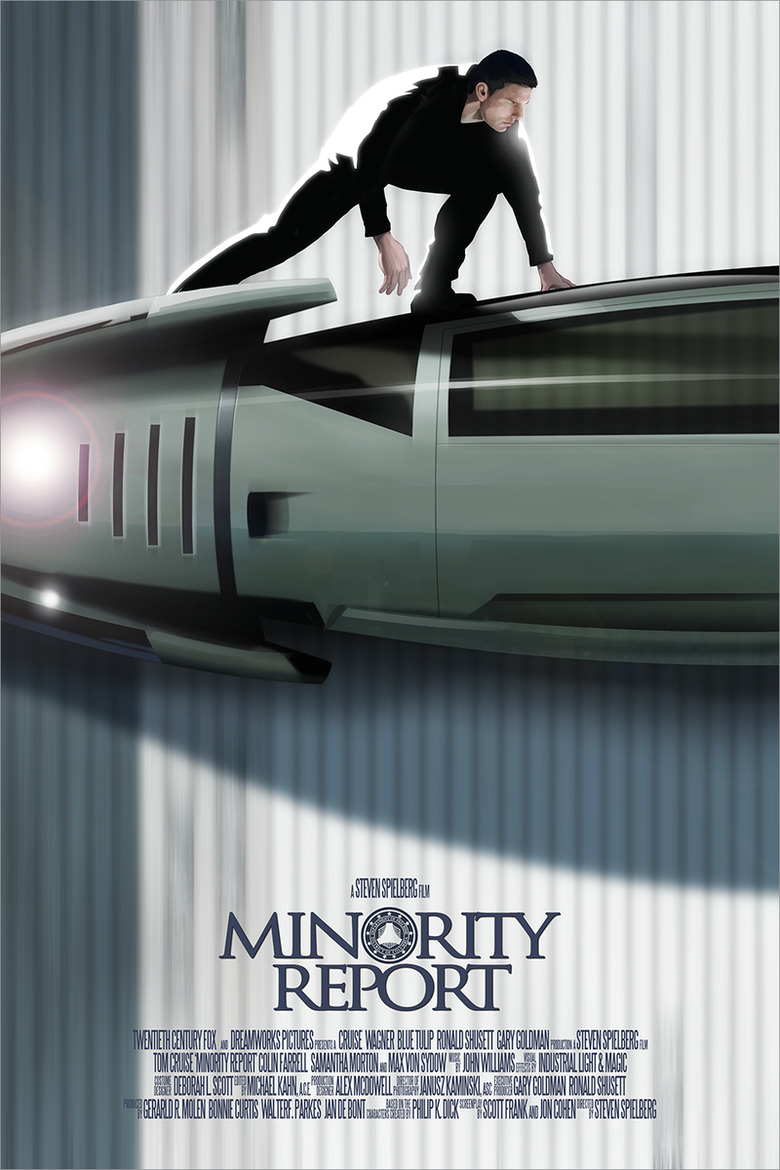 It's not often you see art prints for Steven Spielberg's modern sci-fi noir Minority Report, but this one from artist Yvan Quinet instantly takes me back to this scene from the film. The piece is a little spare, but it captures the essence of Tom Cruise's John Anderton: hunched over, leaning forward, always moving, desperately trying to figure out the truth.
Be One Of Us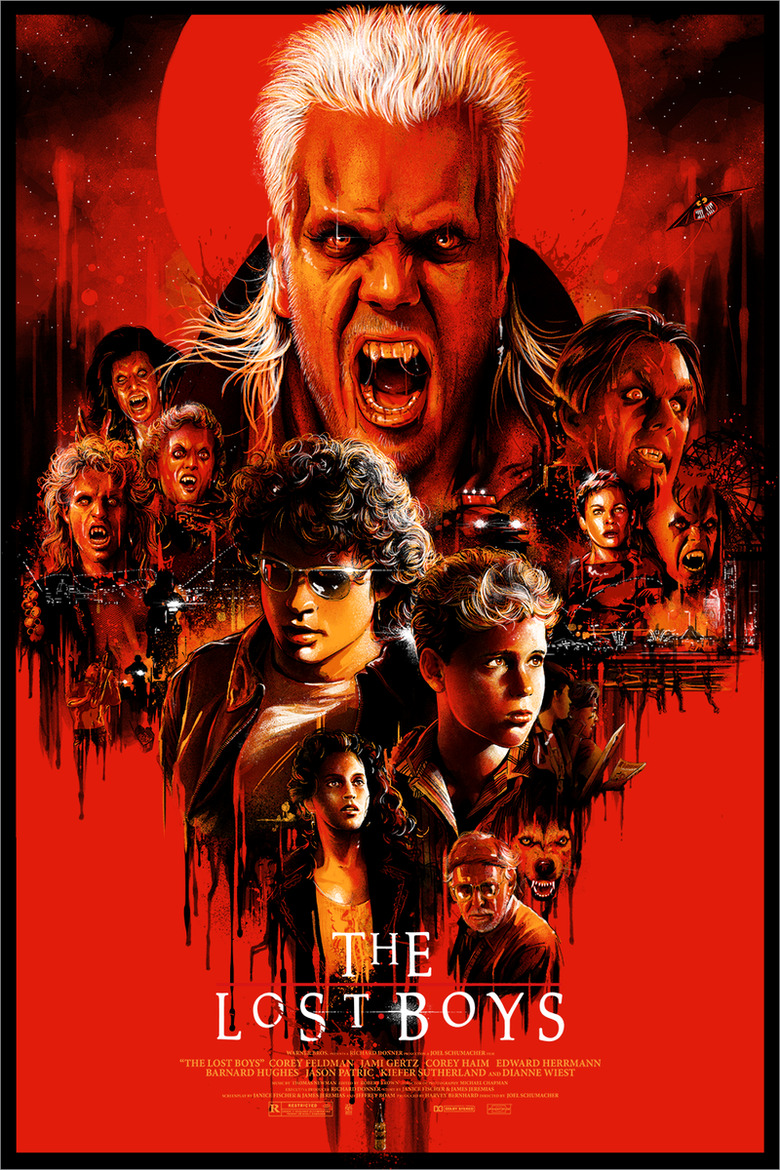 Is there anything more terrifying than Kiefer Sutherland yelling? OK, yes, many things are, but Vance Kelly's print for Joel Schumacher's vampire movie makes a strong case. I'm not sure if I'd want to put this on my walls – it'd clash pretty harshly with the more lighthearted stuff I currently have up – but that red color is striking and could look great for lovers of cheesy horror. (Pro tip: don't forget to check out the saxophone player hidden in plain sight on the left side of the image.)
I Never Had Any Friends Later On Like The Ones I Had When I Was Twelve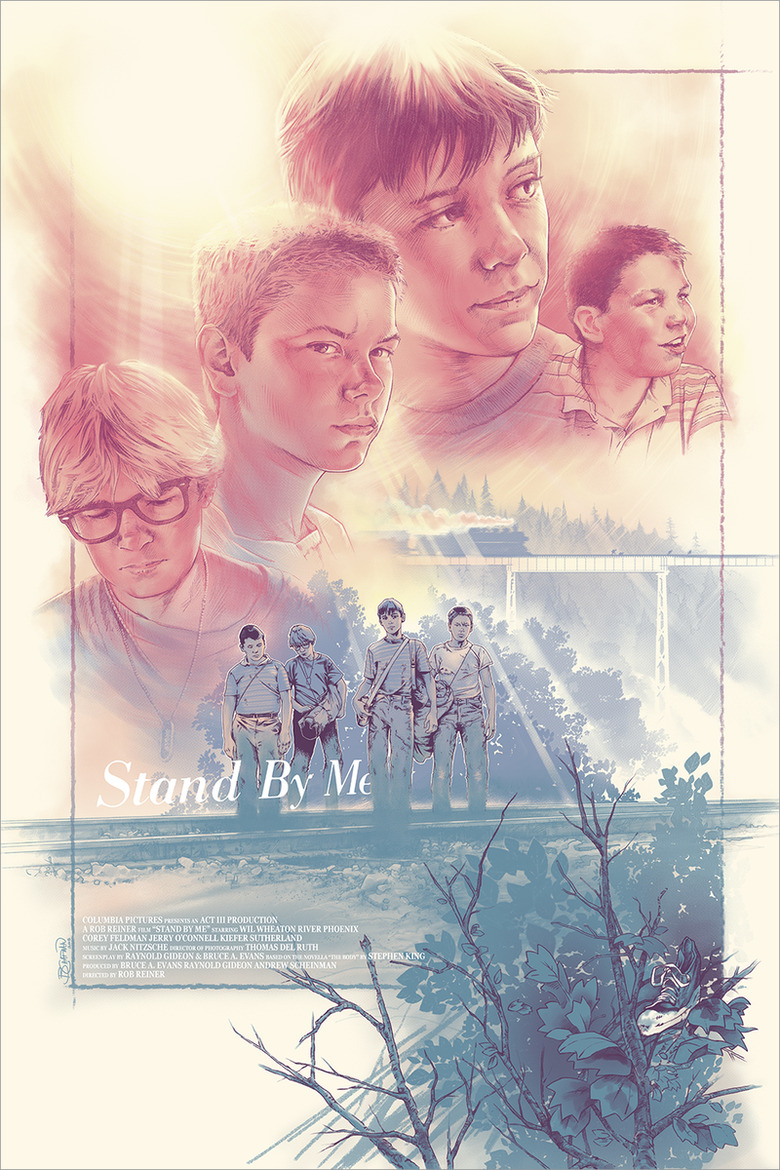 Speaking of a scary Kiefer Sutherland, here's Barret Chapman's take on Stand By Me (which is blissfully free of any reference to Sutherland's surly greaser villain from that film). I love the way the title is positioned and meant to serve as a stand-in for the train that appears in one of the movie's most memorable sequences.
Dreaming of Home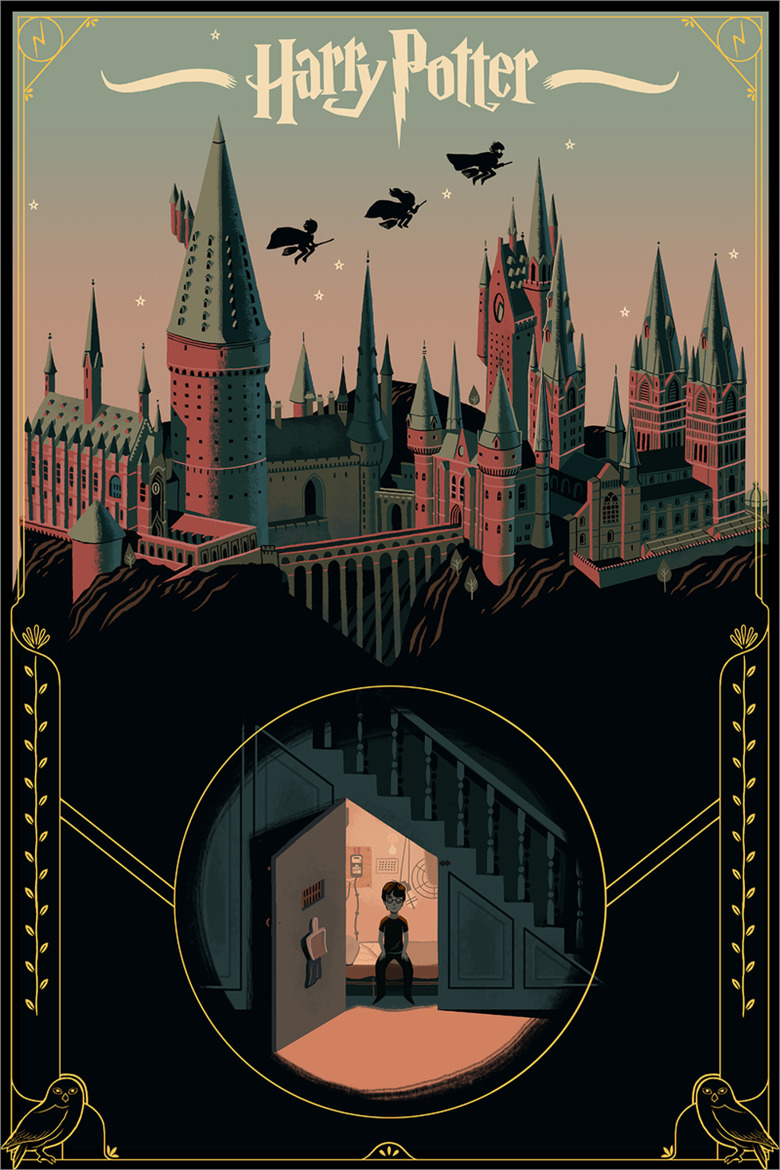 Glen Brogan's vision of the Wizarding World of Harry Potter is lovely. And I hesitate to even bring this up because it might potentially ruin it for anyone planning to buy this, but the layout lends itself to the theory that Harry never became a wizard and just made up all of those adventures as a way to cope with being forced to live under the stairs. That's not my actual reading of the movies, mind you, I'm just saying this piece sort of looks like that reading could be supported in the way it's designed.
Crouching Tiger, Hidden Dragon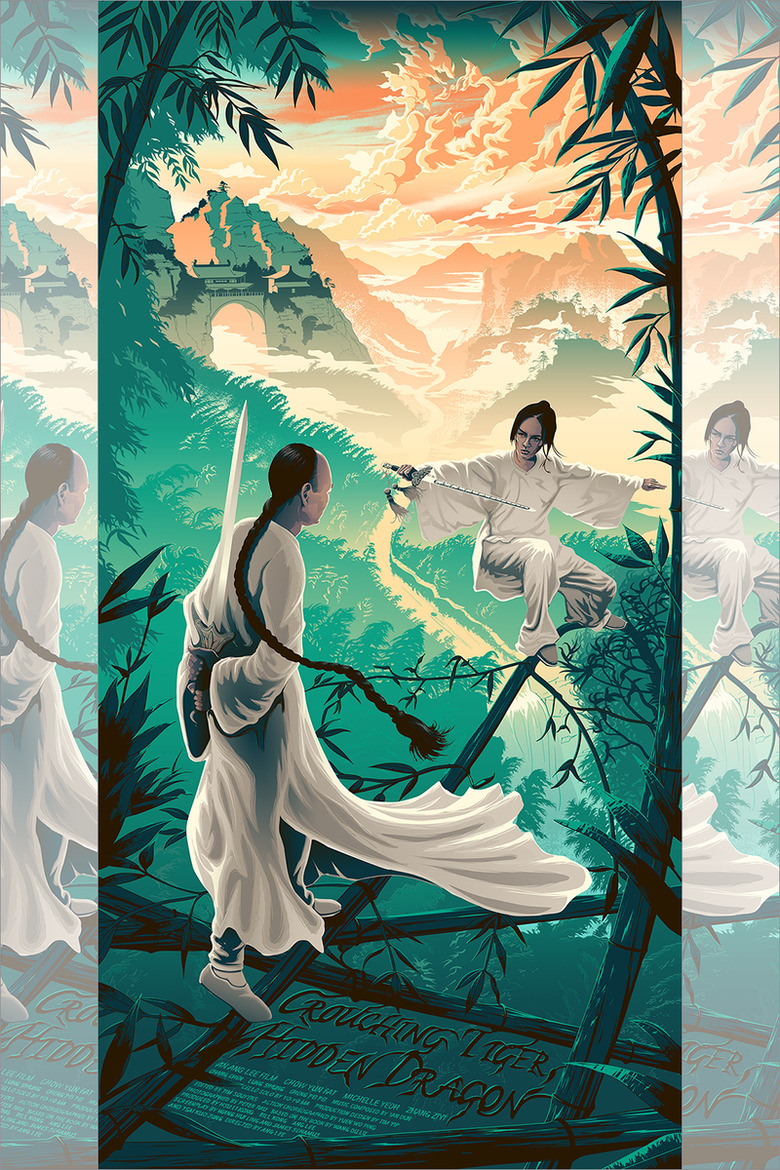 Pete Lloyd's windswept take on Ang Lee's wuxia classic feels light and airy, as if the breeze depicted is real enough that you could feel it turn toward you at any second.
Time To Light The Lights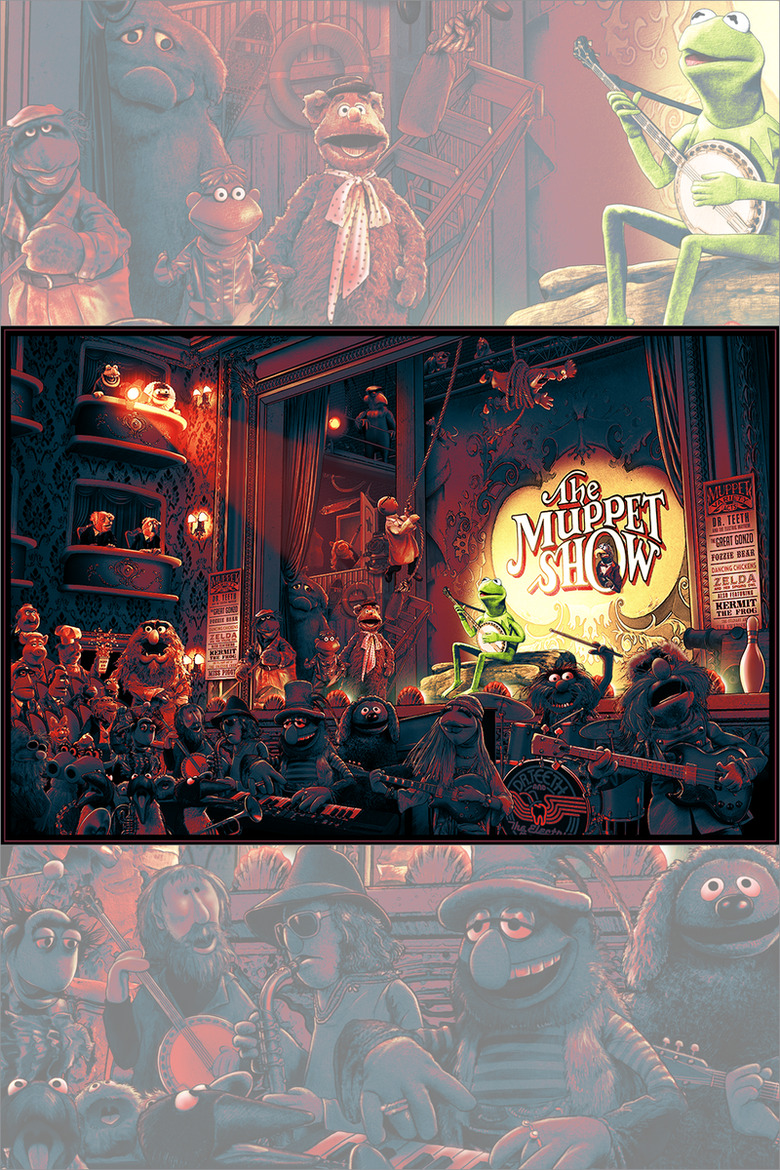 This delightful piece hails from artist Kevin M Wilson/Ape Meets Girl, and depicts The Muppets doing what they do best: putting on a show. There are lots of fun little details everywhere you look, and let's face it – anything with Statler and Waldorf on it is a winner.
Look at Me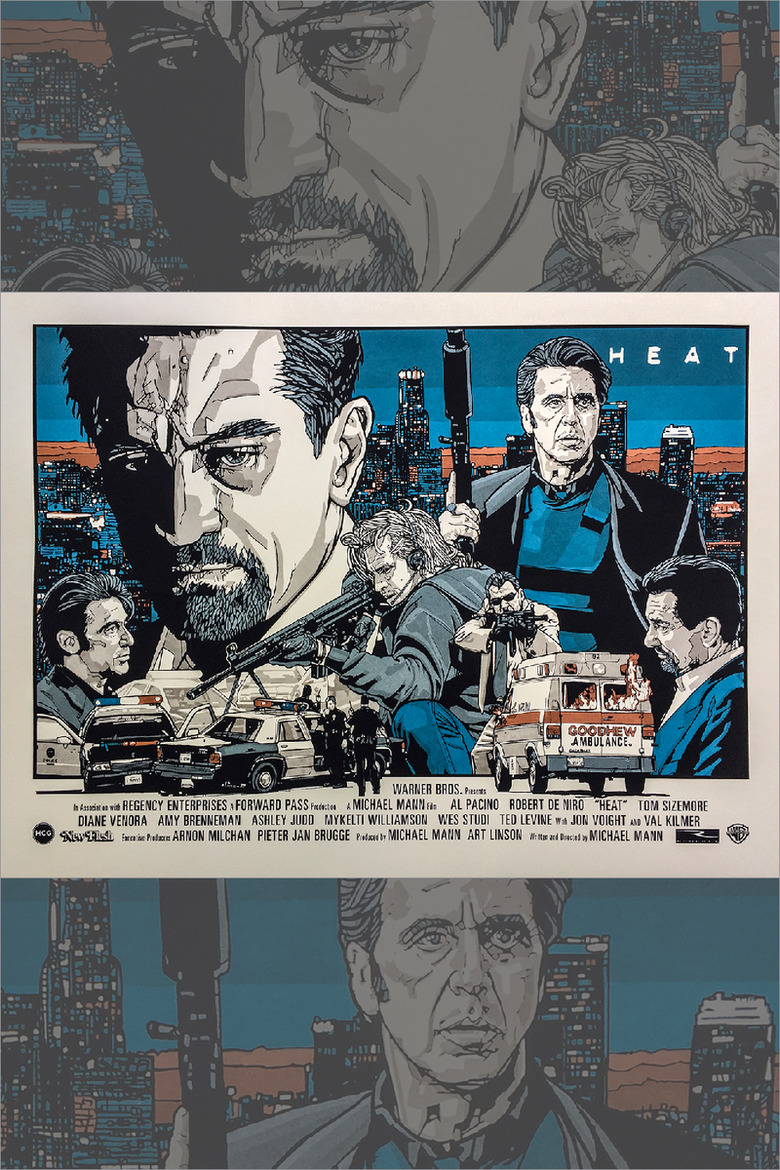 Artist New Flesh created this stunner for Michael Mann's legendary crime drama classic Heat, and as is often the case with the director's work, Los Angeles is just as much a part of the story as any of the traditional characters in it. I also like how Robert De Niro and Al Pacino show up multiple times, and I especially dig the face De Niro's making on the bottom right corner.
Superman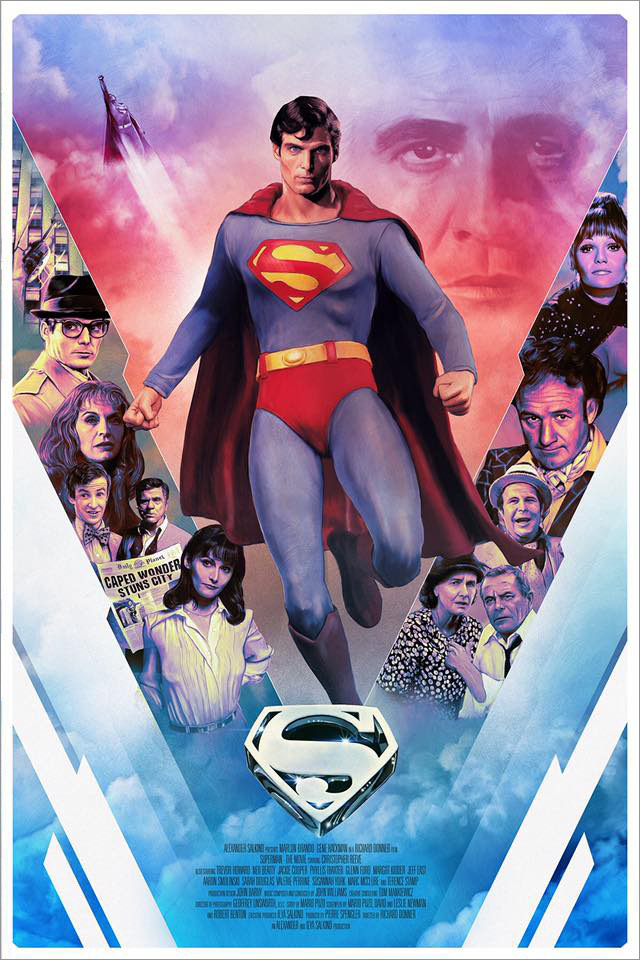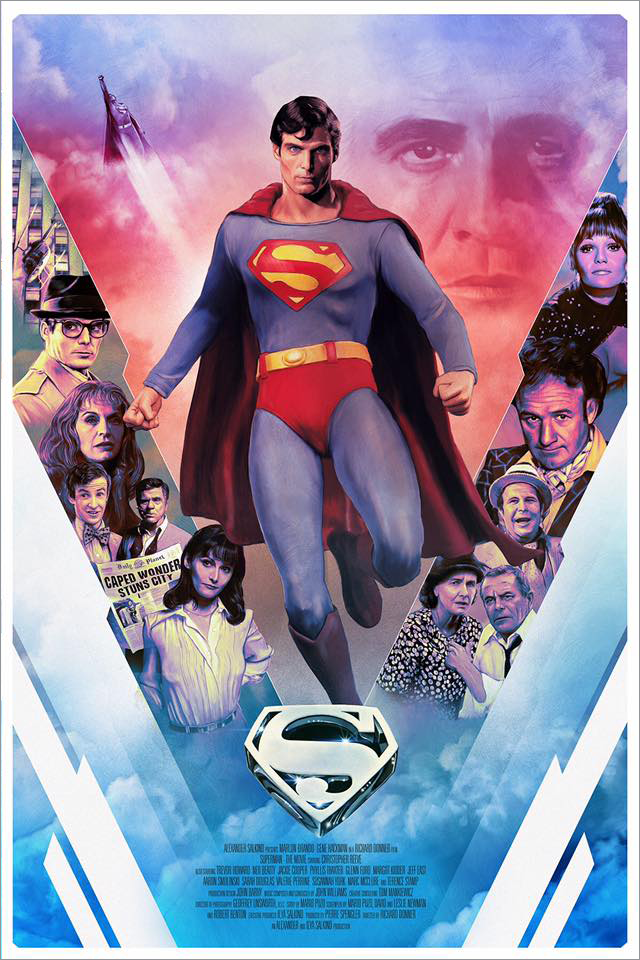 Rich Davies captures the dreamy quality of Richard Donner's Superman: The Movie, and it's really the color scheme that makes this one for me. Those deep blues in the bottom and sunset oranges at the top...it's very pleasing to the eye. (Well, my eye, at least.)
Batman Returns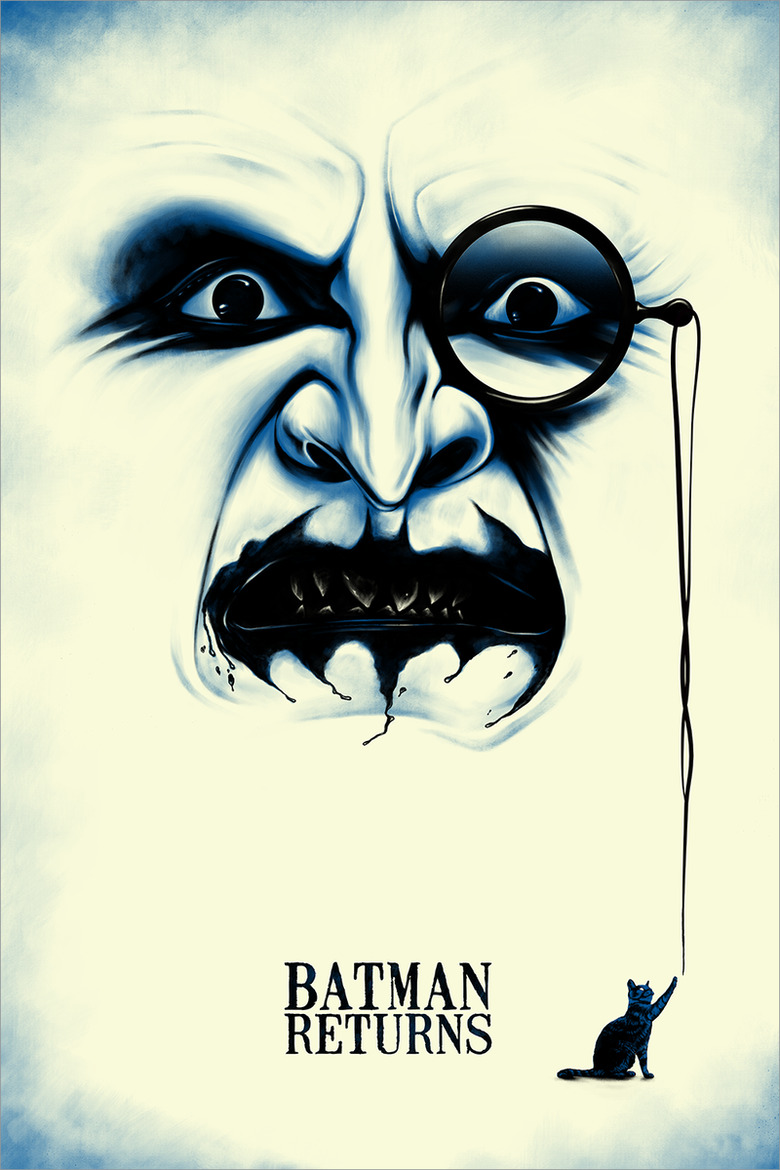 Benedict Woodhead's piece one is the opposite of pleasing, and while there's zero chance I'd ever display this anywhere in my home, I still appreciate it on an artistic level. Danny DeVito's mouth is one of the grossest things about Tim Burton's superhero sequel, so having that be the focal point of this poster is an inspired choice (with a Bat-signal, to boot). And even though Michelle Pfeiffer is nowhere to be found, there's a hint of her villain with that playful cat in the bottom right. Gross, but fun – kind of like Batman Returns as a whole.