'True Detective' Season 3 Premiere Date Set For January 2019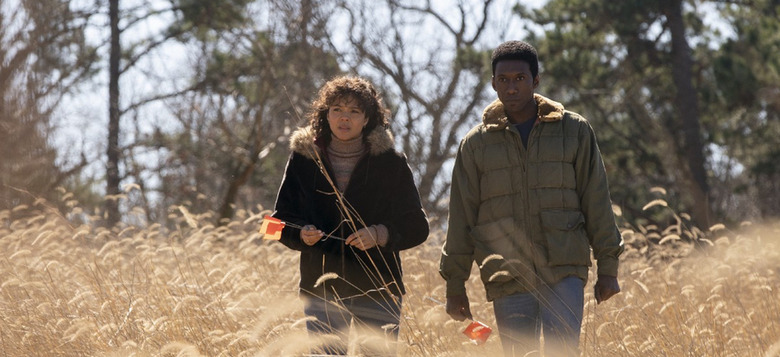 True Detective season 3 will hopefully redeem the season as a whole in January 2019. The new season, which stars which stars Mahershala Ali, Carmen Ejogo and Stephen Dorff, tells the story of a macabre crime in the heart of the Ozarks. The official True Detective season 3 premiere date can be seen below, along with new images from the show.
It's official: True Detective season 3 arrives on January 13, 2019. The new season stars Academy Award winner Mahershala Ali as Wayne Hays, a state police detective from Northwest Arkansas. The new season "tells the story of a macabre crime in the heart of the Ozarks, and a mystery that deepens over decades and plays out in three separate time periods." Here's the previously released teaser.
True Detective Season 3 Teaser
Despite the negative backlash to season 2, I remain optimistic for True Detective season 3. For one thing, I don't even think season 2 was that bad. Was it as good as season 1? Absolutely not. Did it have flaws? It certainly did. But it also had some compelling stuff, primarily Rachel McAdams' highly engrossing performance. I think tone is what threw people off. Season 1 was going for more of a horror-movie vibe, while season 2 embraced pulpy, hard boiled tropes. Perhaps audiences were expecting season 2 to follow the same path as season 2, and when that didn't happen, it caused a rift. Or hey, maybe people just really hate season 2.
In any case, season 3 has lined-up some great talent, which might help get things back on track. In addition to the cast, Blue Ruin and Green Room director  Jeremy Saulnier has helmed two episodes, and Deadwood creator David Milch co-wrote an episode. The premise, which jumps around in time, certainly looks to be a return to season 1's style, which featured two very distinct timelines – one in the past, one in the present.
January is still a little way off, but in the meantime, you can take a gander at some new images featuring Ali, Ejogo and Dorff's characters, all of whom seem to be sporting some very distinct wigs.