Sinemia Is Helping Movie Theaters Create Their Own Subscription Services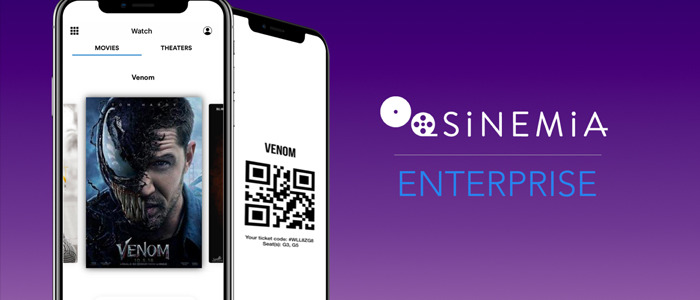 While movie ticket subscription services like MoviePass and AMC A-List have earned a majority of the flashy headlines over the past year or so, Sinemia has quietly proven itself to be one of the most reliable alternatives available for movie lovers. Last month they revealed an unlimited movie plan for $29.99 per month, but today the company has taken an interesting new step with a new announcement: Sinemia has created software that will allow any movie theater to create their own individual movie ticket subscription services – and those new customizable plans can start rolling out in just two weeks from now.
In an incredibly smart business move, Sinemia has realized that if the floodgates are open for movie ticket subscription services, why not just cut out the middleman and become the destination for movie theaters all over the world? This morning, the company unveiled a new software platform called Sinemia Enterprise, which "offers an end-to-end solution that manages every aspect of the theater's subscription program, including iOS and Android apps, monthly/annual payment processing, CRM tools, customer retention, and fraud detection systems." As usual with Sinemia, the options include 2D, 3D, IMAX, 4DX, and more – the details of specific pricing tiers and family plans are all up to each individual theater to figure out what works best for them. And of course, all tickets can be purchased in advance directly through the app without needing a physical payment card.
In addition to essentially having the entire infrastructure already in place, the fraud detection aspect seems to be one of the most significant selling points here. Sinemia has been operating for years in multiple countries, and the press release says that in their time as a company, they've encountered "over 2,000 variations on fraud" and updated its security systems accordingly. That's a lot of different ways for people to try to scam their way into a movie theater.
While Sinemia's actions seem noble, they admit that by facilitating these plans for theaters, the whole film industry (and those on the edges of it, including Sinemia) will benefit. Rifat Oguz, the company's CEO, said this in the press release:
"When we launched Sinemia, our mission was to help as many moviegoers as possible enjoy an affordable and better experience at the movies by providing a subscription app that integrates an offline and online experience. By partnering with theaters around the globe, we believe we can help more moviegoers, which will help us create a bigger economy for the entire industry."
Theater owners can find out more information right here.