Michael Giacchino Returning For 'Spider-Man: Far From Home' Score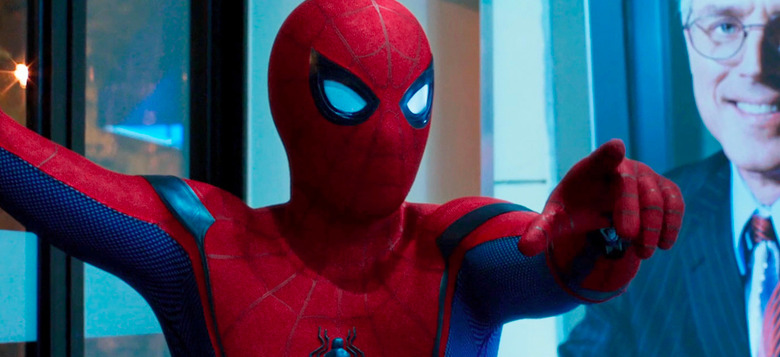 The constantly busy Michael Giacchino just locked down another soundtrack gig. The composer will return once again to the MCU to handle the Spider-Man: Far From Home score. This will be Giacchino's third Marvel Cinematic Universe score, having producing the music for Doctor Strange and Spider-Man: Homecoming.
Film Music Reporter has the news about Michael Giacchino composing the Spider-Man: Far From Home score. The follow-up to 2017's Spider-Man: Homecoming stars Tom Holland, Michael Keaton, Zendaya, Marisa Tomei, Jake Gyllenhaal, Cobie Smulders, Samuel L. Jackson, Jacob Batalon, Tony Revolori, Hemky Madera, Numan Acar and J.B. Smoove. In Far From Home, Peter Parker – who is presumably alive again after the events of Avengers: Infinity War – heads to Europe with his friends. Instead of kicking-back for a fun European vacation, however, Peter has to slip on his Spider-Man suit for another adventure.
Giacchino has a long list of film score credits to his name, including  The Incredibles, Mission: Impossible III, Ratatouille, Star Trek, Up, Super 8, Mission: Impossible – Ghost Protocol, Star Trek Into Darkness, Dawn of the Planet of the Apes, Jurassic World, and many more. This year alone, he scored Incredibles 2, Jurassic World: Fallen Kingdom and Bad Times at the El Royale.
"I love that clumsiness of the character, that wanting to run into the fray of things without even thinking, as a teenager would," Giacchino previously said, regarding the MCU version of Spidey. "And I love that so much of it took place in his [high school] world, where even he was tortured by the other kids and not just by these supervillains."
The composer also added: "There's a sadness to the pain and struggle...It was fun to allow the theme to be big and heroic, as opposed to plucky and clumsy, as it had been up to that point."
In a separate interview, Giacchino said:
"Working with Kevin Feige has just been a joy. He is definitely one of those people that would've been in my band of filmmakers if he had lived in my neighborhood when I was growing up, you know? I could imagine having spent hours and hours and hours discussing comic book theories and characters with him growing up. So it's fun when you are working on these films and you get partnered up with people that you can really connect to, that you really feel a kinship to. And he and the people at Marvel, definitely I feel that. They're a lot of fun to work with and it's always just this—it's never easy work. None of this is easy work, it's always hard, but it's always fun as well, so yeah, I love working with those guys."
Spider-Man: Far From Home opens July 5, 2019.
Spider-Man: Homecoming Suite