'Rambo 5' Villain Role Goes To Sergio Peris-Mencheta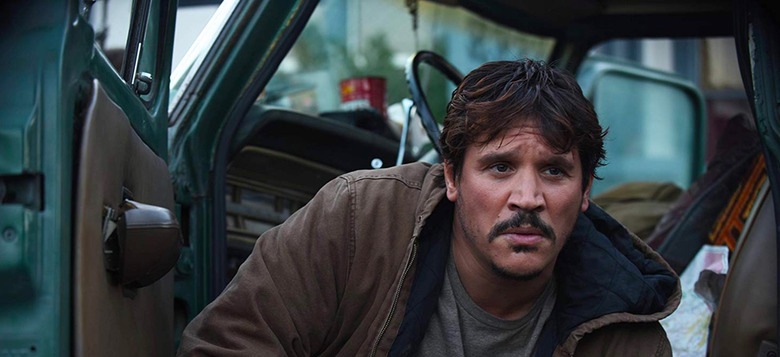 The Rambo 5 villain has been found: Snowfall and Life Itself actor Sergio Peris-Mencheta will be the latest actor to go up against Sylvester Stallone's John Rambo. The latest and presumably final Rambo film, titled Rambo 5: Last Blood, is filming now.
Who would be crazy enough to go up against human killing machine John Rambo? Actor Sergio Peris-Mencheta, that's who. Deadline reports Peris-Mencheta will play the bad guy in Rambo 5: Last Blood. I'm assuming there's more than one bad guy in the film – there always is – but I guess Peris-Mencheta is the main bad guy. The one who gets all the cool lines and who fights Rambo at the very end. Peris-Mencheta has appeared in Resident Evil: Afterlife, the 2018 film Life Itself and the FX series Snowfall.
In Rambo 5, John Rambo has been working as a rancher but finds himself once again drawn back into a world of violence. Rambo "crosses the U.S.-Mexico border to help find the kidnapped daughter of one of his close friends. He quickly finds himself up against the full might of one of Mexico's most violent cartels. Peris-Mencheta will play the cartel's leader, Hugo Martinez." Paz Vega has a role as "a reporter who covers the Mexican drug trade and teams up with Rambo after her younger half-sister is kidnapped."
Adrian Grunberg is directing Rambo 5: Last Blood, with a script by Matt Cirulnick and Stallone. I'm going to be appropriately vicious and all that stuff, but intellectual," Stallone said of the film. "A killer with a heart. Smart, yet stupid. Tall, yet short. Broad, but thin. You know what I mean. We're going to try to cover all the boundaries."
At one point, Rambo 5 was going to involve Rambo going up against a monster, and I really wish that had happened. "It's not me fighting a super soldier... it's actually a feral beast. It's a... thing. It's this amalgamation of fury and intelligence and pure, unadulterated rage. It's before men became... hu-men. This is when they were still inhuman. And so, what [Rambo] confronts is something that is everyone's nightmare," Stallone said at the time at the time. Eventually, the Rambo vs. Feral Beast idea was dropped, and now the former Vietnam vet is facing off against drug traffickers.
Early images from Rambo 5 had Stallone in full-blown cowboy gear, which suggests this last Rambo story might be embracing a modern-day Western vibe. That's not a bad approach, and would certainly distance the film from its predecessors. No release date has been set yet.