Walt Disney Animation Developing Fantasy Adventure From 'Crazy Rich Asians' Writer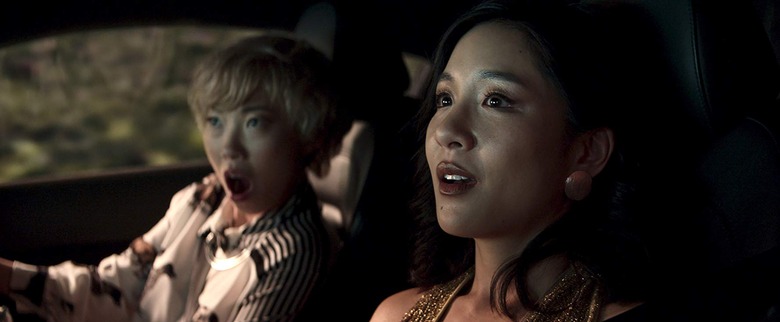 Ralph Breaks the Internet and Frozen 2 are coming soon, but a new report has shed some light on a previously unannounced feature film that's in the works at Walt Disney Animation. Adele Lim, one of the screenwriters of Warner Bros. hit film Crazy Rich Asians, has been hired to write a new fantasy adventure film which will serve as the feature directorial debut of Disney veterans Paul Briggs and Dean Wellins. Find out a little more about the new project below.
According to Deadline, this untitled movie will be a feature film made specifically for theaters. (Since the Disney streaming service will soon be a new destination for tons of fresh content, we're paying attention to which projects are intended for that platform.) The movie's plot is still under wraps, but the outlet claims the story has "an Asian element running through it and a female protagonist."
The one other piece of story-related info we know so far? This movie is not a musical, and Deadline's writer suggests that it might bear some thematic resemblance to Moana – so feel free to speculate wildly about whatever that could mean. Moana producer Osnat Shurer is on board to oversee this untitled movie.
This is a cool opportunity for Lim, a writer who spent the past fifteen years steadily writing for television before bursting into the film world with Crazy Rich Asians earlier this summer. Ditto for the two rookie directors: Briggs previously served as a story artist or head of story for movies like Bolt, The Princess and the Frog, Frozen, and Big Hero 6, while Wellins was an animator or story artist on The Iron Giant, Treasure Planet, Tangled, and Zootopia.
Some may view it as kind of a bummer that two white guys are directing a project that's said to have an Asian element and a female lead. And while of course it would be nice to see Walt Disney Animation hire Asian or female filmmakers to take the lead on a story like this, it's important to remember that A) Lim was born in Malaysia, and B) Ron Clements and Jon Musker, two older white dudes, directed Moana, and that turned out to be pretty great. Disney has shown that it cares enough about cultural authenticity to hire consultants to make sure that the little details of a story come across properly, so I have high hopes for this one.