8 Things We Learned From The 'Twilight' Anniversary Panel At New York Comic-Con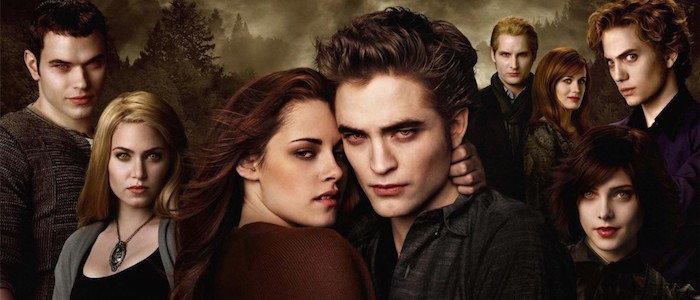 November 21, 2018 will mark ten years since the first Twilight movie was released in theaters. At that time, I was a vampire-obsessed college freshman who had already read the books twice and an embarrassing number of posters lined the walls of my dorm room (Team Jacob!).I've always been fully aware of the problematic aspects of the story (Edward is incredibly controlling and Bella is more than willing to give up every aspect of her life to be with him), but when you don't take the franchise too seriously, you're able to enjoy the first film for exactly what it is: a hilarious and entertaining movie that deserves a spot in film history.While attending New York Comic Con, one of my top priorities was to see the Twilight anniversary panel. I have no shame in admitting that I still watch this movie at least once a year. It's incredibly fun with a crowd of people, especially when they range from true fans to people who just want to have a good laugh. The NYCC panel was mainly filled with the former, and I'm proud to announce that the energy of the fans is still extremely palpable.Unsurprisingly, the Twilight craze has died down exponentially over the last decade. 10 years ago, cons featured the film's biggest stars, the panels were a hot ticket, and the madness surrounding the events was borderline insane. This year, the panel featured four guests: Catherine Hardwicke (the director), Jackson Rathbone (Jasper), Kellan Lutz (Emmett), and Edi Gathegi (Laurent). It was one of the last panels of the con and it didn't require getting in line hours early, but that original energy was present.When they played the short 10-year video up top, even I couldn't help but revert back to that 18-year-old girl who saw the movie five times in theaters. Everyone was cheering and screaming and flipping out when the panelists walked on stage. One audience member shouted, "I love you Jackson!" and he adorably replied "I love you, too, faceless voice."The whole event felt extremely reminiscent of the peak Twilight years and did not disappoint when it came to inside scoops on how the creators feel about the movie a decade later.
No One Expected Twilight To Be A Huge Money-Maker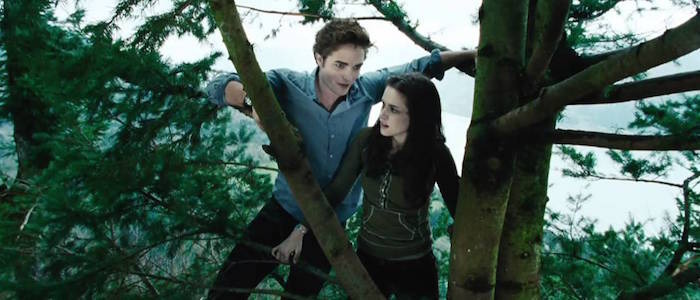 Considering the film was female-led and female-directed, the studio assumed it wouldn't be a huge draw (fools!). They were expecting it to make "Sisterhood of the Traveling Pants money", which ended up being a fairly decent $42 million worldwide. However, Twilight made $35.7 million on its opening day alone, which was practically the entirety of the film's budget.The movie even made $7 million in ticket sales from the midnight showing, which is no surprise considering how many of us needed to see it first. (My friend recently reminded me that I shouted "DAMN!" at the midnight showing the first time Peter Facinelli walked onscreen as Carlisle Cullen. I don't remember this and it's absolutely out of character for me, but Twilight brings out the thirst in all of us.)When all was said and done, Twilight ended up grossing over $393 million worldwide.
Catherine Hardwick Isn't Bitter About Not Directing The Sequels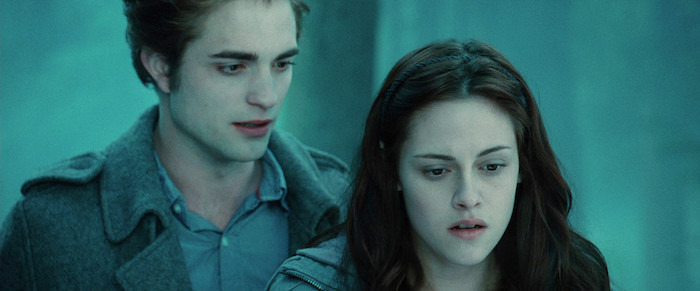 The film's director, Catherine Hardwick, would have every right to be spiteful about not being asked to direct the Twilight sequels. In many ways, she paved the way for female directors, breaking records and proving that franchise movies don't need to be helmed by men.If Hardwick feels spiteful about the sequel snub, she did not make it known. In fact, she was way more vocal about the fact that men went on to direct the rest of the films. Instead of making it about herself, she made it about the community of female directors and how they're the ones who should be in charge of female-focused stories. This made her look incredibly graceful, and she absolutely gained my respect for it.Hardwick was also gracious enough to share her behind-the-scenes photos from the movie set. The audience wasn't allowed to take pictures of her photos as they're from her person collection, but the crowd was delighted each time a new slide provided another piece of Twilight history.
The Cast Is Very Musical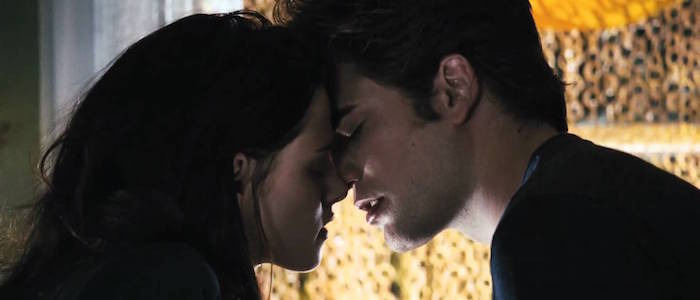 Any Twilight die-hard knows that Robert Pattinson is musically inclined and lends his vocals to two songs on the soundtrack. (You can hear him singing "Never Think" during the restaurant scene and "Let Me Sign" during the dramatic end scene when Edward sucks the poison out of Bella.)Apparently, Pattison wasn't the only musical talent in the cast. When they all shared a hotel in Portland during filming, they would sometimes jam out together. Rathbone would play with Nikki Reed (Rosalie) and Pattison would sometimes join in. This led to Hardwick's discovery of Pattinson's vocal skills.Turns out, he was hesitant to sing on the soundtrack due to embarrassment, but Hardwick convinced him that her friend's super casual recording studio would take the pressure off. Ultimately, Pattison agreed and ended up doing the original recordings surrounded by bongos and bare feet.
They LOVE The Baseball Scene
One thing I found genuinely surprising was how much they kept going back to the movie's baseball scene. They even showed a video clip of Hardwick and Rathbone visiting the spot where it was filmed.  They discussed how the cast had to learn how to play baseball and how the weather conditions were less than ideal. Apparently, it was very cold and poor Gathegi had to walk around shirtless.They screened a very silly clip of Robert Pattinson running in mid-air on a wire and one of the panelists compared it to when an adult holds a toddler while they flail their feet. For a scene that only takes up about 10 minutes of the movie, it clearly had the biggest impact on the creators.
Kellan Lutz is a Treasure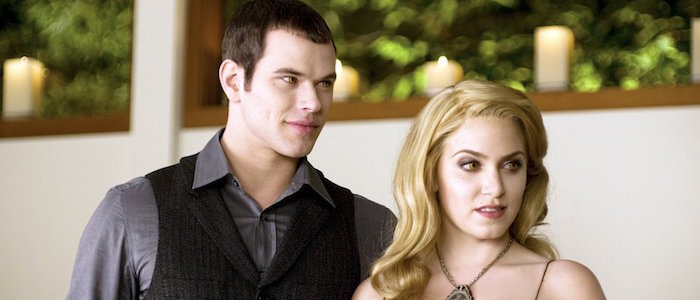 We learned Lutz had a good sense of humor when he played himself in an episode of 30 Rock as John Lutz' nephew. He's always been good-natured with fans, making him a lovable staple in the fandom. That being said, Kellan made a surprising impression during the panel that the audience won't soon forget.At one point, he compared Twilight's central love story to his recent marriage, admitting he can now relate to Edward and Bella because he knows what it's like to have someone in your life that you can't live without. The audience ate this up, even those of us who aren't easily duped by romance (me!).During the audience Q&A, someone brought up the time Lutz did push-ups on Ellen back in 2012. They shyly asked if he'd demonstrate his strength again, and he gave us a live show without hesitation. Boy oh boy, did the crowd go wild.The panelists also agreed to engage in a "Fortnite" dance with a small child and Lutz bent down to tie the little lad's shoes. This was, without a doubt, the most adorable thing I have ever seen happen at a con panel.Basically, if you weren't an Emmett fan back in the Twilight mania days, this panel would have changed your mind.
Robert Pattinson Doesn't Hate Twilight Anymore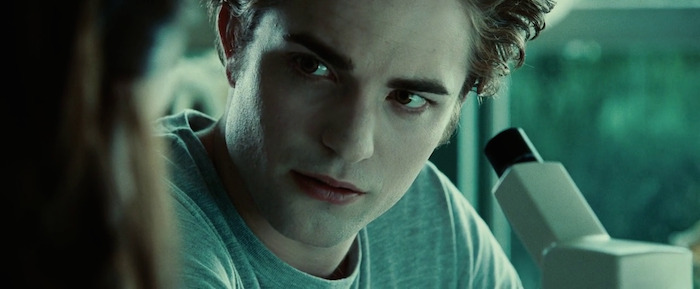 It's no secret that R-Patz wasn't a fan of the Twilight experience. He had to endure the fan madness, relationship drama with his co-star, and just wanted to be taken seriously as an actor. There's even a hilarious compilation video of him having openly negative views on the franchise.After some reflection, it appears Pattinson has changed his tune and now sees his Twilight time as a positive experience. He even joked to E News! that he'd be up for another one.If you weren't aware of this recent revelation (I certainly wasn't), you about fell off your chair when Edward Cullen himself Skyped into the panel on Sunday. He made everyone in the audience melt with the casual heartthrob attitude that made him such a mega star. Unfortunately (but also hilariously), the tech wasn't quite up to snuff and most of what he said was lost due to a bad connection.Luckily, those of us in the audience could hardly be disappointed. It was an amazing surprise and everyone in the crowd had a good laugh whenever Robert couldn't be understood. He had no idea what was happening and got adorably confused when his heartfelt message was met with laughs. It really captured that Twilight fine line between humor and sentimentality.
Kristen Stewart Hasn't Changed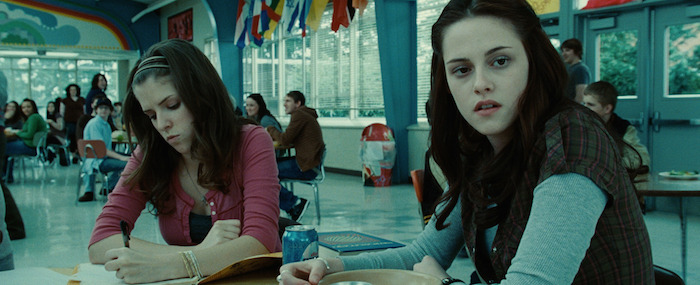 While she didn't Skype in like her former co-star, K-Stew was gracious enough to make a little video for the fans. She's still just as awkward as ever, but that's what made her the perfect Bella Swan.You either love her or hate her, and I'm personally very pro-Stewart. She proved herself as a solid actress during Still Alice and her general ennui attitude will always be adorable.She said she was "super bumming" that was wasn't there, which is a classic Stewart statement. Her message did provide some sentiment, though, including the very sweet declaration: "I feel like we all kind of grew up together."There were many times during the audience Q&A where someone would say, "Hi I'm so-and-so and 15-year-old-me is freaking out right now." That was very much the theme of the evening: nostalgia and togetherness.
Twilight Holds Up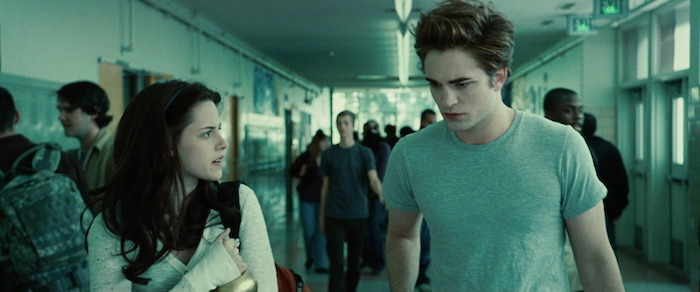 Unlike its four predecessors, Twilight never takes itself too seriously. The actors really leaned into the chaotic energy that makes every single moment a delightful part of the journey. When you rewatch the films today, the first one feels like a cult classic that was accidentally given a mainstream audience.There are a handful of moments that aren't supposed to be funny, but most of the humor (and there is a lot) is absolutely on purpose. 10 years ago, you may have chalked this up to bad acting or writing, but there is no way there can be that many happy accidents in one film. This movie is incredibly stylized and captivating.When it comes to the over-the-top dramatic moments, you're able to enjoy them now because Hardwick made exaggerated choices that the other films didn't follow. At the time, the odd camera angles and strange blue filters felt bizarre and unnecessary, but those choices are why the movie stands the test of time. It's still bizarre but it's joyful and above all, entertaining. Sure, there are some cringey moments, but they were working with some silly source material.When asked what they would change if the movie were made today, the panelists mostly discussed how they'd wish for a bigger budget. Jackson Rathbone had no qualms about tearing apart the movie's hairstyles (the wigs truly are appalling), but they ultimately seem very happy with the way it all came together.It was special watching them chat about how close the cast became while traveling the world together for press tours. It's clear that no one involved in the Twilight fandom, from the actors to the biggest fans, love it because it's some revolutionary film. They know what they made and we know why we love it: Twilight was and still is an experience.