'Haunted' Trailer: Netflix Wants To Creep You Out With True Ghost Stories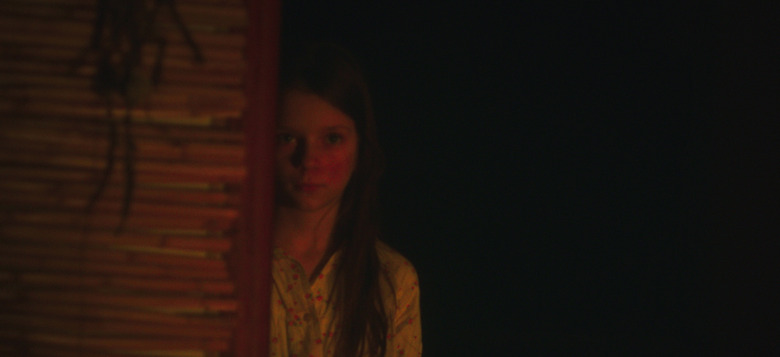 It's Halloween season, and Netflix wants to give you the creeps with Haunted, a new series that delves into true tales of the paranormal. In Haunted, real people sit down with friends and family to share true stories of ghosts and the paranormal, re-created via re-enactments. The series hails from executive producers of the Purge franchise and Lore, who know a thing or two about horror. Watch the Haunted trailer below.
Haunted Trailer
I don't believe in ghosts, but I love ghost stories – especially supposedly "true" ghost stories. I'm a sucker for shows that feature people recounting their experiences with the paranormal as stylish, spooky re-enactments play out. Unsolved Mysteries used to be the all-time-champion of this. But in recent years, shows like The Haunted and A Haunting have done a good job filling that creepy void.
And now here comes Netflix's Haunted, a new original series that sounds like it's a show after my own heart. The series purports to "give a chilling glimpse into the first-person accounts from people who have witnessed horrifying, peculiar, extraordinary supernatural events and other unexplained phenomenons that continue to haunt them."
Yes, give it to me, immediately.
In addition to this trailer debut, Netflix is offering to "draw your nightmare" on Reddit. All you need to do is submit your nightmare on the thread for a chance to have them drawn by participating artists including: Kim Jung Gi, Jim Mahfood, Brandon Holt, Jason Shawn Alexander, Mark W. Richards. Feel free to ask one of these artists to draw that dream you had about being in your underwear in chemistry class! Spooky!
Haunted is arriving at the perfect time – Halloween season – and I have to tip my hat to Netflix. They really went all out this season with creepy original titles – stuff like Malevolent, Apostle, and the upcoming The Haunting of Hill House and Chilling Adventures of Sabrina. It's all part of something they call "Netflix and Chills." There's even a trailer for it.