Malcolm McDowell To Play Rupert Murdoch In Fox News Movie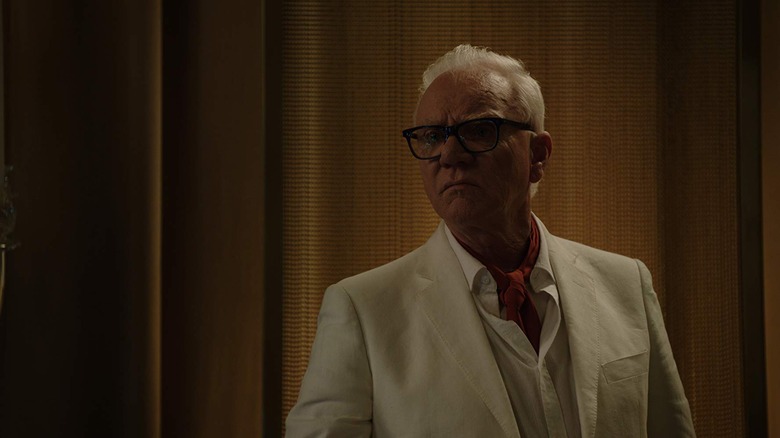 Malcolm McDowell is the latest prestigious actor to join the far-too-good cast of the untitled Fox News movie. Annapurna's upcoming drama telegraphs the downfall of Fox News chief Roger Ailes, who was deposed in 2016 following multiple allegations of sexual harassment.  McDowell joins the the Fox News movie cast as media mogul Rupert Murdoch.
Annapurna is making it harder for those of us who swore off watching anything related to the words "Fox News." The studio developing the Fox News scandal movie about the female employees who took down the disgraced news chief Roger Ailes has just tapped McDowell for the role of Rupert Murdoch, Variety reports.
McDowell will join an A-list cast that includes Nicole Kidman (Big Little Lies), Margot Robbie (I, Tonya), and Charlize Theron (Tully). We first learned of the project when Theron was cast as former Fox News host Megyn Kelly in May, with Jay Roach (Game Change, Recount) set to direct. Kidman and Robbie soon joined, as Gretchen Carlson and a fictional Fox News associate producer, respectively.
Here is the logline of the film, per Variety:
The currently untitled movie focuses on Ailes' downfall, zeroing in on a group of female employees who bucked the culture of sexism at the network to oust the news baron from power.
Following the publication of a 2014 book by Gabriel Sherman that cited a television producer who alleged sexual harassment against Ailes, Gretchen Carlson was the first to make a public move against the powerful Fox News chief, filing a sexual harassment suit against him in 2016. Within weeks of Carlson's suit, several more women came forward with allegations of sexual harassment. Ailes was fired from the network in 2016 and replaced by Murdoch, who had initially hired Ailes for the spot in 1996 and was formerly one of the news chief's strongest supporters.
I have no doubt that McDowell will deliver his brand of chilling menace that he's nailed since his breakout role in the Stanley Kubrick classic A Clockwork Orange. There's no need to tout McDowell's impressive resume — he's played sinister authority figures so well for so long that this casting seems like a no-brainer. Goddammit I'm going to have to watch this movie after all, aren't I?
No release date has yet been set for the Fox News movie, which is still untitled. Expect more casting announcements soon, as other characters expected to appear in this film include former host Greta Van Susteren and fired host Bill O'Reilly.