'Dirty John' Trailer: Eric Bana Woos Connie Britton In The Podcast Adaptation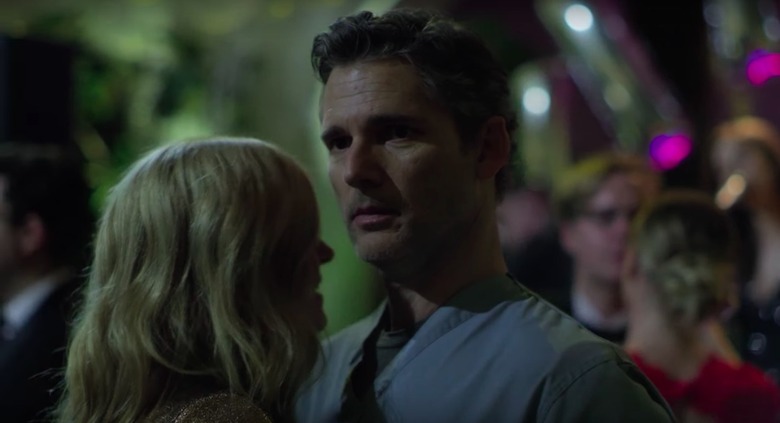 The true-crime podcast zeitgeist has become so powerful that it's starting to bleed over into TV. Dirty John is part of the wave of podcast adaptations coming to the small and big screen, and will be adapting the story of the gripping Wondery and LA Times podcast into a Bravo eight-episode miniseries. Eric Bana stars as the titular Dirty John, a mysterious man who holds a few too many secrets from his girlfriend, played by Connie Britton.
Dirty John Trailer
When Debra Newell, a single mother and interior designer meets a handsome man online, he seems too good to be true. He's attentive, caring, and charming — but only to her. Her daughters are wary of the new man in their mother's life, and perhaps for good reason. His strange behavior starts to become more alarming, spiraling to the a gruesome murder that becomes the jumping off point for the gripping investigative podcast by reporter Christopher Goffard.
The popular podcast launched in October 27 and went on to be considered one of the best true-crime podcasts since Serial. This anthology series will start off with an eight-episode first season that tracks the events of the podcast, but will reportedly "delve deeper than the podcast did, and will also explore different perspectives," according to Vanity Fair. That probably means filling out the story with some soapy subplots, which the trailer unfortunately seems to lean toward. If I didn't know that this was based on a true story, I would assume that it's a Lifetime movie — though the Bravo network probably didn't do the miniseries' budget any favors. But Bana and Britton are both incredibly talented, and could probably elevate the miniseries from its soapy trappings.
Here is the official synopsis for Dirty John:
Debra Newell (Connie Britton) has a seemingly perfect life: she's successful, beautiful and lives in one of California's most desirable coastal cities, Newport Beach. The only thing missing is love. So when she finally meets charming and handsome doctor John Meehan (Eric Bana), she's quickly swept into a whirlwind romance, much to the dismay of her daughters Terra (Julia Garner) and Veronica (Juno Temple). Their fast-tracked relationship creates tension between Debra and the girls, leaving them no choice but to investigate the stranger who has swept their mother off her feet.  And with a fraught family history, the backstory of Debra and her mother Arlane (Jean Smart) provides insight into why she may have been so vulnerable to John in the first place. As Debra gets drawn deeper into his lies and sinister game of psychological manipulation, it results in horrific consequences for an entire family.
Dirty John premieres on Bravo on November 25, 2018.