Awkwafina Brings Swagger To 'Saturday Night Live' In An Overall Average Episode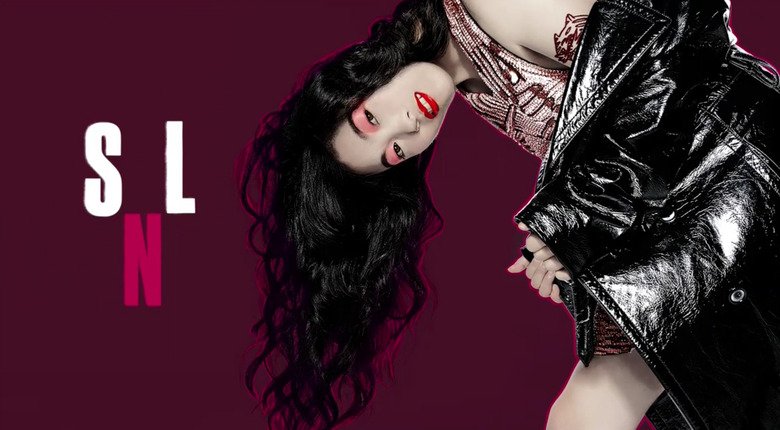 Last night, Saturday Night Live made Awkwafina the first Asian woman to host the late night sketch show since Lucy Liu took the stage in 2000. Funnily enough, The Crazy Rich Asians star waiting outside 30 Rock after that show, and it gave her hope that she could one day follow in her footsteps. And here we are.
So how was the Awkwafina hosted Saturday Night Live? Well, the cold open was another home run, but several sketches were a victim of bad timing, so much that the better sketches ended up being the pre-recorded bits. So without further adieu, let's take a look at the best and worst sketches.
The Best
Brett Kavanaugh Post-Game – It's hard to laugh at this situation since it's such a travesty that some old white men ignored the accusations of several women, performed a sham investigation and appointed a man to one of the highest judicial positions in American government. But completely mocking all of the thoughtless Republican senators who made this happen by imagining them celebrating like it's the end of a championship game helps bring some levity to the situation, especially with such great impressions from the cast.
Pumpkin Patch – Filling the late night spot of the weird sketch, this recorded bit was both odd and hilarious as a pumpkin patch owner confronts three of his employees for partaking in inappropriate behavior inspired by the high school sex comedy American Pie. Kyle Mooney, Beck Bennett and Awkwafina were the perfect trio to make this happen, and their constant justification of the lewd acts only got funnier as time went on.
Ted Cruz Rally – Senator Ted Cruz is having a hard time keeping up with Democratic opponent Rep. Beto O'Rourke, and this pre-recorded sketch shows how desperate he is to seem cool. But everything Ted Cruz touches turns soggy, just like his face. Beck Bennett's impression of Ted Cruz isn't the best, but it certainly captures the repugnant demeanor of the Texas politician.
The Average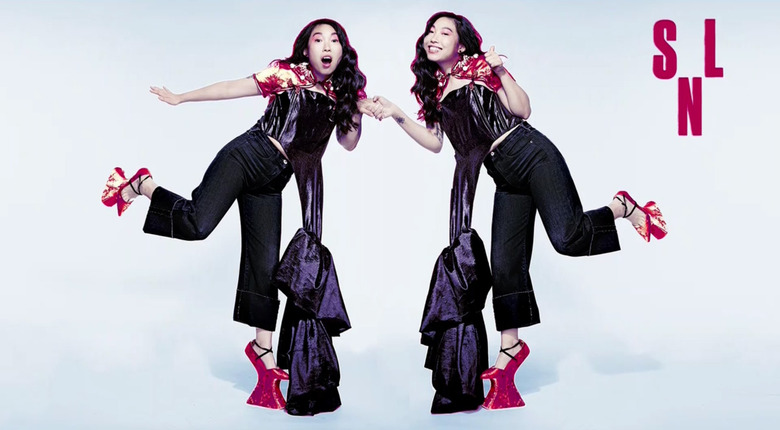 Emergency Alert – Last week brought the first Presidential Alert to all our phones, and SNL went for the easy joke that plenty of Twitter users and late night comedians already made. They spiced it up a little bit with the reactions of people getting the messages, not to mention turning it into a commercial for Cricket wireless. It brought some solid laughs, but it could have been better.
The Baby Shower – Awkwafina is what makes this sketch works so well. The way she walks around the living room holding that piece of pizza is such a great physical gag, especially when she starts tearing down the banner and messing with the balloons. Plus, her unwavering confidence and deadpan delivery sweetens the deal. Unfortunately, the rest of the sketch leaves something to be desired, and I think this character could have been used better.
So You're Willing to Date a Magician – Just the title of this faux game show is funny on its own, and if this would have played out with less technical hiccups and poorly timed breaks in character, it might have landed a little more firmly. Unfortunately, it kept tripping over itself, and not even Kyle Mooney and Kenan Thompson could save it with the jokes they landed.
The Worst
Late Night Battle – It's always frustrating when such a great sketch idea is wasted so carelessly. In this case, the idea of a dance battle crew showing off their skills to the tunes of game shows, like the Price is Right theme and the Final Jeopardy song cue is hilarious on its own. But the problem is the dances performed to these songs were orchestrated with such lazy coordination and choreography that the gag doesn't work anywhere nearly as well as it should. Sure, it's hard to learned choreographed dances in the span of a week, but that's what would have made this sketch work.
Cleopatra – Bringing modern sensibilities to the distant past is a classic comedy premise, and while it had potential here, the writing just wasn't strong enough for me to be entertained by it. Awkwafina does fine in her role as the lead stylish, but there's just not much funny happening here.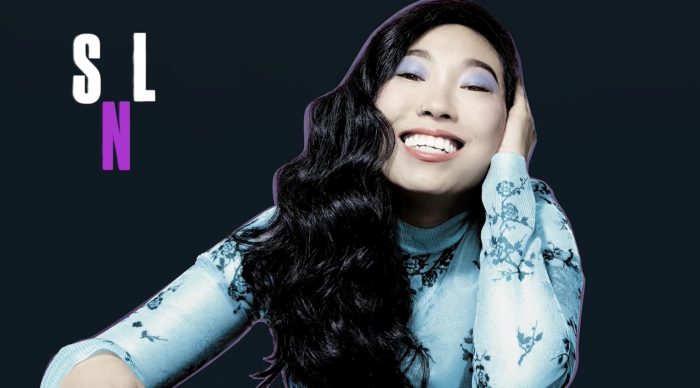 Weekend Update
Michael Che and Colin Jost again got the rag on Brett Kavanaugh in the wake of his confirmation as Supreme Court justice, but it wasn't quite as vicious or as funny as last weekend. Maybe that's because we're all feeling a little dejected and defeated, but even so, the rest of their one-liners landed pretty well, and a couple brought some big laughs.
Eric and Donald Trump Jr. on the Mid-Term Elections – Easily one of the best recurring bits on Saturday Night Live, Mikey Day and Alex Moffat never fail as brothers Eric and Donald Trump Jr. The dimwitted, baby brother parody of Eric Trump makes the duo a treasure trove of comedy, and this edition was no different, especially with his reaction to the exploding fist bump and being handed a puppet. Please, keep this going forever.
Pete Davidson on Kanye West – You know, Pete Davidson was wearing on me over the summer because of all the gossip about his engagement to Ariana Grande. But his self-mockery in Weekend Update during the season premiere brought me back around on him, and after this week, I'm all in again. Pete Davidson calls out Kanye West for his insane messages in support of Donald Trump and his mental instability, proclaiming that having issues like this isn't an excuse for being an a**hole. Pete Davidson would know, since he's got some real mental problems of his own.
The Host
For her first time hosting Saturday Night Live so early in her career, Awkwafina showed more confidence and comedic skill than some of the most seasoned actors when they come to Studio 8H for the first time. Maybe it's because she's had to be that confident in order to get where she is now in an industry that only just recently started giving the spotlight to Asian talents. But either way, we're happy she got this opportunity and brought representation to SNL. It's a shame the episode wasn't a little bit better, but thankfully, it wasn't because Awkwafina was a bad host, even if she didn't have much of a range of characters. Hopefully her career continues to thrive and she'll be able to come back.
The MVP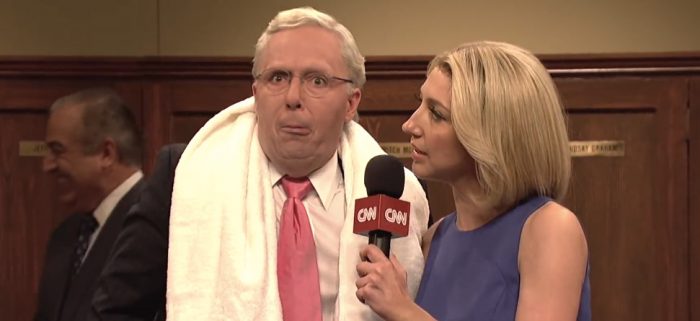 Beck Bennett – Having played the turtle Mitch McConnell in the cold open, snake Ted Cruz in a pre-recorded political sketch, and a pumpkin-fucking employee in another, Bennett was part of all three of the best sketches of the week, and he was outstanding in all of them. Even if his Ted Cruz impersonation isn't the best, he still brings the right amount of off-putting, smarmy personality to the stage to make it work.
The Final Word
The writers didn't seem up to task to give Awkwafina a lot to do, but her confidence and style made her a solid host. The pre-recorded sketches landed more firmly than the live sketches, but it's nice to have cold opens that do a good job of lampooning headlines from the preceding week. Here's hoping the cast and crew of SNL brings the thunder when Seth Meyers returns to the show for next weekend's episode.