'Hobbs And Shaw' Cast Adds Frequent David Leitch Movie Actor Eddie Marsan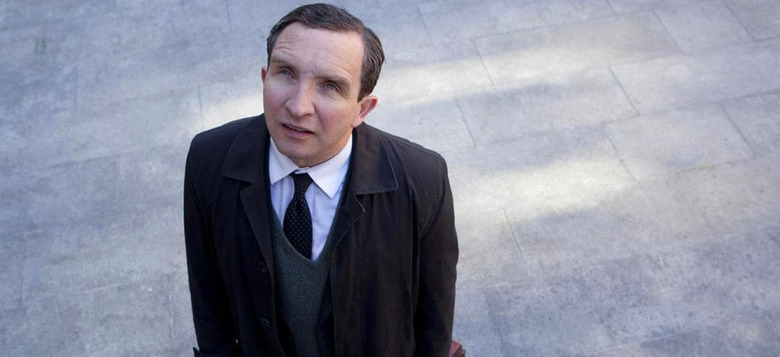 David Leitch really likes working with character actor Eddie Marsan. So much so that he's gone ahead and added him to the Hobbs and Shaw cast. Marsan has appeared in Leitch's two previous films, and will have a "small but significant" role in the Fast and the Furious spin-off. The film features Dwayne Johnson and Jason Statham punching each other and frowning. Other stuff probably happens in the movie too, I guess.
Eddie Marsan is one of those very dependable character actors who seems to pop-up in almost everything. He can play scary (see: The Disappearance of Alice Creed), and he can play nice (see: The World's End). And he also has a good thing going with director Davie Leitch. Marsan played Spyglass in Leitch's Atomic Blonde, and he also played the evil headmaster off the Essex Home for Mutant Rehabilitation in Deadpool 2. Now, according to Collider, he'll join Leitch again for Hobbs and Shaw. Since plot and character details are still a secret, we don't know much about who Marsan is playing. But the part will be "small but significant," so there's that.
Marsan's credits include The New World, the Sherlock Holmes films, Jonathan Strange & Mr Norrell, War Horse, White Boy Rick and that's just scratching the surface. He almost always turns in a memorable performance, no matter how big or small the part. I've no doubt he'll do the same for Hobbs and Shaw.
Hobbs and Shaw spins-off from The Fate of the Furious, and finds Johnson's US Diplomatic Security Agent Luke Hobbs forming an unlikely alliance with Jason Statham's criminal character Deckard Shaw. The two have to once again reluctantly work together, this time to deal with a villain played by Idris Elba. The Crown and Mission: Impossible – Fallout actress Vanessa Kirby also appears in the film an MI5 agent who also happens to be Shaw's sister.
Of the upcoming film, Leitch said:
"I think it's going to be a little bit more grounded because it's the beginning. It's an origin story, in a sense. It's not an origin story, but we're starting a franchise. So we want it to be a little bit more grounded, a little bit more character-centric. We're going to set up the stakes for these guys and their relationship, but we're also going to have some great set pieces and some action that you'd expect from that type of franchise."
Hobbs and Shaw opens September 2, 2019.