Patty Jenkins In Early Talks To Direct Margot Robbie In 'Barbie' Movie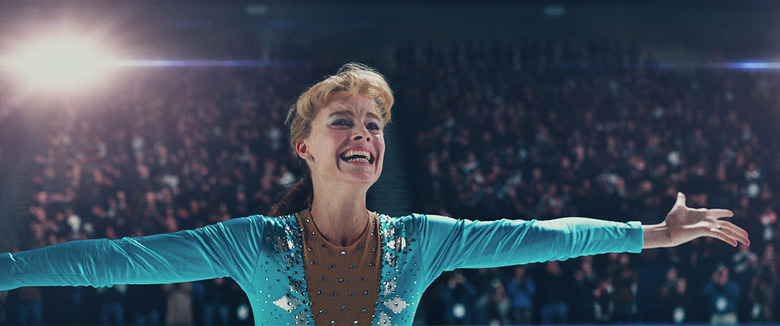 Margot Robbie may be playing a Barbie girl in a Barbie world. The Oscar-nominated I, Tonya actress is in talks to star as the famous Mattel toy in a feature film possibly helmed by Wonder Woman director Patty Jenkins. Life in plastic may truly be fantastic.
The Hollywood Reporter broke the news that Robbie is in talks to play the lead role in the long-gestating Barbie movie in development in Warner Bros.
The studio is reportedly in early talks with Patty Jenkins, who helmed the wildly successful comic book film Wonder Woman and is currently directing its sequel Wonder Woman 1984, to direct the Barbie movie. However, Deadline reports that Jenkins is no longer circling the project, but her involvement remains unconfirmed.
The studio picked up the project from Sony, which first announced in 2014 that it was partnering with Mattel to develop a Barbie feature film. In 2016, Amy Schumer was announced to star in the movie, which was billed as a subversive feminist twist on the classic Barbie story, following a Barbie who didn't fit in with the impossibly high standards of the Barbie beauty ideals. However, Schumer dropped out of the project a few months later due to "scheduling conflicts," and the project passed on to Anne Hathaway, who stepped into the lead role last year. The film was still wracked with scheduling problems until Sony dropped the project altogether, leaving it ripe for Warner Bros. to scoop it up.
It's unclear whether the Warner Bros. version of the movie will follow the original logline of a Barbie out of step with the Barbie ideals, leading to her getting kicked out into the real world. Robbie is a talented actress with an underutilized comedic streak, but she still hews pretty closely to the Barbie standards of beauty. Even I, Tonya struggled to convince audiences that Robbie is anything but stunning. Then there's Jenkins' possible involvement as director. With Jenkins potentially on board, it's possible that Warner Bros.' yet-untitled Barbie movie won't even be a comedy anymore. But what could this combination possibly produce? I have no idea. But both Robbie and Jenkins are gifted creatives, so any movie that teams them up goes immediately on my must-watch list.
Warner Bros. has not yet set a date for the Barbie movie, but Sony's last scheduled release date for its version of the film was May 8, 2020. However, with the rights to Barbie reverting back to Mattel earlier this year, it could be a while until we see this version of the Barbie movie.