Shonda Rhimes & Matt Reeves Adapting 'Wayward Pines' Sci-Fi Author's 'Recursion' Into A Movie & TV Universe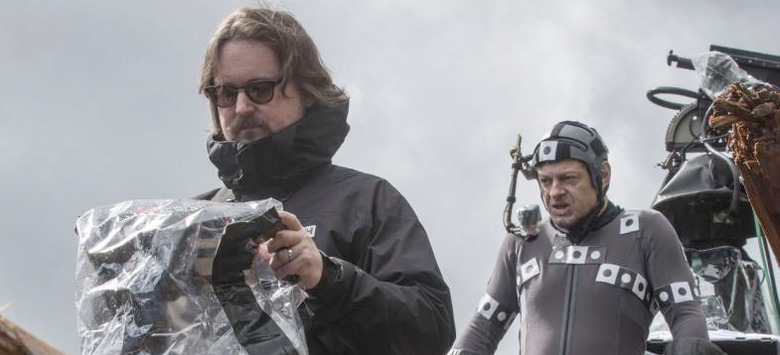 Television mastermind Shonda Rhimes (Scandal, Grey's Anatomy, Private Practice) and filmmaker Matt Reeves (Cloverfield, Planet of the Apes sequels) are working together to develop international bestselling author Blake Crouch's book Recursion into a franchise that will span not only television but also feature films. Hit the jump to learn more about the Recursion movie and tv series.
I'm a big fan of these two creators and loved the first season of the M. Night Shymalan-produced television adaptation of Crouch's Wayward Pines, so this is very intriguing to me.
The book, Recursion, has not even hit stores yet and will be published by Crown on June 11, 2019. So you're probably wondering what kind of premise could bring these two creators together with Netflix to produce a multi-platform franchise. Here is the synopsis:
At once a relentless save-the-world sci-fi thriller, an epic romance, and an intricate police procedural, "Recursion" explores what happens when a brilliant female scientist invents a powerful technology that allows people not just to reactivate their most visceral memories but to reinvent them entirely. For some, it offers the chance to rewrite their entire lives. In the wrong hands, it will upend the world as we know it.
As for Reeves and Rhimes, they also gave some quotes as to why they are excited to dive into this universe, filled with glad-handing their new overlord Netflix:
Matt Reeves: "Blake's mind-bending novel presents an incredible opportunity to explore its expansive narrative simultaneously through both film and television. Netflix is uniquely suited for this ambitious undertaking and I can't imagine a more exciting partner than the astonishingly talented Shonda Rhimes whose work I have admired for years."
Shonda Rhimes: "Projects like this are why I came to Netflix. The opportunity to explore a multi-genre universe in innovative ways is extremely exciting. Matt and Blake both have the tremendous ability to build compelling characters and imaginative landscapes and I am thrilled to work alongside them."
Blake Crouch: "I have been a fan of Shonda's and Matt's work going back years. To have these titans of television and film working on something of mine is an incredible honor, and Netflix is the pitch-perfect home for people who want to adapt film and TV in the most innovative way possible."
As for the author, who I don't know much about honestly – Blake Crouch wrote The New York Times bestselling novel Dark Matter, for which he also adapted into a screenplay for Sony Pictures. I mentioned that Fox and M. Night adapted his Wayward Pines book into an intriguing television series. Unfortunately the second season was not as good as the first, especially without the unraveling mystery conceit. Another tv series based on his novellas titled Good Behavior, just finished its second season at TNT with Michelle Dockery starring.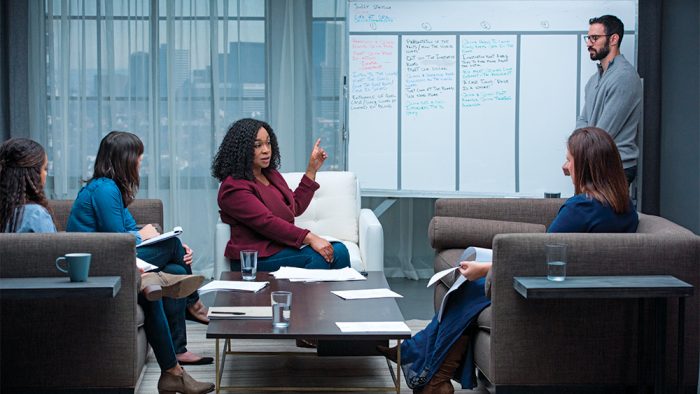 More About The Recursion Book
Here is a longer plot synopsis for those interested:
Barry Sutton is driving home from another long shift as an NYPD detective when the call comes in. A woman's threatening to commit suicide, and someone's got to try to talk her down. Only as he stands on the rooftop, mere inches away from her, does he realize that the woman is infected with False Memory Syndrome, a mysterious disease that drives its victims mad with memories of a life they never lived. When Barry is unable to save her, he's rocked to his core–not only by her death, but the fear that he's been exposed to this devastating illness.Helena Smith is a brilliant but frustrated neuroscientist. If she could only get the funding, she's sure she could build the ambitious device she's long imagined–one that would allow people to preserve their most intense memories, and relive them whenever they want. So when a billionaire entrepreneur offers to bankroll her project, she jumps at the opportunity–even if there are some strange conditions attached.As Helena's efforts yield stunning results, Barry investigates the mystery behind the woman he failed to save. He finds himself on a journey as astonishing as it is terrifying, ultimately revealing the true danger posed by Helena's invention–and a plot that could bring about the end of reality as we know it.Weaving together Barry's story and Helena's in ways even the savviest reader will never guess, Recursion is a brilliant science-fiction thriller about time, memory, and the illusion of the present, built on our inability to escape the flashbulb moments that define us.
You can preorder Recursion: A Novel now on Amazon.