'Mega Man' Movie Coming From The Directors Of 'Catfish'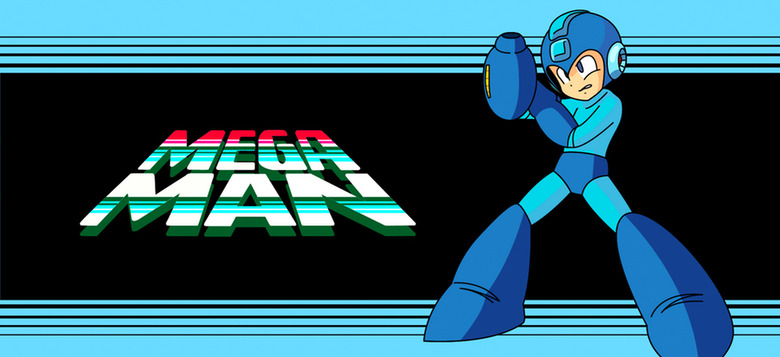 Ready for a live-action Mega Man movie from the directors of Catfish and two of the Paranormal Activity movies? Well, even if you're not, that's what's happening. Capcom has confirmed Henry Joost and Ariel Schulman will helm a Mega Man movie that will bring the popular video game character to life. Mega Man has been around since the late 1980s, and Mega Man 11 just arrived this month. 
Mega Man 11
Mega Man has never gone out of style, so it was only a matter of time before the character, who is also known as Rockman in Japan, graced the big screen. A Mega Man movie has been in the works since at least 2015. Fox gave the greenlight to a Mega Man movie then, with no other details at the time. Needless to say, the project never got off the ground. Now, however, Capcom confirms the movie is a go. Henry Joost and Ariel Schulman, who helmed Catfish, Paranormal Activity 3 and 4, and Nerve, are at the helm. In fact, they've been attached to the project for about a year at this point.
Capcom "aims to appeal to a diverse audience, including not only game players but action movie fans as well, with an adaptation that maintains the world of the Mega Man games, while incorporating the grand production and entertainment value that Hollywood movies are known for."
Mega Man was originally made to be an assistant to his creator, Dr. Light. Later, Light repurposed Mega Man to battle the man scientist Dr. Wily and his army of robots, and, per Wikipedia, "stop them from taking over the planet by using their own special abilities against them. Utilizing his Mega Buster arm cannon and his ability to copy the special weapons of the boss robots he defeats, Mega Man must travel the world and traverse harsh environments in order to bring Wily's menace to an end. With the help of his creator Dr. Light and his assorted cybernetic companions, Mega Man's eventual goal is to one day achieve "everlasting peace" for both humans and robots."
I'm not sure how this will all work in live action, but I imagine a fair amount of special effects are going to be employed, which makes the hiring of Joost and Schulman interesting. They're not exactly big effects-driven directors. That said, their Paranormal Activity films were well-crafted, and Nerve had a good amount of kinetic energy.