Star Wars Bits: Ron Howards Gets Real About Trolls, Some Seriously Great Collectibles, And Some 'Solo' Number Crunching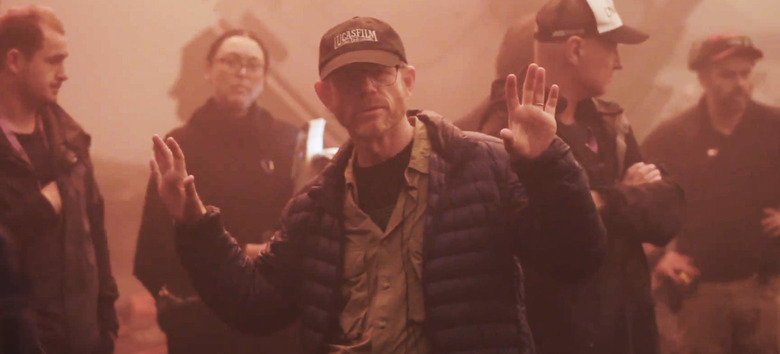 In this edition of Star Wars Bits:
Ron Howard gets real about why he thinks Solo struggled
Disney did some Solo number crunching
A Star Wars folklore legend gets (sort of) debunked
Enfys Nest speaks at last!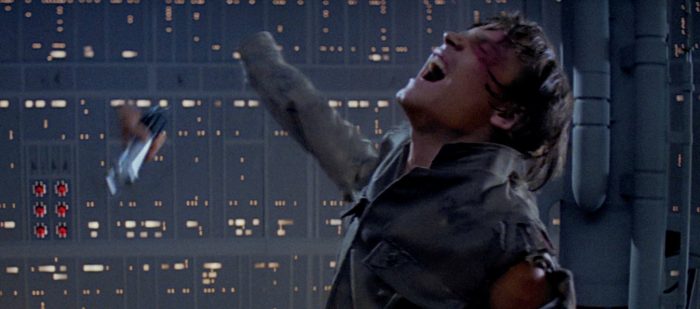 We're kicking off this Star Wars Bits with some great movie history and some super deep cut Star Wars trivia courtesy of CBR. This in-depth piece looks at the legend of the iconic opening credits that caused George Lucas so many issues with the Directors Guild of America, and if you're a fan of behind the scenes stories and baffling bureaucracy then you'll enjoy this strange tale of how The Empire Strikes Back opening caused the Star Wars creator some serious headaches.
thanks & U aren't alone! #SoloAStarWarsStory exit polls were actually very good despite the controversy around the movie It seems the rating platforms were systematically targeted & pushed much lower than exit poll # by some who wanted to prove a point re: the entire franchise https://t.co/tJlLM4Xcyi

— Ron Howard (@RealRonHoward) September 23, 2018
Looks like Ron Howard thinks that Solo was unfairly and maliciously targeted by someone with a grudge against the Star Wars franchise! In a tweet response to a fan who thoroughly enjoyed the prequel, Howard stated that the exit polls for the films were actually incredible positive and it was only after the fact that the ratings were pushed down by – according to the director – someone with an agenda.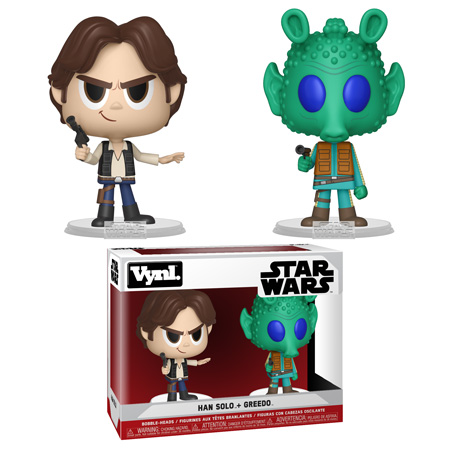 Ever wanted your very own cute and cheerful Star Wars cast? Well now thanks to the folks over at Funko, you can own them. The popular vinyl toy maker announced that they'll be adding two new sets of the chibi figures with some of our favorite characters from a galaxy far, far away. One set will feature Han Solo and the alien he undoubtedly shot first, Greedo, and the other pair will be the Skywalker siblings, Luke and Leia, armed and ready for battle!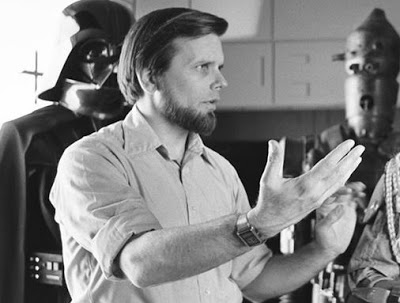 Star wars producer Gary Kurtz has sadly passed away. His family posted this message on the Kurtz Joiner Archive Facebook page. Our thoughts are with his family at this time. Thanks for the magical memories, Gary.
"With deep love and respect, the family of Gary Kurtz is sad to share that he has passed away. He died from cancer on September 23rd 2018, in North London, England.
Gary was a beloved husband, father, grandfather, friend, colleague, and mentor, whose work and talent spanned filmmaking, photography, music, and cinema history. He was a Marine, a world traveller, an outdoorsman, and a kind, compassionate human being.
His life's work was to share the wonder of audio-visual storytelling through the art of film. Well-known for his work as the producer of American Graffiti, Star Wars, The Empire Strikes Back, and The Dark Crystal, Gary was passionate about telling stories that shared the humanity of characters in entertaining ways for audiences around the world."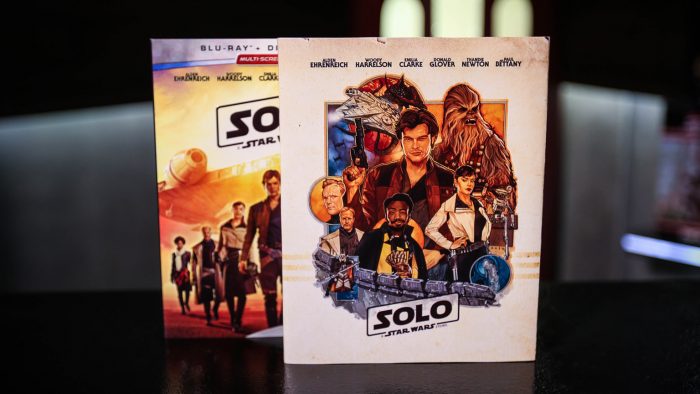 This week in exceedingly cool and unexpected promotional ideas, StarWars.com got comic book superstar Phil Noto to create a gorgeous custom Blu-Ray cover for Solo: A Star Wars Story, and the best part about it is you can download and print it yourself from the official Star Wars website, who excitedly announced the collaboration. "We've teamed up with artist Phil Noto, penciller of Marvel's critically-acclaimed Poe Dameron series and cover artist of the Solo: A Star Wars Story comic book adaptation, to smuggle you a free, custom Solo insert cover and slipcover for the Blu-ray 4K Ultra HD and Blu-ray editions of the film."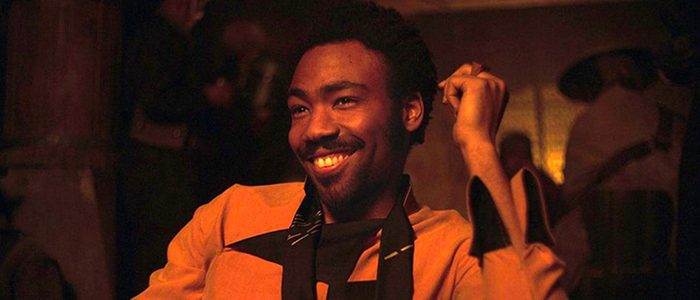 If you enjoyed Jon Kasdan's recent Twitter explainer about random facts to do with Solo: A Star Wars Story, you'll love these number crunching tidbits released by Lucasfilm to celebrate the film arrival on home video. Jedi News shared the list and one of our favorite facts has to be this cape-centric piece of trivia featuring a quote from Lando himself. "A total of 30 capes were created by the costume team for Lando Calrissian's slick closet in the Millennium Falcon. 'I love Lando's style,' enthuses Donald Glover. 'I think I've been influenced a lot by Lando. He has a style with an eye towards leisure, which I've really started to get into. You'd be surprised how hard it is to find a good cape.'"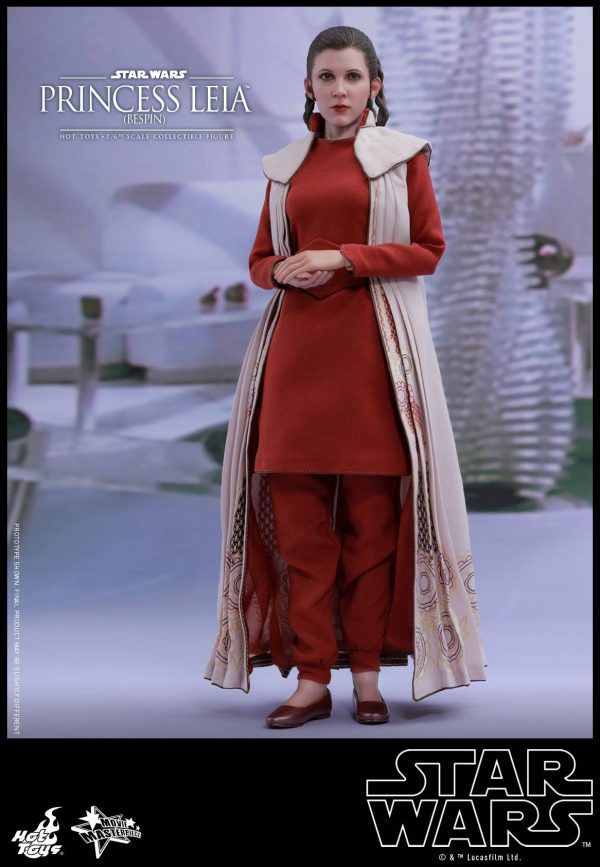 We all love Carrie Fisher and her startlingly wonderful portrayal of Princess Leia Organa of Alderaan, and if your fave Leia moment was when she debuted some glamorous looks on Bespin then you'll be happy with this new Hot Toys offering. Sideshow Collectibles recently previewed this gorgeous figure of Leia on the planet most notable for being the home of Lando Calrissian and the likeness that they've managed to create of Fisher is honestly almost spooky in its accuracy. The figure will be up for preorder soon so keep your eyes peeled if you want to own this most royal of Star Wars collectibles.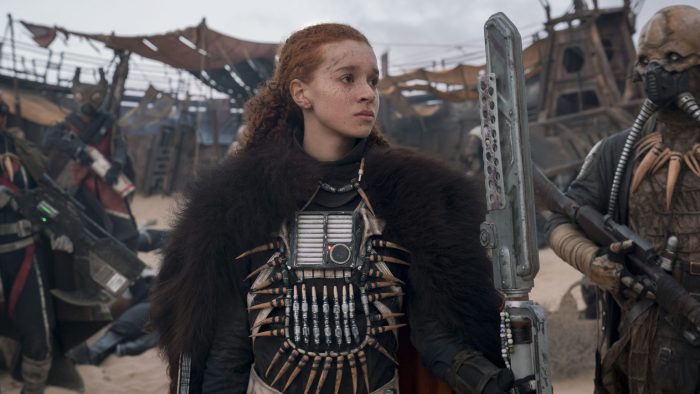 One of the breakout characters from Solo: A Star Wars Story was Enfys Nest, the freedom fighter who was battling Han's crew to gain the intergalactic power source needed to fuel the burgeoning rebellion. The woman who brought her to life, Erin Kellyman, is just as brilliant and was recently interviewed by StarWars.com. The piece gives us an insight into what it's like to bring such a mysterious and powerful character to life, with great quotes from Kellyman. "I'm over the moon that people like her! I think there was a part of me that was a little nervous about playing Enfys, as there are so many people that love the franchise and it's impossible to please everyone. She is also so complex and I wanted to make sure I did the writing justice. So I'm glad that people seem to have enjoyed her."
If you can't wait to grab a glimpse of the new Star Wars theme parks – which are both called Galaxy's Edge and currently under construction at Disneyland and Disney World – then the Attractions YouTube channel has a treat for you. This aerial video showcases the construction of the park at Florida's Hollywood Studios, which looks surprisingly built up already and some parts even look pretty close to being finished. That's exciting seeing as the Florida park is set to open around this time next year.
I see that #SoloAStarWarsStory blu-ray ratings are very close to opening night theatrical exit polls before trolls kicked in. Cool. Pleased that such a majority are enjoying/discovering work of gr8 cast & crew. Thanks for checking us out! https://t.co/YNz79RzfQU

— Ron Howard (@RealRonHoward) September 29, 2018
Ron Howard was back again with his strong opinions about the reason that Solo: A Star Wars Story got mixed reviews. This time he was comparing the favorable response to the Blu-Ray to the original exit polls the film got before as he put it "the trolls got involved." Howard is obviously feeling spicy and it's great to see him defending a film he clearly has a lot of love for.