Damon Wayans Leaving 'Lethal Weapon', Chelsea Peretti Leaving 'Brooklyn Nine-Nine'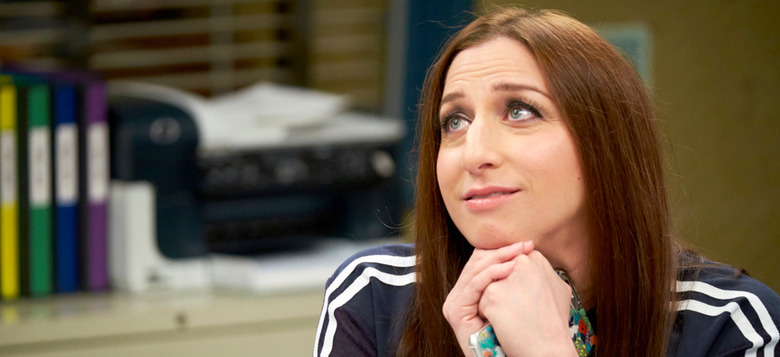 It's time to say goodbye to two different actors on two very different cop shows. First: Damon Wayans is departing Lethal Weapon, even though the show just went through the trouble of finding him a new co-star. Second: Chelsea Peretti is leaving Brooklyn Nine-Nine, and no one should be happy about that. More on these departures below.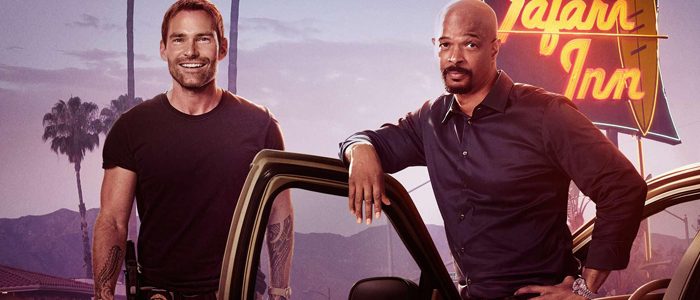 Damon Wayans Leaving Lethal Weapon
Well, this is a bit awkward. The Lethal Weapon TV series went through some behind-the-scenes drama recently when star Clayne Crawford was fired for unprofessional behavior – behavior that his co-star, Damon Wayans, called him out for on social media. After Crawford's firing, the future of Lethal Weapon seemed up in the air. And then Seann William Scott was brought in to take Crawford's place. Problem solved, right? Nope! Now Wayans says he's leaving the show. In an interview with Eurweb.com, the actor said he was "going to be quitting the show in December after we finish the initial 13. So I really don't know what they're planning, but that's what I'm planning. I'm a 58-year-old diabetic and I'm working 16-hour days." Wayans added:
"You have to look yourself in the eye and ask, who are you? It can't be all about work. I'm from a big family, a loving family. All the family gatherings, I haven't seen them. I'm too tired or I can't because it conflicts with work... I have seven grandkids. I've been missing recitals and graduations. To me it's just not worth it. There is a better way to live life."
There's a slight irony here, because Wayans is essentially saying he's getting too old for this shit, a catchphrase frequently employed by the film version of his character, Murtaugh. So what now? Fox could decide to end the show, or they could find someone to replace Wayans just as they replaced Crawford. Either way, though, the future of Lethal Weapon is once again up in the air.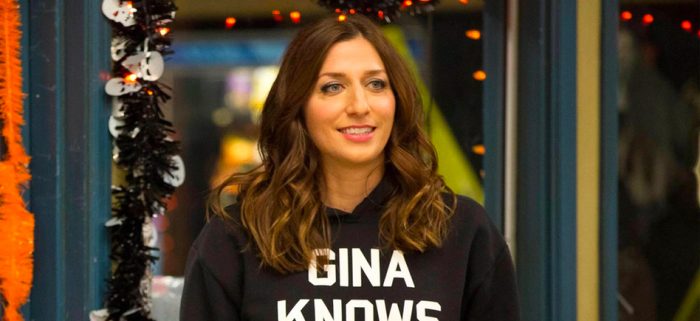 Chelsea Peretti Leaving Brooklyn Nine-Nine
Like Lethal Weapon, Brooklyn Nine-Nine ran into a bit of trouble recently. Fox cancelled the show, which made lots of people sad. Then, miraculously, NBC picked it up almost immediately. The Nine-Nine was saved! But now, some unfortunate news has been thrown into the mix. Chelsea Peretti, who plays the terrifying Gina Linetti on the series, is saying goodbye. Peretti announced her departure on Twitter.
B99 fans. Hiiiiiiiiiiii. Chelsea Peretti, here. I won't be doing a full season of Brooklyn Nine Nine in Season 6. But that doesn't mean I won't ever be back, winky face emoji, heart emoji. I want to thank you for the hours you spent watching Gina be Gina:

— Chelsea Peretti (@chelseaperetti) October 3, 2018
Of course, as Peretti says, there's always a chance the actress will return for an appearance here or there. Brooklyn Nine-Nine showrunner Dan Goor released a statement regarding Peretti leaving the show.
It's not immediately clear why Peretti is leaving. Perhaps she got a better job offer. Perhaps she just wants to move on. No matter what the reason, she'll be missed. While Gina doesn't get as many A-plots on Nine-Nine, her incredibly weird persona is always welcomed. When Peretti sat a large chunk of season 5 out due to being on maternity leave, her absence was quite noticeable.