'Twilight Zone' Reboot Teaser Released As Production Begins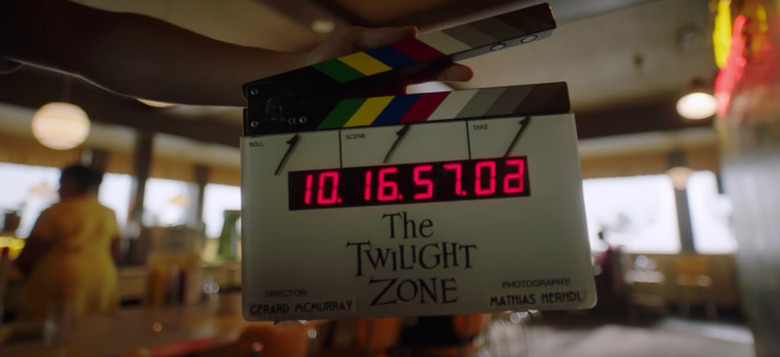 Jordan Peele's Twilight Zone reboot has begun production, and there's a new-ish teaser to mark the occasion. The footage here was released in a previous teaser, but there's also a nice greatest hits compilation at the beginning to remind us all that the original Twilight Zone really was the bee's knees. Watch the latest Twilight Zone reboot teaser below, and get ready to enter another dimension — a dimension of sound, a dimension of sight, a dimension of mind.
The Twilight Zone Reboot Teaser
There's nothing quite like The Twilight Zone. Imitators have come and gone, but Rod Serling's eerie, funny, fantastical series has stood the test of time. It remains firmly within the public consciousness, endlessly referenced and praised almost 60 years after its debut. Now, Get Out director Jordan Peele is set to continue what Serling started with an all new Twilight Zone, headed to CBS All Access.
The show has just begun production, and above you can see the latest teaser to prove it. It's not much different from this teaser, but it does feature an official slate from the new show – proving that yes, it's definitely happening. Here's the official synopsis accompanying the video:
Production has officially begun on the first season of the new CBS All Access Original Series, THE TWILIGHT ZONE. Principal photography began Monday, Oct. 1 in Vancouver, British Columbia, 59 years after the premiere of the original series. THE TWILIGHT ZONE will premiere on CBS All Access in 2019. As previously announced, Jordan Peele will host and narrate the new iteration, a role made famous by creator Rod Serling.
I'm incredibly excited for this. Get Out proved Peele has a fantastic grasp on blending genre tropes with social commentary, and that's exactly what The Twilight Zone needs. The fact that he's stepping into Serling's hosting duties is a nice touch as well.
"The realization, for me, was that it was an opportunity to attempt to continue with Serling's mission," Peele previously said. "If we approach it without ego and sort of bow to Serling, that will hopefully suffice for our fellow Twilight Zone fans but also bring back a show that I think is needed right now. Because it's a show that has always helped us look at ourselves, hold a mirror up to society."
He also added, via THR: "Rod Serling was an uncompromising visionary who not only shed light on social issues of his time, but prophesied issues of ours...I'm honored to carry on his legacy to a new generation of audiences as the gatekeeper of The Twilight Zone."
Look for the new Twilight Zone in 2019.