'New Mutants' Reshoots Haven't Happened Yet, Might Be R-Rated After All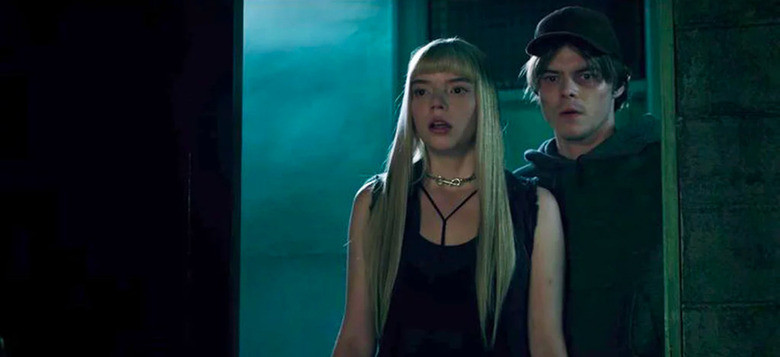 The New Mutants was set to arrive in theaters in April 2018, before being pushed to February and then August of 2019. The reason for the delay? Reshoots. But there's the thing: the New Mutants reshoots haven't happened yet. Instead, the film sits dormant, waiting for the reshoots to begin. And now, a new caveat has arrived: despite claims to the contrary, the film might end up with an R-rating after all. Just what is going on here?
When Josh Boone's New Mutants was pushed not once, but twice, for reshoots, one could've logically assumed said reshoots were well underway by now. After all, news of the reshoots came in March, and we're now in October. But that's not the case. According to producer Simon Kinberg (via Collider), the reshoots have yet to begin.
Back when the reshoot news broke, rumor had it that Fox wanted 50% of the film to be reshot, and the addition of one or two new major characters. The studio was also pushing for New Mutants to be scarier – it's more or less being sold as a horror movie – and "tonally distinct [like] Logan and Deadpool." But again, none of this has happened yet.
According to Kinberg, everyone is still trying to decide on the right tone for the prospective reshoots. The producer adds that the new scenes might push the film into an R-rating:
"It's the kind of movie that could go R, or it could be a hard PG-13. As I was saying before in terms of subgenres or the genre, it is obviously teased as a horror film, and most horror films these days are R-rated, but it stars a very young cast, so we'll see. It really is what the movie wants to be. The studio is open to either rating... Traditionally, superhero movies are PG-13 other than Logan and the Deadpool movies, and generally, horror films are R-rated, so we'll see where this one falls. It is a very scary, edgy movie."
The potential R-rating contradicts what director Josh Boone said in January of this year. The filmmaker claimed that the film would be PG-13, but a very hard PG-13, adding:
"This movie is probably the hardest PG-13 ever made. I mean, we've pushed it. The horror is pretty dark, but there's also an emotional core, too. If I can scare you and make you cry: that's the goal."
It's difficult to know what to make of this. The reoccurring theme here seems to be that no one can decide on just what they want this movie to be. And that's a shame, because I quite enjoyed the creepy trailer that arrived last year, which gave the movie a Nightmare on Elm Street 3: The Dream Warriors vibe.
New Mutants Trailer 
Should the powers that be finally get these reshoots going, New Mutants, starring Anya Taylor-Joy, Maisie Williams, Alice Braga, Charlie Heaton, and Henry Zaga, will open on August 2, 2019.