Leaked 'Harry Potter' RPG Footage Indicates New Video Game May Be In Development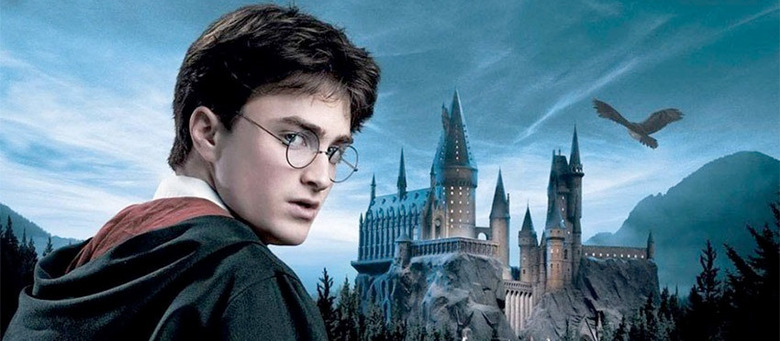 It's a great time to be a gamer. Even if the community is rife with toxic masculinity and shady fandom, you can't deny that the video games themselves are top-notch. And now one of the most popular intellectual properties of the past couple decades appears to finally be getting the video game it deserves.
There have been plenty of Harry Potter video games over the years, but most of them have been rather basic and even childish in their depiction of the wizarding world. Harry Potter: Hogwarts Mystery has provided some fun on mobile devices, but if some leaked footage and details are to be believed, there may be a full-fledged Harry Potter RPG video game in development. Find out more below.
Leaked footage of the Harry Potter RPG video game surfaced this morning, and it has already been removed from YouTube. However, you can still find it elsewhere online for the time being, though it likely won't stay up for long. But if you can still watch the footage, you'll see that this looks like the kind of Harry Potter video game fans have dreamed of seeing for years.
Apparently, the footage comes from focus group testing, and yes, that sounds sketchy. So we'll take this opportunity to acknowledge that this footage could be fake. However, this looks like an incredibly detailed and impressive collection of footage. So if it's fake, someone spent a lot of time creating this elaborate hoax.
The rumor is the company behind this game might be Rocksteady, the creators of the wildly successful Batman: Arkham Asylum video game series. While that hasn't been confirmed, that jibes with rumors in the video game world that they were working on another well-established intellectual property. And when you consider both Batman and Harry Potter are owned by Warner Bros., that adds even more weight to the story, especially since Warner Bros. Interactive Entertainment made the copyright claim on the removed YouTube video.
Over at Reddit, additional details also came to light, apparently via the focus group from which the footage itself leaked:
Set in the 19th Century (1800's) Wizarding World, this 3rd person open-world action RPG game centers around your character with unique abilities who has earned a late acceptance to Hogwarts School of Witchcraft and Wizardry. You are a newly arrived 5th year student to Hogwarts that demonstrates a latent gift for magic with a unique ability to track and identify remnants of a pottant [sic] ancient power.
Upon arrival, strange events begin to materialize In the Forbidden Forrest and trouble begins o brew within the castle walls. Together with Professor Elezar Fig, you embark on a journey through both familiar and never before seen locations to bring to light the truth behind these mysterious occurrences.
On your quest you will craft potions, master new spells, and discover fantastical beasts. You will battle Dark Wizards, Goblins, and other supernatural enemies and uncover the truth about your destiny – the Fate of the Wizarding World lies in your hands.
On top of that, these game features were touted:
Journey to Hogwarts to become one of 8 different Wizard types.
Experience Hogwarts, make new friends, uncover new secrets, and change the fate of the Wizarding world.
Experience a new magic system that creates countless possibilities to master magic.
Freely explore the Wizarding World for the first time.
Choose your house and friends at Hogwarts, and decide to pursue a path of good or evil.
Create your own witch or wizard, and experience a all new story separate from the books or films.
This all sounds incredible, and I hope this isn't fake. The Harry Potter universe has long-deserved a video game like this, and knowing the rumored creators behind it have already done so well with Batman means this has the potential to be something truly special. The opportunity to create your own young Hogwarts student, choose a field of magic, and even decide whether you want to be good or evil sounds like exactly what we need.
We wouldn't be surprised if an official announcement comes sometime before the end of the year, likely around the time that Fantastic Beasts: The Crimes of Grindelwald hits theaters in November.