Star Wars Bits: Revelations From The Pages Of 'Star Wars' Comics, Classic Film Influences, And Ewan McGregor Geeks Out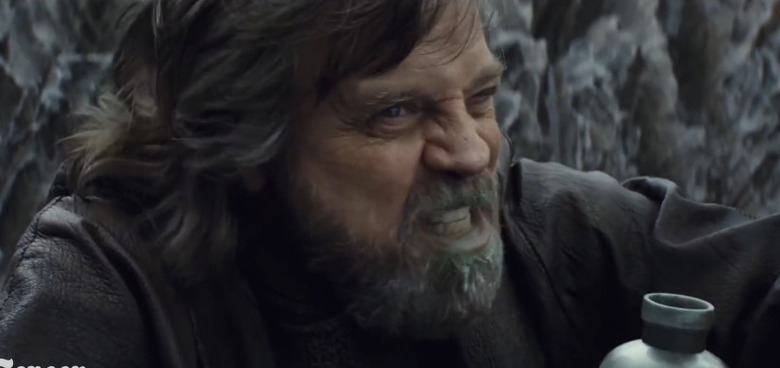 In this edition of Star Wars Bits:
Ewan McGregor has a total fanboy moment at the Solo premiere
Learn who built Darth Vader's fortress on Mustafar
Luke Skywalker's last words revealed
New stories from all three eras are announced
And more!
I'm always singing the praises of the Star Wars comics and the way that they expand on the world that we love so much. Well, one of the best of the bunch is Darth Vader by Charles Soule and Giuseppe Camuncoli. This week, Star Wars Explained has jumped into one of the most exciting and enticing reveals that the creative team delivered recently: the creation of Vader's fortress on Mustafar.
The original Darth Maul, Ray Park, was a guest on The Star Wars Show, where he told a great story about just how excited his old nemesis Ewan McGregor was to see him on screen at the Solo premiere, "I was scared and nervous because Ewan was seated right beside me. When you hear Maul speak for the first time, Ewan knew it was me. And he's just like 'Yeah, yeah, yeah! Well done!' and I'm like 'I want to see myself!' But it was so nice for him to be like that with me and to hear that reaction in the movie theater."
Jon Kasdan is a font of useful information and has been incredibly open about making Solo: A Star Wars Story. To celebrate the recent digital release of the prequel, Kasdan shared some radical tidbits about the process of making the controversial and underrated entry to Star Wars canon.
"That old man is mad."

Chewbacca speaks English on the set of Star Wars pic.twitter.com/uEf6UZSpKL

— Eyes On Cinema (@RealEOC) September 14, 2018
It's rare to see a Wookiee speak Basic, AKA English, but due to the magic of Twitter, we've gotten a glimpse at Chewbacca speaking some very recognizable words on the set of A New Hope. This incredible behind the scenes footage is a truly wondrous treat as we get to hear Peter Mayhew's dulcet tones state "The old man is mad."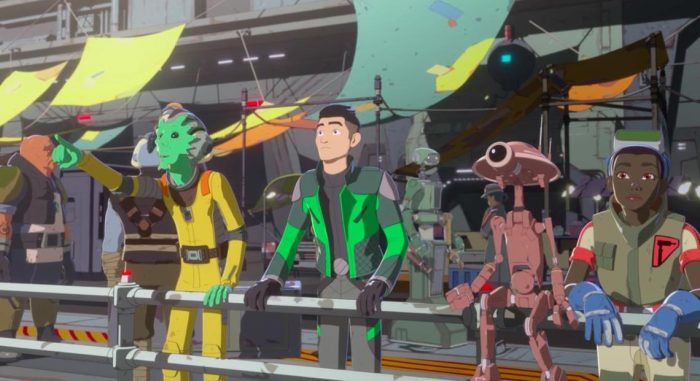 We're all incredibly excited about the new animated Star Wars series Resistance, and USA Today had a great in depth look at the show including the intimate connection that Dave Filoni the pilots in the story. The creator "who previously headed up The Clone Wars and Star Wars Rebels has personal connections to a past era of flyboys: His grandfather and uncle both piloted private planes, and his uncle also restored old World War II warbirds and took them–and Filoni when he was a kid–to events like the annual Oshkosh, Wisconsin air show."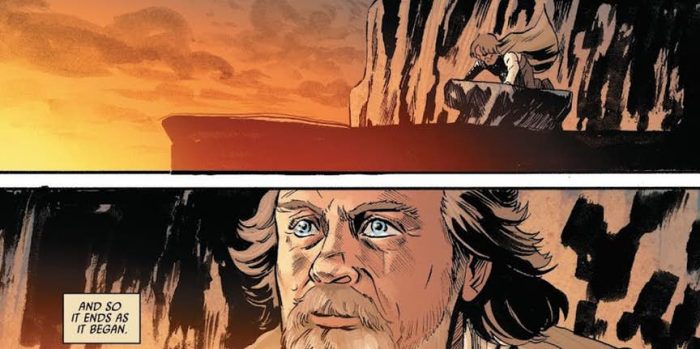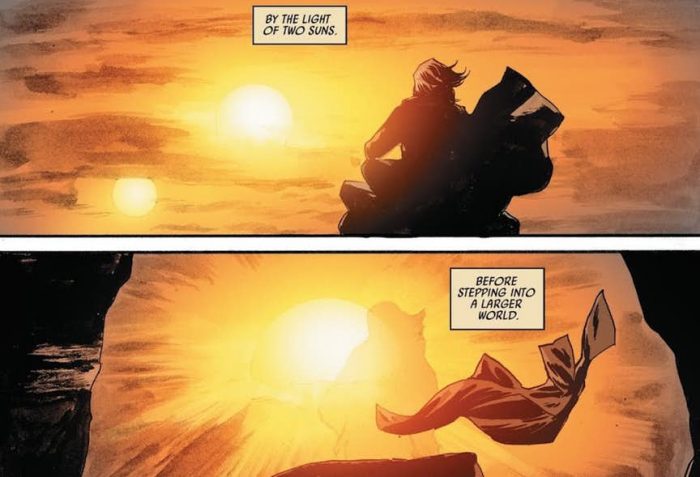 Another of the brilliant Star Wars comics coming out at the moment has been The Last Jedi adaptation from Gary Whitta and Michael Walsh. As reported by CBR in the final issue we finally got to know Luke's last thoughts and words as he sat on Ahch-To under the light of two suns and it gets pretty darn emotional.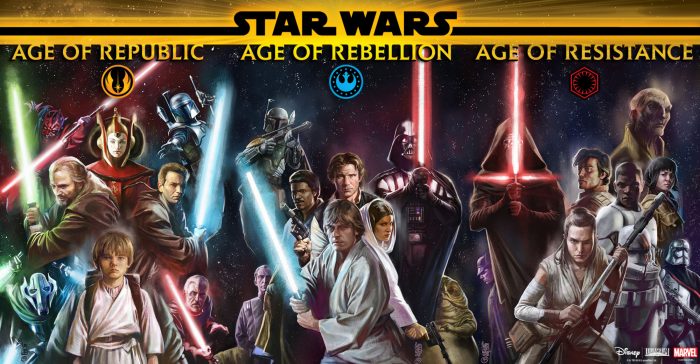 Ready for even more Star Wars comics news? Well, Bleeding Cool reported that Marvel has announced an enigmatic set of new comics called Age of Star Wars. Set in the three core eras we know so well, the series has renamed them Age of Republic, Age of Rebellion, and Age of Resistance. The only other information were the named artists, Giuseppe Camuncoli and Elia Bonetti, and this super cool–very EU reminiscent–piece of art.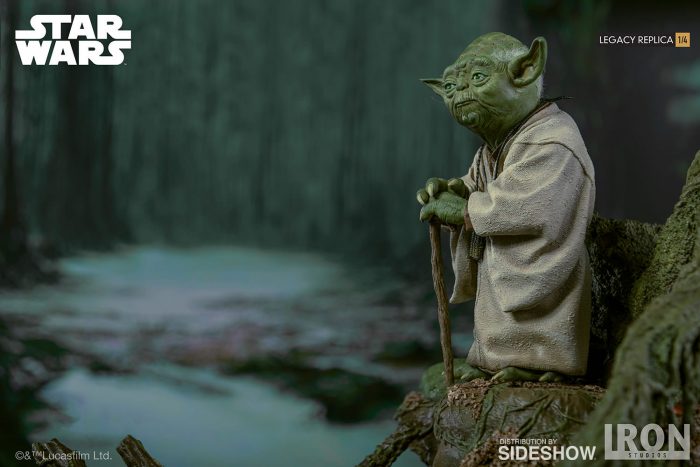 You can always rely on Sideshow Collectibles to make the things that you want but shouldn't spend your money on, and they're back again with this scale model of Yoda on Dagobah in collaboration with Iron Studios. The official site states "Sideshow and Iron Studios are proud to announce the latest from the Legacy Replica 1:4 Scale line–Master Yoda! Based on references from the film, this statue includes insects and animals to place around the base, a box of included accessories as well as two body positions for Yoda!"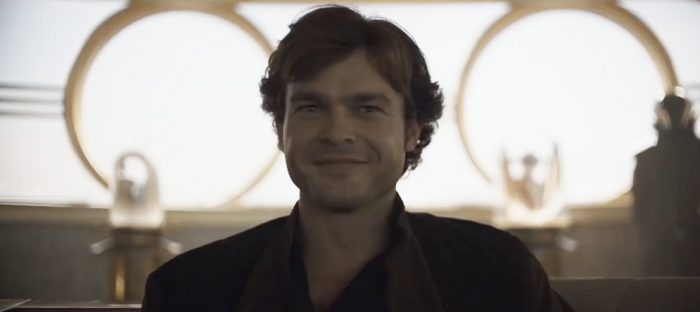 Nerdist's Michelle Buchman has been at it again, creating an incredible guide of cinematic references that influenced the newest entry into the galaxy far, far away, Solo: A Star Wars Story. She's got an incredible eye for cinema and her Last Jedi list left many–including Rian Johnson–completely blown away. Her second entry into the series is no different with some incredible GIFs all made by Michelle herself, showcasing influences as varied as Grease and High Noon! A must for cinema and Star Wars fans.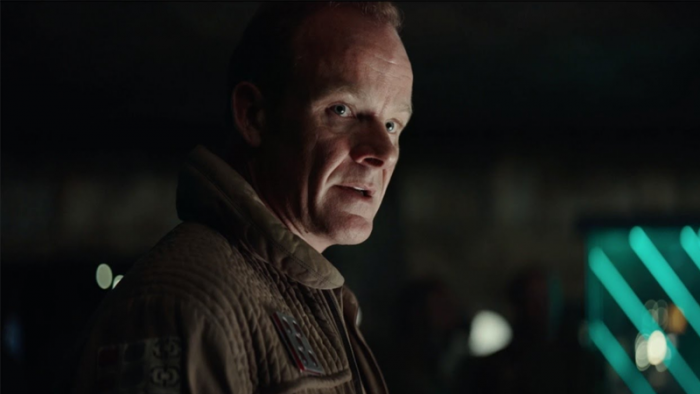 In more Star Wars comics news, Kieron Gillen, Salvador Larroca, Clayton Cowles, and Guru-eFX's Star Wars comic has once again offed a member of the Rogue One cast. Now don't cry–it's probably not someone you love or (maybe) even remember. But as reported by io9, the ongoing comic has killed the man who gave Cassian the kill order for everyone's favorite space dad, Galen Erso. No tears from us to be honest.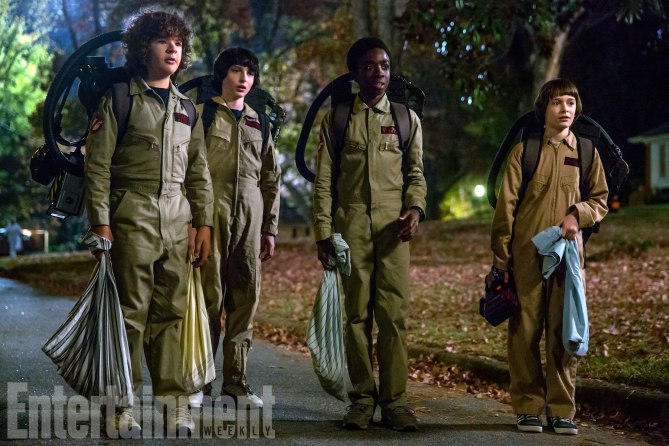 Star Wars always delights us with brilliant casting and exciting choices, so it's unsurprising that young actors are putting themselves into the ring for potential future projects. The latest star to throw their name into the galaxy far, far away is Gaten Matarazzo, who The Hollywood Reporter revealed was dreaming about being in the franchise since he was just a little kid. "I want to know that too. I'm not kidding. My uncle from Michigan came to visit me for a summer when I was six years old, and he got me obsessed with Star Wars."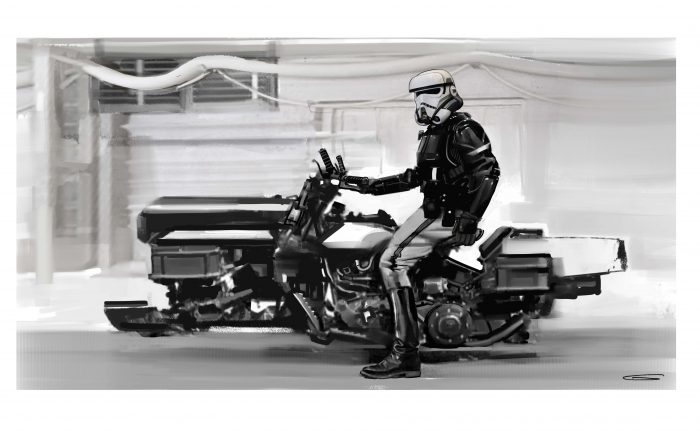 To celebrate the home video release of Solo: A Star Wars Story, LRM Online got a look at some concept art from Disney that gives us a glimpse at the wider world of the Empire as well as some tongue in cheek nods like this amazing Stormtrooper on a space-motorbike.