The Morning Watch: 'Ready Player One' And Gamer Culture, 'Fear And Loathing In Las Vegas' Book Comparison & More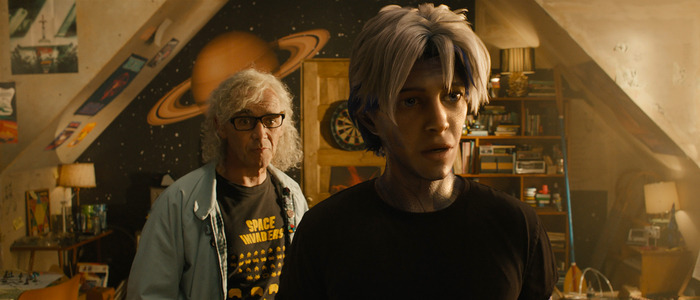 The Morning Watch is a recurring feature that highlights a handful of noteworthy videos from around the web. They could be video essays, fanmade productions, featurettes, short films, hilarious sketches, or just anything that has to do with our favorite movies and TV shows.
In this edition, video essay focuses on how Ready Player One replicates some of the more seedy and unpleasant sides of gamer culture but seems to reward them in the end. Plus, find out about the differences between the original articles (and eventual novel) and film adaptation of Fear and Loathing and Las Vegas, and watch a supercut of clips from FOX TV shows making fun of the FOX network.
A new video essay from Renegade Cut focuses on the politics and philosophy of video game culture and an obsession with pop culture and how Ready Player One (the book and film) reflects the more unfavorable side of gamers. In the story, the hero is praised for alienating themselves from the world and spending an inordinate amount of time absorbing pop culture. The movie improves upon this facet of the book, but still has the same fundamental problem. Find out more by watching the full video essay.
Next up, CineFix digs into the differences between the novel version of Fear and Loathing in Las Vegas that collects Hunter S. Thompson's original Rolling Stone articles and the film adaptation by Terry Gilliam. For starters, the film throws out any deviations from the events and story that unfolds in Las Vegas, making for a much more focused story, or at least as focused as it can be.
Finally, a supercut assembles the best jokes from FOX shows like The Simpsons, Family Guy, Futurama, American Dad, Animaniacs, The Critic, and Married with Children when they make fun of FOX itself. They don't hold anything back, especially when it comes to lambasting Fox News.