Mondo 'Halloween' Vinyl Soundtrack Comes Home This Week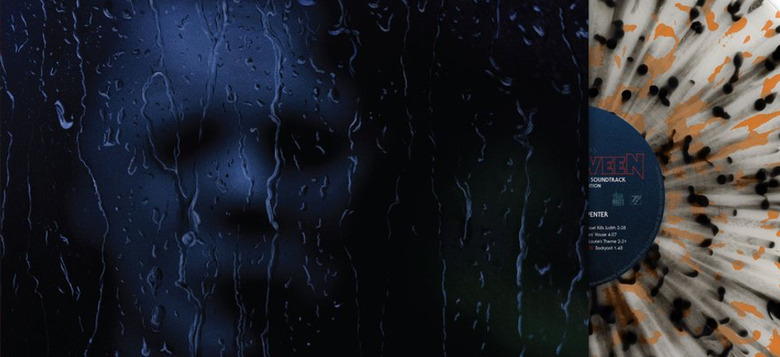 John Carpenter's immortal score for Halloween is getting a 40th anniversary vinyl re-release from the folks at Mondo. Mondo released the soundtrack on vinyl once before, but this new pressing presents Carpenter's chilling, minimalistic music in a whole new way. Full details on the Mondo Halloween vinyl soundtrack await you below.
Mondo and Death Waltz Recording have been slowly rolling out Halloween movie soundtracks on vinyl. Pressings of Halloween 2, Halloween III: Season of the Witch, Halloween 4: The Return of Michael Myers and Halloween 5: The Revenge of Michael Myers have all made their debut, and this week, the granddaddy of them all comes home. John Carpenter's Halloween score is arriving in all its glory, with a new 40th anniversary edition. Here are the details: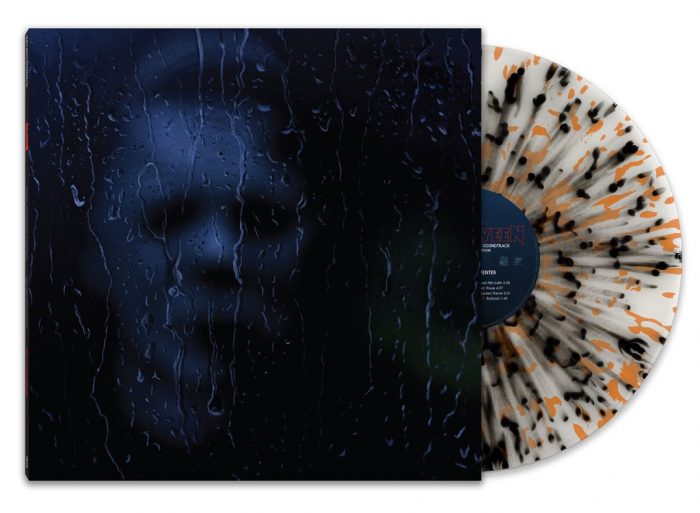 The soundtrack features music composed and performed in 1978 by John Carpenter. The audio is taken from the "music stem" derived from the 35mm mono tracks that comprised the dialogue, sound effects, and music of the original film, which when combined, comprise the complete soundtrack of the classic film.
The first LP album of HALLOWEEN – released in 1982 – was a stereo remix of the original 16 masters by Alan Howarth with instructions from John Carpenter to re-mix the tracks to represent the best sound of the music, and not necessarily commit to match the music as mixed for the film. In our 40th anniversary release, Alan Howarth carefully transferred the film's music stem and assembled the score in chronological order as presented in the movie; the listener can visualize the film in their mind's eye while taking a musical journey of the most famous horror score ever! It's the first time it's been presented in this manner, and is absolutely terrifying!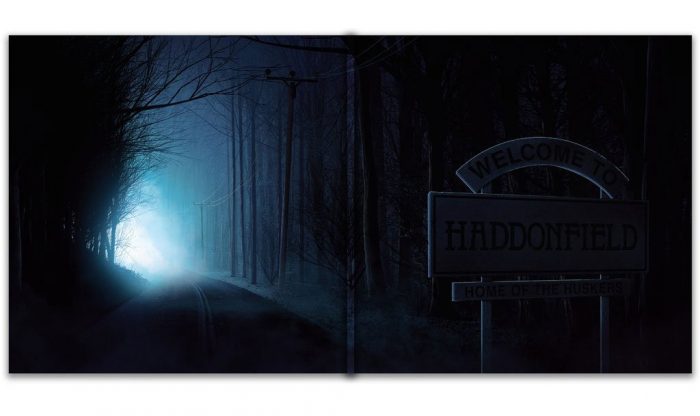 That all sounds great, and I can't wait to snag a copy of this. After all these years, Carpenter's score endures. It's one of the all-time-great horror soundtracks, and its style and sound has often been imitated, but never improved upon. The score was recorded in about two weeks, due to budget limitations. "The rhythm was inspired by an exercise my father taught me on the bongos in 1961, the beating out of 5–4 time," Carpenter once said.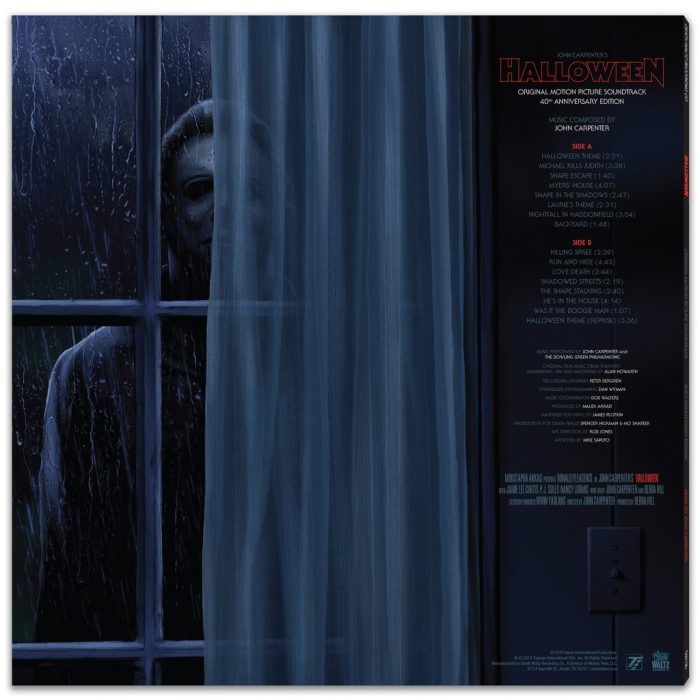 The filmmaker and composer added:
"There is a point in making a movie when you experience the final result. For me, it's always when I see an interlock screening of the picture with the music. All of a sudden a new voice is added to the raw, naked-without-effects-or-music footage. The movie takes on it's final style, and it is on this that the emotional total should be judged. Someone once told me that music, or the lack of it, can make you see better. I believe it."
The Mondo Halloween vinyl soundtrack will be available at mondotees.com on Wednesday, October 3 at noon (CT).