'Charlie's Angels' Reboot Adds Djimon Hounsou As Yet Another Bosley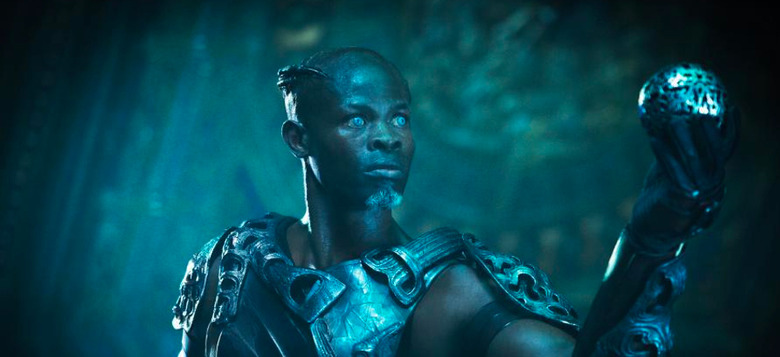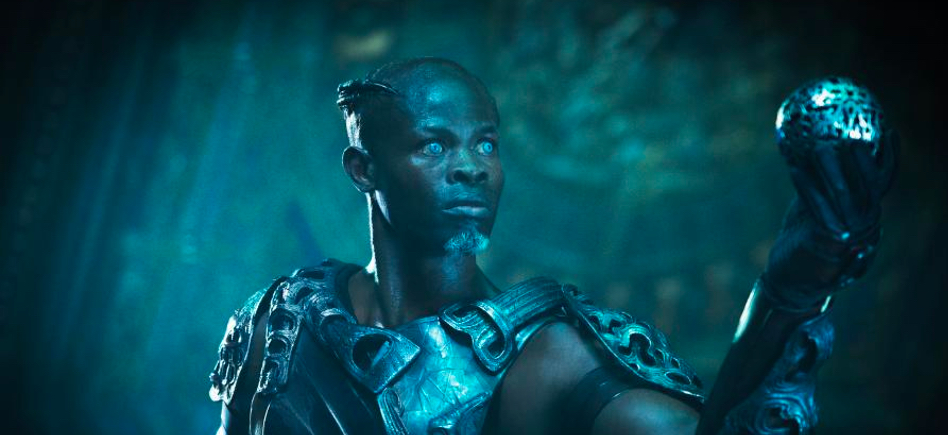 Say hello to Bosley #3. The Charlie's Angels reboot cast has added yet another Bosley to the mix: Djimon Hounsou. Hounsou joins Patrick Stewart and director Elizabeth Banks as one of the film's numerous Bosleys. In the original Charlie's Angels TV show, there was only one Bosley, a man who ran the day-to-day operations at the detective agency the Angels worked for. But things are going to be different in Banks' new reboot.
Variety broke the news that Djimon Hounsou is the latest actor to land the role of one of the Bosleys in the new Charlie's Angels reboot. It's still not clear how this is going to work out: why are there multiple Bosleys? Do they all hang out together? Are there more Bosleys still to come? David Doyle played the original Bosley on the Charlie's Angels TV series. Bill Murray played the character in the 2000 Charlie's Angels movie, and Bernie Mac took over the role in the sequel, Charlie's Angels: Full Throttle.
Banks' film will attempt to outdo them all. In addition to Hounsou, Banks herself will portray a Bosley, and so will Patrick Stewart. Kristen Stewart, Naomi Scott, and Ella Balinska are the film's Angels, and Jonathan Tucker and Luis Gerardo Méndez are part of the cast as well. The film follows "the next generation of Angels working for the mysterious Charlie. Since the original films, the Townsend Agency has grown considerably and gone global, providing security and intelligence services to a wide variety of private clients with offices and highly-trained teams worldwide. This film focuses on one of those teams." I'm guessing the worldwide angle explains the multiple Bosleys – perhaps there's a Bosley for every team operating worldwide. This is all speculation, though.
"Charlie's Angels,'for me, is one of the original brands to celebrate the empowered woman since its debut in the '70s," Banks said when the film was officially announced. "This film honors the legacy of Charles Townsend and his agency while introducing a new era of modern and global Angels. I couldn't be more excited to work with Kristen, Naomi and Ella to bring this chapter to fans around the world."
"The re-imagining is so grounded and well intentioned and really shows the way women can work together now," Kristen Stewart said of the film. "It tries to be warm and funny, but it lacks a kitch element that we have seen before that works so well."
Charlie's Angels opens on September 27, 2019.