'Dark Phoenix' Details: The X-Men Timeline, Genosha, Jessica Chastain's Mysterious Character & More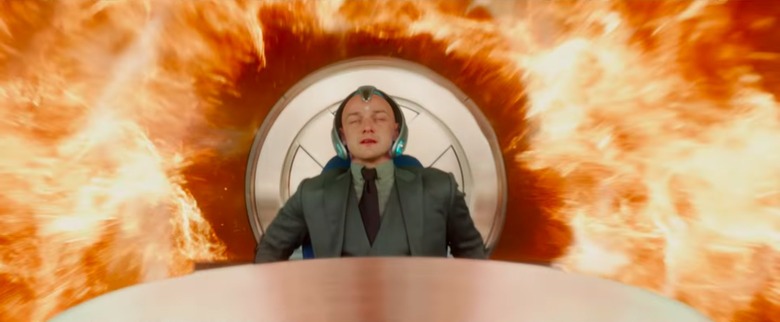 The first trailer for Dark Phoenix, the next installment of the X-Men franchise, arrived earlier this week. Considering all the rumblings about trouble behind the scenes, the trailer gave us a promising look at the second attempt to bring one of the most beloved and iconic comic book story arcs to the big screen after it was flubbed quite spectacularly in X-Men: The Last Stand. Now director and producer Simon Kinberg has provided some details worth noting in this first glimpse of the sequel.
First up, a new image (below) from Dark Phoenix comes from Empire, where Simon Kinberg's details about what we see in the trailer come from as he spoke with the entertainment outlet from across the pond.
Dark Phoenix Takes Place in 1992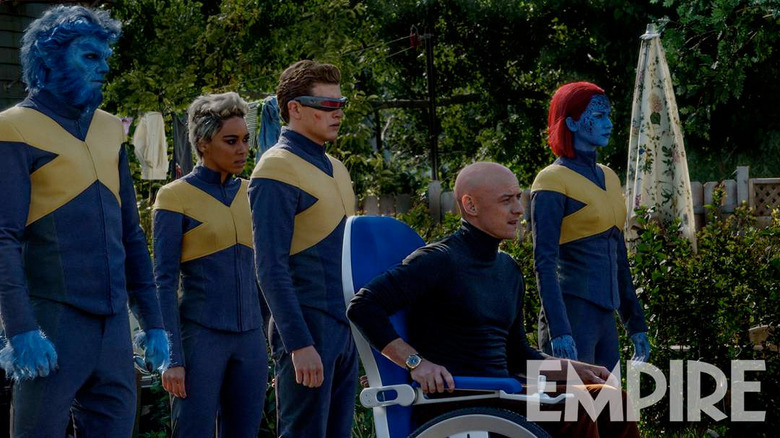 It's not worth trying to make sense of the X-Men timeline at this point, but Dark Phoenix takes place specifically in 1992. Kinberg says, "The X-Men have become the X-Men that many of us know from the comics – they are heroes. They're still viewed as different by society, but they've been more embraced than ever before. And when the movie starts in 1992, they are a known superhero team.
That's a new approach to the X-Men, at least when it comes to the part of the franchise with the younger versions of the X-Men that began with First Class. Until now, they've either been in hiding or feared by other humans. But having them embraced by the public is a nice change of pace.
Comic Costumes Make a Comeback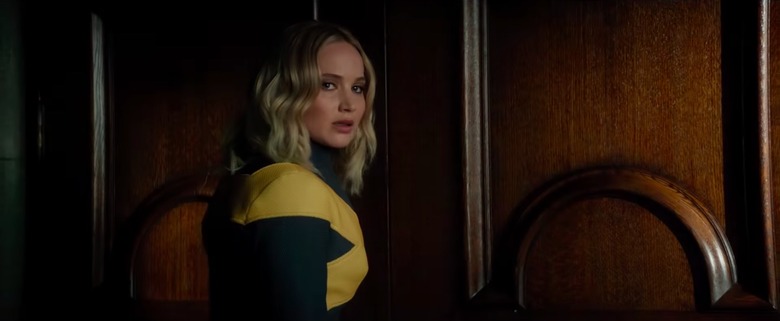 Most of the X-Men movies haven't utilized the costume designs from the comics when it comes to depicting the mutants on the big screen. There have been some elements here and there inspired by the comics, and the end of X-Men Apocalypse definitely brought some cues from the 1990s into play, but this new team is getting some very familiar wardrobe designs.
A change in costume style is something Simon Kinberg has wanted for years. "I've been waiting to do that from the first time I ever got a call from Avi Arad," Kinberg said. "I had a board full of my favourite images from the comics, and then I worked with our costume designer, who also worked on Logan, to create something that was incredibly loyal to the comics and then also had a little bit of its own feel. There's little nuances from the cartoons, the comics, from whatever it is that if you were a fan you grew up reading or watching."
The Beginnings of Genosha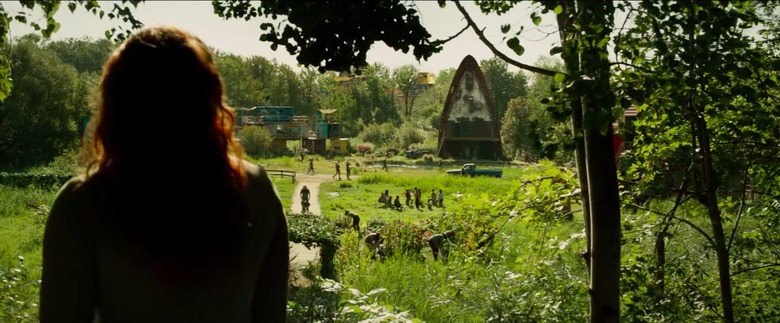 In Marvel Comics, Genosha is a fictional island where mutants were enslaved to create a land with a high standard of living, an excellent economy, and freedom from the political and racial turmoil. That apartheid was eventually overthrown and Genosha was turned into a mutant safe haven. That's where we find Magneto in the Dark Phoenix trailer.
Kinberg explains, "What you're seeing is the beginnings of Genosha. That's where Erik is when we meet him. It's like Magneto's Israel – a land built for mutants, a homeland where they can be safe and self-sufficient." That safety likely ends up threatened a bit when Jean Grey shows up to ask him about what's happening to her.
A Tease of Jessica Chastain's Character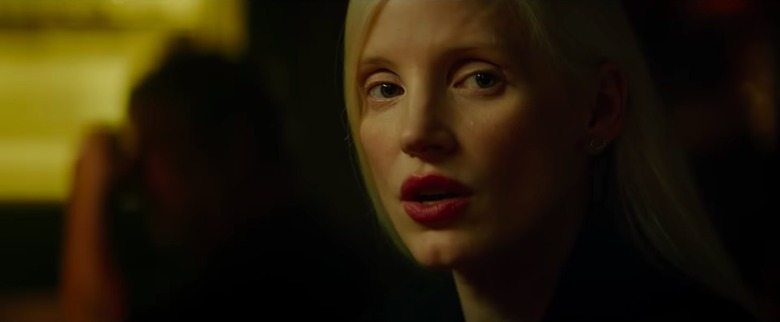 Though the identity of Jessica Chastain's character is being kept under wraps, Kinberg did tease what her place is in this story that centers on Jean Grey. Kinberg said:
"I can tell you this much. Jessica's character is not of this Earth. She's an extra-terrestrial character, an alien character. I won't say much more in detail on the specifics of that. While everyone else is trying to control this power inside of Jean, she's much more interested in essentially encouraging her to go further with it and try to be the peaceful side of herself. She is the devil on Jean's shoulder, so to speak."
For more from Simon Kinberg on the Dark Phoenix trailer, head over to Empire.