The Morning Watch: Creating The Wardrobe Of 'Saturday Night Live', The Best Soundtracks Ever & More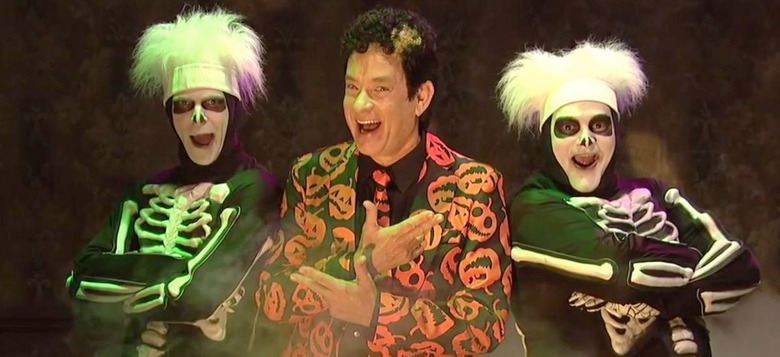 The Morning Watch is a recurring feature that highlights a handful of noteworthy videos from around the web. They could be video essays, fanmade productions, featurettes, short films, hilarious sketches, or just anything that has to do with our favorite movies and TV shows.
In this edition, find out how the wardrobe for every new episode of Saturday Night Live is created. Plus, see if you agree with CineFix's countdown of the best soundtracks of all time, and listen as Night School co-stars Kevin Hart and Tiffany Haddish answer the web's most searched questions about themselves.
First up, a new mini-documentary from Saturday Night Live focuses on the wardrobe department and how Dale Richards, Tom Broecker, Eric Justian and Donna Richards create numerous costumes and make the impossibly quick changes between sketches and during commercial breaks that much easier.
Next up, CineFix attempts to name the Top 10 Soundtracks of All Time. However, their approach feels a little misguided since it seems like they picked one to represent the different kinds of soundtracks there can be. For example, They picked The Big Chill for nostalgia, Forrest Gump for how the music evolves as time goes on, and 8 Mile for character-based, the latter doesn't feel like it should be among the Top 10 Soundtracks of all time. You can be the judge.
Finally, Kevin Hart and Tiffany Haddish sat down with Wired for their signature autocomplete interview. Is Tiffany Haddish related to Oprah? Did Kevin Hart audition for Saturday Night Live? Is Tiffany Haddish dating Tyler Perry? Did Kevin Hart finish the NYC Marathon? Get the answers to all those questions and more.