'Birds Of Prey' Considering Ewan McGregor And Sharlto Copley For Black Mask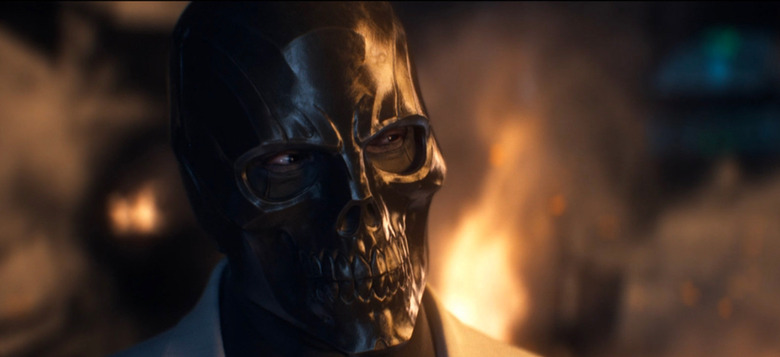 Time for some more (potential) Birds of Prey casting news. Warner Bros. is in the process of casting the female leads of the film, but they also have to lock down someone to play villain Black Mask. Rumor has it that both Ewan McGregor and Sharlto Copley are being considered for the part, but the casting process has just begun. More on the potential Birds of Prey cast additions below.
Black Mask, a Batman villain who has never graced the big screen, is the villain for the Birds of Prey movie, but no one knows who is playing him yet. According to one report, Sam Rockwell is the man the producers and filmmakers want for the role, but Rockwell is unavailable. So who will don Black Mask's famous black skull visage? Two names in the running: Ewan McGregor and Sharlto Copley.
Still have Renee Montoya and Cassandra Cain's roles to cast as well as the crime lord up against the team. Hearing names like Sharlto and Ewan McGreggor are actors they like for the role but have only started meeting actors for that part https://t.co/OaVfpTfkyM

— Justin Kroll (@krolljvar) September 26, 2018
Of these two, McGregor is probably the stronger choice (he's a better actor0, but Copley is good at playing unhinged psychos as well (see: Elysium). Black Mask, aka Roman Sionis, first appeared in Batman comics in 1985. He's traditionally portrayed as violent, brutal and even sadistic. He also has a thing for masks, as you probably guessed.
Cathy Yan is helming the female-driven superhero film, which brings back Margot Robbie as Harley Queen. The other day, Mary Elizabeth Winstead was cast as Huntress, and Jurnee Smollett-Bell joined the film in the role of Black Canary. Other parts waiting to be cast include Detective Renee Montoya, a cop with the Gotham PD, and Cassandra Cain, one of the many Batgirls who is being reimagined as a 12-year-old in the film.
Birds of Prey will hit theaters on February 7, 2020.