You Can Dive Into 'The Shallow' Today: 'A Star Is Born' Title Song Available A Day Early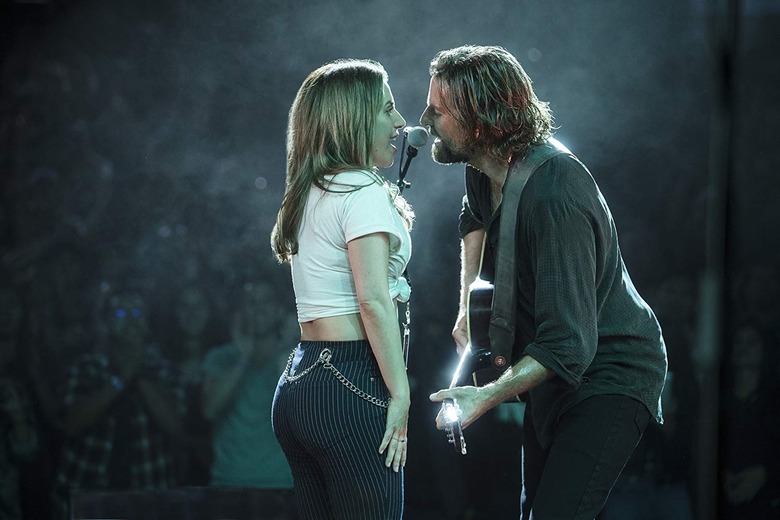 You can dive into the shallow a day earlier than expected. After reports that the title song for the highly anticipated A Star is Born remake was expected to drop Friday, Lady Gaga announced that "The Shallow" will actually be released today.
Lady Gaga took to Twitter yesterday to announced "The Shallow" release date. In her tweet, she announced that she will debut the the A Star is Born song on Thursday via Apple Music's Beats 1 Radio with DJ Zane Lowe.
"Shallow" from #AStarIsBorn is @zanelowe's World Record tomorrow morning at 9:30am PT on @beats1 🤗 pic.twitter.com/la8VEnzTA9

— Lady Gaga (@ladygaga) September 26, 2018
The song has already been heard in pieces in the trailer for A Star is Born, which you have probably seen a million times (giving you chills each time, admit it). But if you check out the replies to Gaga's tweet, fans have already memorized ever line of the song, despite only audiences at festivals like TIFF hearing in its entirety. But for the first time, we can listen to the full title song for A Star is Born without Bradley Cooper growling, "All you gotta do is trust me."
"The Shallow" has been the focal point of the marketing for A Star is Born, making its way into most of the clips and teasers for the musical remake. It makes sense considering the song plays a pivotal emotional role in addition to being super catchy, but it was a nice change of pace to hear a new song in a teaser for once.
But Gaga doesn't mention whether "The Shallow" will be immediately be available for download once the song debuts on Apple Music's Beats 1 Radio. We reported a few days ago that the song would be available for download on Friday, but perhaps Apple Music subscribers will get an early chance to download the song today. It's available now on YouTube, so here you go:
Here's the synopsis for A Star is Born, which is directed by Cooper and stars Cooper, Lady Gaga, Sam Elliott, and Dave Chappelle:
Seasoned musician Jackson Maine discovers — and falls in love with — struggling artist Ally. She has just about given up on her dream to make it big as a singer until Jackson coaxes her into the spotlight. But even as Ally's career takes off, the personal side of their relationship is breaking down, as Jackson fights an ongoing battle with his own internal demons.
A Star Is Born, and its soundtrack, both arrive on October 5, 2018.