Cool Stuff: Now 'Die Hard' Has Its Own Funko POPs, Ho-Ho-Ho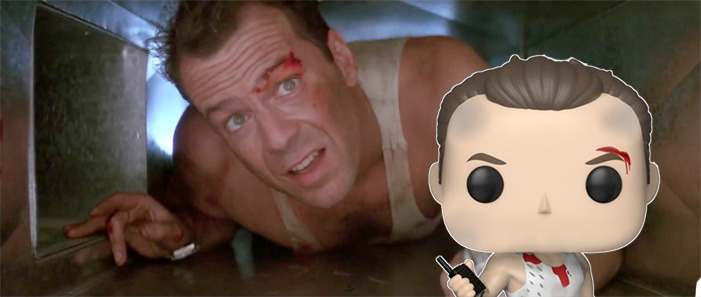 You can argue until the cows come home about whether or not Die Hard is a Christmas movie. But it must count for something that Funko is releasing a new set of POP vinyl figures inspired by the original action thriller this fall, right when the decorations for the most wonderful time of the year are hitting stores far too early.
That's right, a little set of Die Hard Funko POPs will be coming to shelves this fall. Obviously they included Bruce Willis and John McClane and the late Alan Rickman as Hans Gruber, but what other characters were lucky enough to get the vinyl figure treatment? Find out below.
Die Hard Funko POP Figures
Coming Soon: Die Hard Pop!https://t.co/xP8kfPZGC2 pic.twitter.com/5ToUKKnZBU

— Funko (@OriginalFunko) September 26, 2018
As you can see there's John McClane with his signature bloodied and dirty white tank top. He's also barefoot and carrying a gun and a radio. Meanwhle, Hans Gruber has the same accessories in his hands, but he's much cleaner and sharper in a nice suit, just like every bad guy in the 1980s. There's also another edition of Hans Gruber with a slight different wardrobe that you'll only be able to get at GameStop.
But for my money, the two best characters out of this set of Die Hard Funko POPs are Reginald VelJohnson as Sergeant Al Powell with his arms filled with Twinkies and Andreas Wisniewski as Tony Vreskiv looking festive as hell with a Santa hat and that sweatshirt that says "Now I have a machine gun, ho-ho-ho." Actually wait, it says "No I have a gun, ho-ho-ho." Nevermind, I don't want that inaccurate piece of garbage anymore.
Keep an eye out for these in stores and online starting in October.