'Birds Of Prey' Cast Adds Mary Elizabeth Winstead And Jurnee Smollett-Bell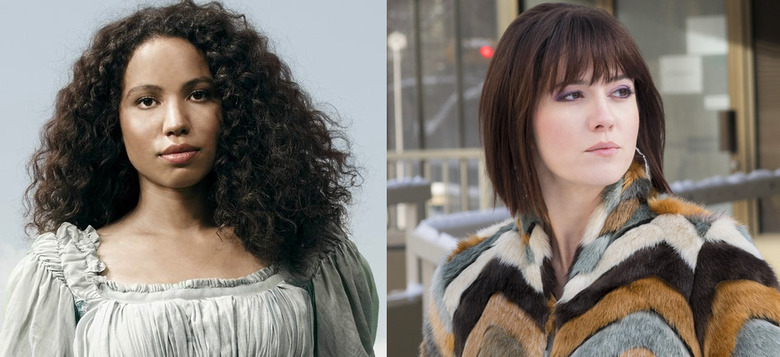 The Birds of Prey cast is taking shape. It was previously reported that several actresses were reading for various parts, and now, two have been confirmed. Mary Elizabeth Winstead will play Huntress, while Jurnee Smollett-Bell is taking on the role of Black Canary. Both join Margot Robbie in the female-driven DC film. More on the Birds of Prey cast below.
Variety is reporting that Winstead and Smollett-Bell are on board for Birds of Prey. Winstead, of Scott Pilgrim, 10 Cloverfield Lane, and Fargo fame, is Huntress, a vigilante character with several different murky backstories. One has her as Helena Wayne – the daughter of Batman and Catwoman. The most recent Huntress, however, is Helena Bertinelli – the daughter of a mafia boss who witnesses her entire family killed by a mob hit. I'm guessing this is the version Winstead will play, as I doubt Birds of Prey is going to want to suddenly mention that Batman and Catwoman have a daughter, especially since we haven't even seen Catwoman in the DCEU yet. It was reported that both Margaret Qualley (The Leftovers) and Cristin Milioti (Black Mirror)  were also reading for this part, but Winstead ultimately won out.
Smollett-Bell, who has appeared on both True Blood and Underground, and will next be seen in HBO's Lovecraft Country, will play Black Canary. Black Canary possesses a "canary cry," a high-powered sonic scream that can shatter objects and knock down foes. She's a bit more good-natured and less brooding than Huntress, at least in the comics. Gugu Mbatha-Raw, from A Wrinkle in Time and the fantastic Black Mirror episode "San Junipero," and singer and actress Janelle Monae were two other names being considered for this part before Smollett-Bell landed it.
Other parts waiting to be cast include Detective Renee Montoya, a cop with the Gotham PD, and Cassandra Cain, one of the many Batgirls who is being reimagined as a  12-year-old in the film. As production is beginning to gear up, I'd imagine will learn the names of the actresses playing these parts very soon.
Cathy Yan will helm Birds of Prey, which will bring back Margot Robbie as Harley Quinn. The script is from Christina Hodson, who is also writing the Batgirl movie (Batgirl is reportedly not appearing Birds of Prey, even though she's a fixture of the Birds of Prey comic). Black Mask is said to be the main villain in the film, but the part hasn't been cast yet.Birds of Prey will hit theaters on February 7, 2020.