'Dark Phoenix' Trailer: The X-Men Face Their Greatest Challenge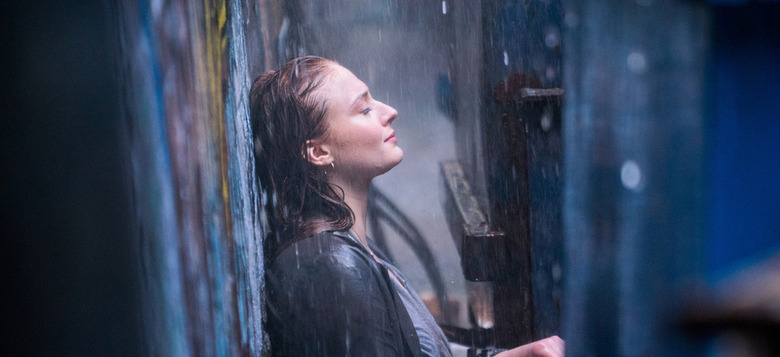 Dark Phoenix's long road to the big screen is almost over. After a long delay, the latest X-Men film is hitting theaters February of 2019, and the first official trailer is finally here. The film adapts Chris Claremont and John Byrne's famous Dark Phoenix Saga, in which powerful mutant Jean Grey transforms into a very powerful, and very dangerous, destructive force. Watch the Dark Phoenix trailer below.
Dark Phoenix Trailer
Dark Phoenix was originally set to hit theaters March of 2018, but a lengthy post-production process coupled with a reshoot delays pushed the film all the way into 2019. Now, director Simon Kinberg is ready to show the world what he's been working on with this Dark Phoenix trailer. The X-Men film franchise is a bit of a mess. Both X-Men: Days of Future Past and the absolutely terrible follow-up X-Men: Apocalypse, essentially blew-up the film franchise timeline as we previously knew it. Now, everything is being slowly retconned. In fact, the Dark Phoenix Saga was previously touched on in X-Men: The Last Stand. But that film was rendered null and void by the new timeline, which gives the franchise a chance to tell the story all over again, in a more faithful manner.
Sophie Turner's Jean Grey is the focus here, but the usual cast is back as well: James McAvoy, Michael Fassbender, Jennifer Lawrence (who seemed so bored in the last film that I'm shocked she came back for another), Nicholas Hoult, Tye Sheridan, Alexandra Shipp, Kodi Smit-McPhee and Evan Peters. One new addition to the cast is Jessica Chastain, playing a shapeshifter who manipulates Jean. Simon and I were talking about the character and I said, 'I keep thinking of the vet who tells you you need to put your dog down,'" Chastain told
. "There's something very clinical about it." Sounds pleasant!
While the long delay to the screen might be cause for concern, perhaps Dark Phoenix will turn out for the best. At the very least, it'll be better than Apocalypse.
Dark Phoenix arrives in theaters February 14, 2019.
In Dark Phoenix, the X-Men face their most formidable and powerful foe: one of their own, Jean Grey. During a rescue mission in space, Jean is nearly killed when she is hit by a mysterious cosmic force. Once she returns home, this force not only makes her infinitely more powerful, but far more unstable. Wrestling with this entity inside her, Jean unleashes her powers in ways she can neither comprehend nor contain. With Jean spiraling out of control, and hurting the ones she loves most, she begins to unravel the very fabric that holds the X-Men together. Now, with this family falling apart, they must find a way to unite – not only to save Jean's soul, but to save our very planet from aliens who wish to weaponize this force and rule the galaxy.